Professor Ervin László has achieved many things, from being one of the greatest philosophers of science, a systems theorist, to...
Lyndon Wood is one of the UK's most successful and dynamic entrepreneurs and a world-class mentor to mentors. Lyndon is involved in various industries such as; Online Trading, Finance & Insurance, Retail, Hospitality, Private Doctors, Publishing, Media, Property, Wholesale. Confidentiality, ethics and morals are at the top of Lyndon's business...
Well into a great conversation with Jenny Q. Ta, and her friend and co-founder Shinta Dhanuwardoyo, I become curious about...
We share with you the inspiring entrepreneurial journey of an exceptionally successful businessman; Dr Rami Ranger CBE who happens to...
It is always humbling to talk with inspiring people. There I was, well into conversation with two very powerful and inspiring women, Jenny Q. Ta, and Shinta Dhanuwardoyo. Both making serious moves in empowering startups to find funding. Being influential women in tech, they are also very passionate about giving...
Dr Amit Kumar is currently Chairman, President, and CEO of Anixa Biosciences, a biotechnology company developing several programs addressing cancer...
Bob Roth is one of the most experienced Transcendental Meditation teachers in the world. Some of his past students include...
In this interview, Chair of the National Women's Business Council (NWBC) and Founder/CEO of Best Marketing LLC, Liz Sara shares her experiences and thoughts on mentorship. The NWBC is the only independent federal advisory committee for the approximately 13 million women-owned businesses in America. Liz was appointed by the US...
Kosta Peric is a visionary technologist and thought leader, that has been working in the fusion between technology, finance and...
According to an article in The Guardian, Alyssa Smith went from launching her own hand-made jewellery company one year to buying her own home the next....
Interview with successful business woman Lauren Davis. By the end of this interview, you'll have gained at least one new insight on failure, persistence, humility, or success. Lauren Davis is part of the Beverly Hills Greater Los Angeles Board of Realtors, National Association of Realtors, and The California Association of Realtors...
Daniel Lacalle is an Economist, Fund Manager at Tressis Gestion, Bestselling Author, and Professor of Global Economy. He holds a...
Candice Galek interview, covering how Bikini Luxe went from virtually unknown to a global company. We caught up with Bikini Luxe's...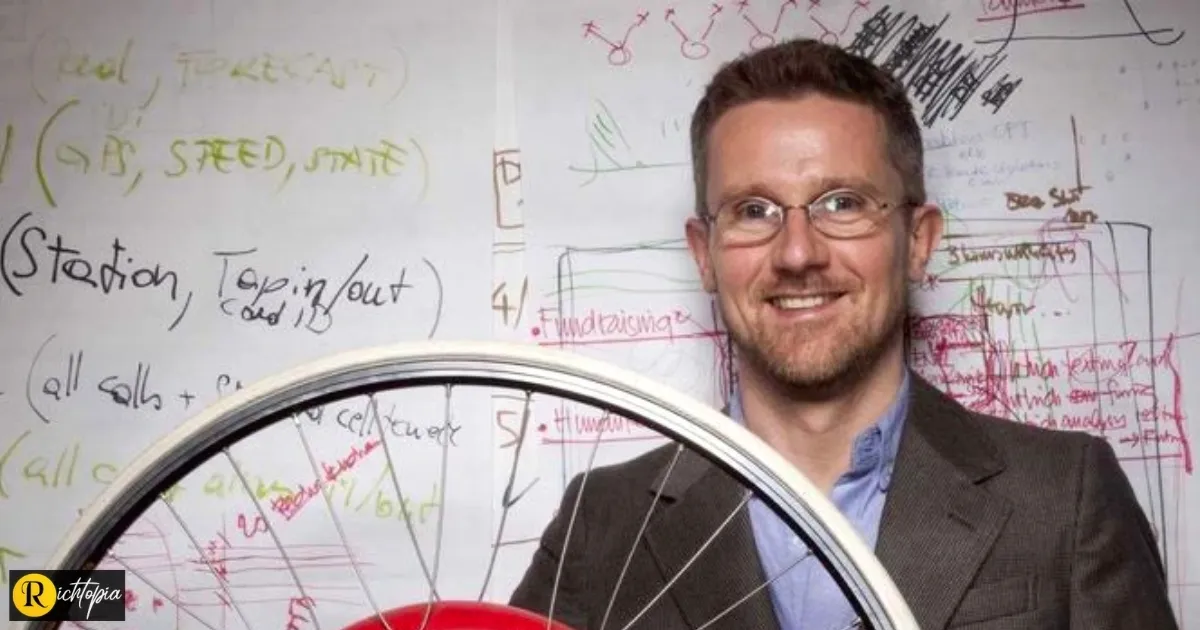 Professor Carlo Ratti is an architect and engineer who teaches at MIT, where he also directs the Senseable City Lab. Ratti is also a founding partner of the international design and innovation office Carlo Ratti Associati. He graduated from the Politecnico di Torino and the École Nationale des Ponts et...
Dr. Froswa' Booker-Drew is an author, speaker, trainer and consultant with more than two decades of experience in community development....
Jim has made sales in the billions of dollars as a business person and spent millions of his own money...
Helen Clark: a global leader directing millions of people and billions in funds towards making the world a better place. She has served nine years as the prime minister of New Zealand and seven years as the Administrator of the United Nations Development Programme (UNDP). Helen Clark has dedicated her life...
On yet another rainy London day, I decided, after half a year of researching, to release Richtopia's latest annual list...
What is the secret to coming out strong during uncertain times? The French economist, professor, and author Jacques Sapir expresses...