Helen Clark: a global leader directing millions of people and billions in funds towards making the world a better place. She...
An exclusive interview with successful entrepreneur Mark Wright, Founder & CEO of Climb-Online. Mark Wright, winner of BBC The Apprentice (Series 10) and business partner to Lord Sugar shares his experience, knowledge, and sound judgement on success, telling us what he believes is essential for people who are aspiring to reach their...
Bishop Foreman, PhD., often called "The People's Bishop," founded and currently leads the Harvest Church in Aurora, CO, and is...
Today, I had the honor of speaking with Ms. Sabah Al Haidoos, the CEO of Silatech, a leading international NGO...
Exclusive interview with Jamee Natella, Founder of Blueyed Pictures. Jamee Natella, the CEO and Founder of Blueyed Pictures runs an international production company, the same way she lives her life—with passion, tenacity and a gritty determination to do her very best, no matter what. She left her hometown of Chicago,...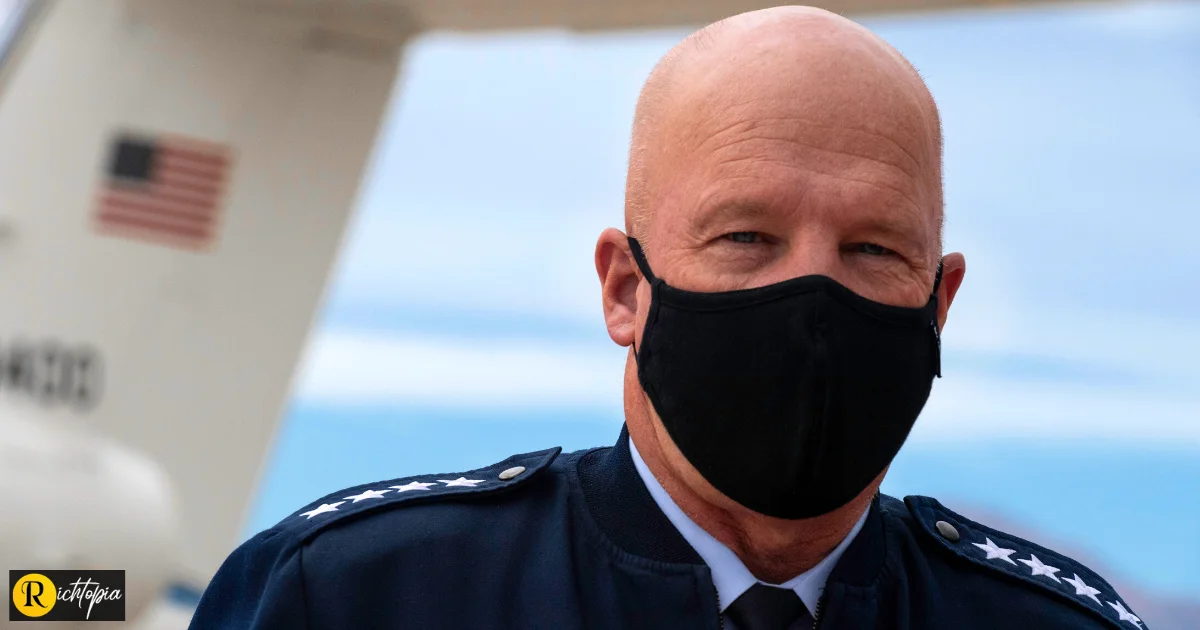 For decades General John William "Jay" Raymond has served the United States of America, from being an officer in the...
Richtopia is glad to share this exclusive interview with one of the best and most successful dancers in the UK....
Kosta Peric is a visionary technologist and thought leader, that has been working in the fusion between technology, finance and innovation. One of the top fintech worldwide personalities, he is Deputy Director, Financial Services for the Poor, at the Bill & Melinda Gates Foundation, where he leads the team that...
Many know Grant Cardone as a speaker who provides sales training. Yet over the past two decades, he has established...
As former Global Head of Citizenship at KPMG International and Head of Public Affairs at the BBC, it would be...
Dr Amit Kumar is currently Chairman, President, and CEO of Anixa Biosciences, a biotechnology company developing several programs addressing cancer and infectious disease. In the past, Dr Kumar has been an investor, founder, director, and CEO of several technology enterprises, both public and private. Including CombiMatrix Corporation public, where he...
Laura Huang is a world-renowned academician who specialises in business administration, so an interview with her was always going to...
Executive Vice President Louis Maltezos has been a senior executive of Ameresco since the company acquired Exelon's energy savings performance...
Shocking Ways Jordan Daykin Will Inspire You to Become a Better Entrepreneur …  The most successful Dragons' Den winner to date and entrepreneur Jordan Daykin offers information he wishes had been given when he started out, as part of the Richtopia programme, Young Millionaire Secrets. According to an article on The Daily Mail, Jordan Daykin went...
Listening to Jenny Q. Ta and Shinta Dhanuwardoyo talk about their experience as women in the tech world, I became...
This mentoring series of interviews is brought to you in partnership with National Mentoring Day, taking place on the 27th...
Professor Ervin László has achieved many things, from being one of the greatest philosophers of science, a systems theorist, to founding the Laszlo Institute for New Paradigm Research and the Club of Budapest. He has received the highest degree in philosophy and human sciences at the Sorbonne University of Paris...
Stephen Kelly has enjoyed a 35-year entrepreneurial career in high growth businesses and government, always seeking to make a difference...
Jim has made sales in the billions of dollars as a business person and spent millions of his own money...