For decades General John William "Jay" Raymond has served the United States of America, from being an officer in the air force to a four-star general. Veteranhood runs throughout his veins, with uninterrupted military service in his family since at least the time of Abraham Lincoln.
Now General Raymond is tasked with expanding into the next frontier of space as the Chief of Space Operations at the United States Space Force (USSF).
Humankind could be at the verge of a gargantuan expansion and history books in a century could mention General Raymond as the first leader of the first space force to achieve another giant leap for humankind.
Space exploration provides unprecedented opportunities for sustainable and economic development in the trillions of dollars. Just as Silicon Valley has brought in a minimum of $2.4 trillion to the world economy, space exploration could bring in more through new forms of commerce and innovation.
In addition to its usual activities, the U.S. Space Force is also looking to expand its global partnerships in space, working with other nations and organisations to protect freedom of access to and safe operation in the domain.
As a torchbearer in one of the most challenging environments ever known, General Raymond shares his story, inspirations, and vision for the future in this special interview.
Gen. John "Jay" Raymond (Full Interview)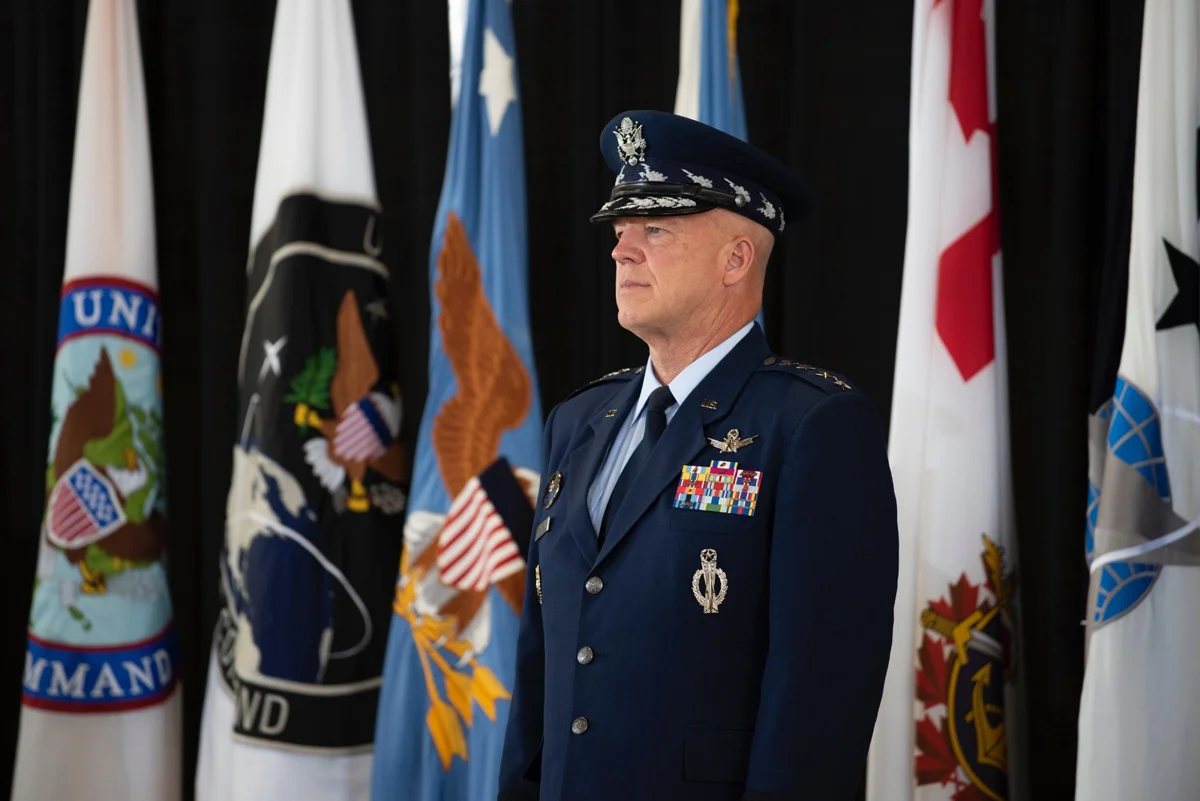 * * *
Let's begin with your roots. Coming from a multi-generational family of U.S. military veterans, what was life like growing up in Alexandria, Virginia? And what were some of the most memorable experiences that inspired you?
My Great, Great Grandfather graduated from West Point in 1865. For the past 155 years, across five generations, there has never been a break in service in my family. My Dad served for 30 years, and his service inspired me to serve.
Alexandria was always our "home," but we lived in Europe for more than three years, as well as numerous states across the country.
Some of my fondest memories are from when I was a young boy living in West Point, New York. I remember sitting on our living room floor watching Neil Armstrong and Buzz Aldrin walk on the moon. Then began my passion for space.
Your military career extends over multiple decades of active duty, including deployment to Al Udeid. As a leader who has held numerous top-level commands, what are the most hands-on lessons you want to share, with your force of 16,000+ assigned personnel and our readers at Richtopia, for success in work and life? 
I have adopted a few leadership principles that have helped me over the course of my career.
First, you must set high standards and hold yourself and the people you are privileged to lead accountable to those standards.
Second, never pass up an opportunity to lead; it's important to your organization and your personal growth.
Third, and probably the most important, be a good person. You must treat everyone on your team with dignity and respect.
As an eminent commander in the field of space operations, you've had the opportunity of meeting other influential figures in the area, extending from the public to the private sector. What are the most insightful pieces of wisdom you've gained from these encounters?
I have been privileged to interact with national-level leaders in all sectors of space, including national security, civil, commercial and international.
I have a whole notebook full of insights from these leaders, but the most significant is the value of partnerships.
Space is interconnected globally. The sheer size of the domain and the speed of operations in the domain require partners to be successful. We are clearly stronger together.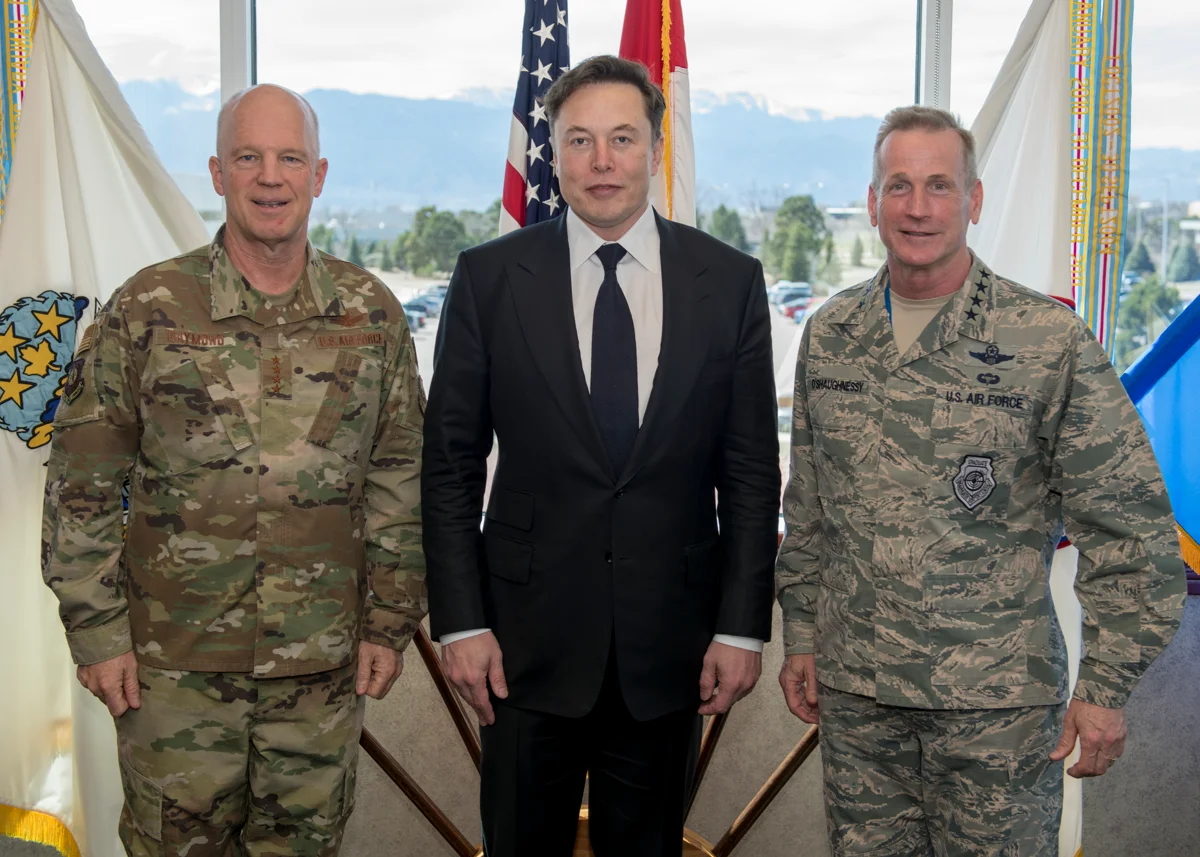 What excites you the most in the field of space-related activities right now? And how do you anticipate things to play out by the 22nd century? 
This is the most exciting time to be in the space business. All sectors of space are vibrant and on the move. NASA and their partners are leading us back to the moon by 2024.
There is an explosion (I know, not a good term to use relating to space) of commercial activity occurring that will generate a 4 trillion-dollar space economy in the coming years.
In the national security space, we have established the Space Force and United States Space Command to protect our vital national interests.
The US is leading in all sectors, which is inspiring to many. We are building a Space Force not only for today but for the 22nd century.
How do you keep up with developments in your field? 
The cool thing about my job is that I get to lead 16,000 Space Professionals who are creating the newest developments in space. My goal is to have others trying to keep up with us! We are the world leaders in space.
What positive technological and scientific innovations in space do you anticipate in the coming years?
eSatellites – Before long, the U.S. will be digitally engineering satellites, which means we can design, test and fly satellites

virtually

before ever bringing them to reality. This will allow us to go from design to orbit faster.
3-D Printing in Space – I can see the need for 3-D printing in space and this capability is something we'll continue researching with our partners in industry and at NASA.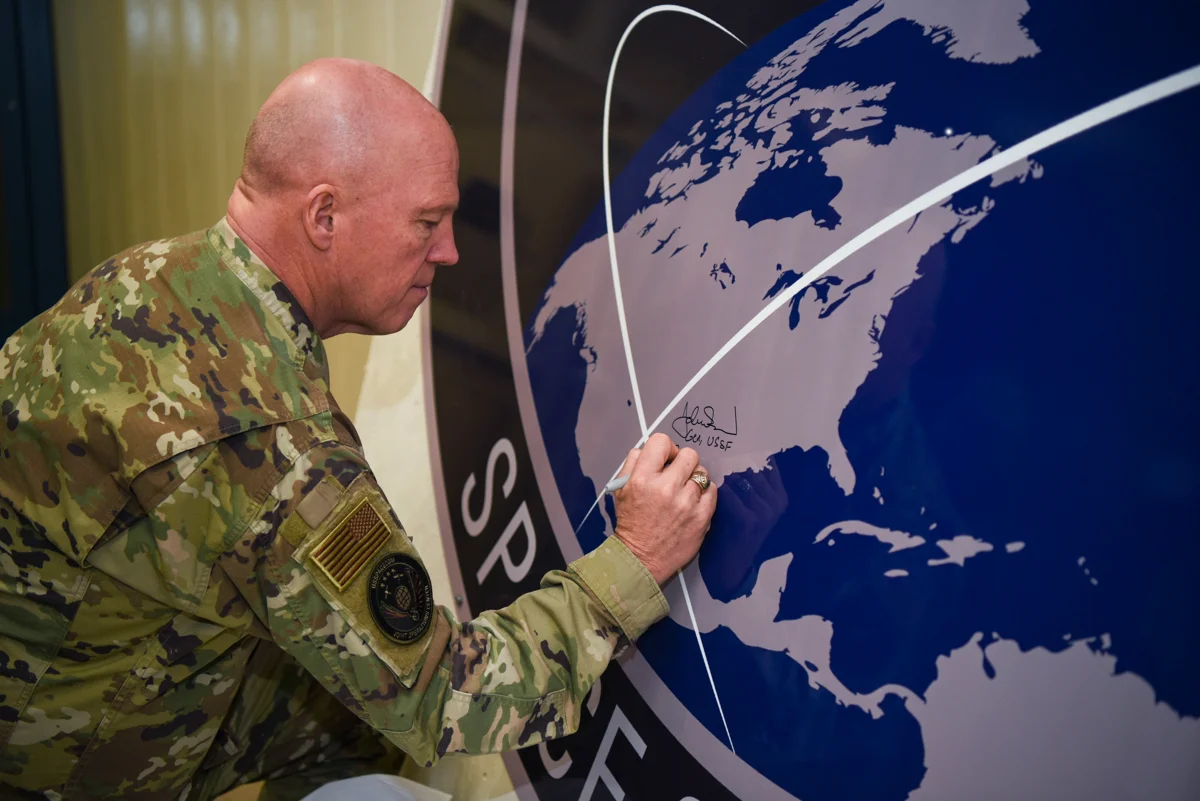 In the Netflix original series called Space Force, the first general is a fictional character named Mark Naird. Is he a parody of you? And what do you think of the TV show in general?
If Mark Naird is a parody of me, he has way too much hair ; ) That being said, my kids got a big kick out of their favorite actor Steve Carell playing their Dad.
This show spotlights how space has become central to everyday life and that there is a real excitement about the domain … launch, human spaceflight, commercial access, global communications, education and more. I am looking forward to Season 2.
If you could only share one of your favourite quotes in life, which would it be? 
For the military life, whether for sailor, soldier or airman, is a good life. The human qualities it demands include fortitude, integrity, self-restraint, personal loyalty to other persons, and the surrender of the advantage of the individual to a common good. None of us can claim a total command of all these qualities. The military man sees round him others of his own kind also seeking to develop them, and perhaps doing it more successfully than he has done himself. This is good company. Anyone can spend his life in it with satisfaction." – Sir John Winthrop Hackett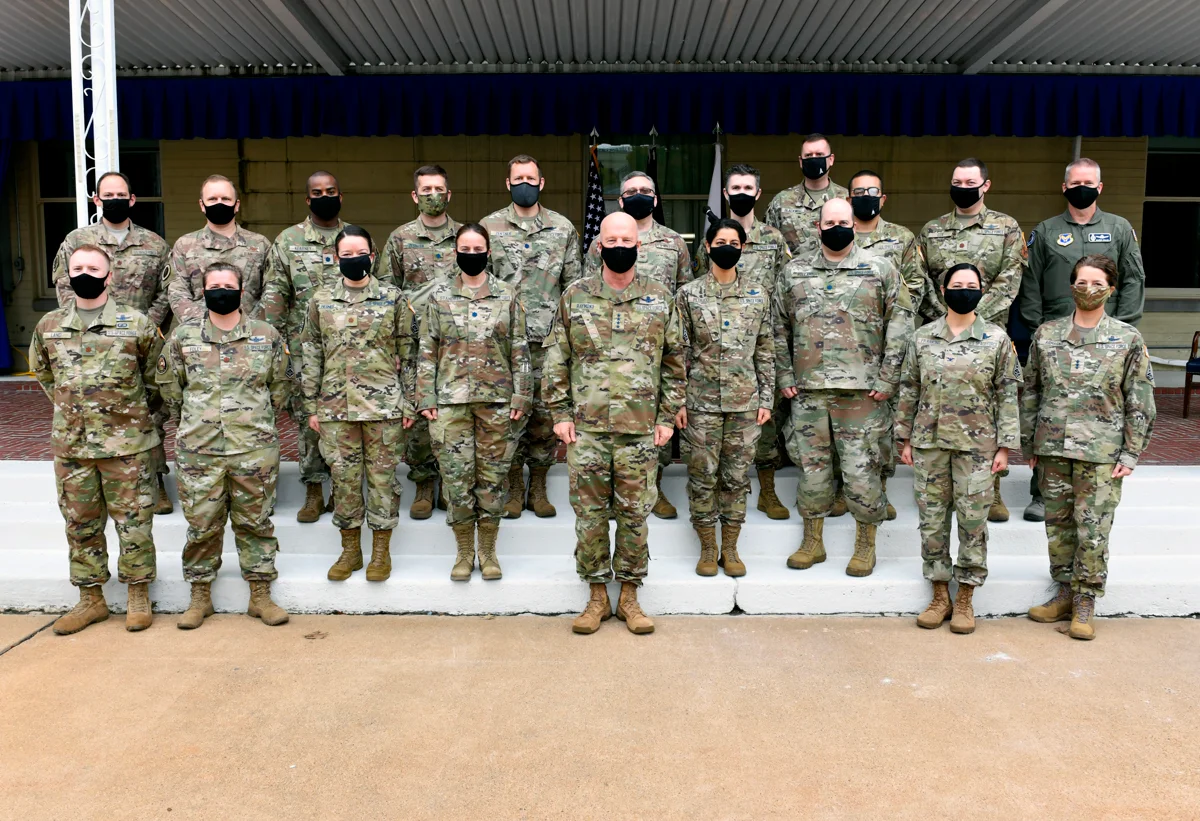 What advice do you have for young people who want to develop their skills to become astronauts and aerospace engineers?
Know that you're good enough to do good.
How will space exploration enhance human prosperity, international security, sustainable development, and overall progress? 
Space exploration brings people and nations together for the good of all humankind. It allows partnerships to grow, innovation to thrive, and discovery to drive future endeavors. It has inspired past generations and will continue to inspire future generations.
The U.S. Space Force and U.S. Space Command were established to protect access to and freedom of operation in space, both vital to global security and future prosperity.
Please summarise your life in 3 words. 
Service Before Self.
Last, what is the one thing you want everyone to know about General Jay Raymond?
I'm down to Earth … approachable, genuine, and passionate about space.