Exclusive interview with Jamee Natella, Founder of Blueyed Pictures.
Jamee Natella, the CEO and Founder of Blueyed Pictures runs an international production company, the same way she lives her life—with passion, tenacity and a gritty determination to do her very best, no matter what.
She left her hometown of Chicago, Illinois, in her late teens, to follow her dream to work in the film business. That was almost twenty years ago. Today, Jamee is a highly sought after feature film and commercial producer.
Here's one of the commercials her company made:
Her reputation for creating award-winning ads attracts clients which include Toyota Scion/Lexus, Virgin Enterprises, SC Johnson, Procter & Gamble, Pepsi, Phillips, and Under Armour.
Blueyed's execution of digitally branded content has brought Jamee and her team worldwide recognition for consistently producing a quality product across the board in all genres of media entertainment.
With offices in Los Angeles, London and Tokyo. Jamee built her global empire from the ground up. "From my earliest memory, I have believed in myself. Life is often challenging and full of surprises. Without a strong sense of self, it's easy to become overwhelmed."
"I enjoyed working as an actress, but I found out early on that my true calling was producing. I wake up every morning, grateful to see another day, to do want brings me joy. Storytelling in visual mediums is a high like none other for me. I would suggest to anyone to pick an occupation you absolutely love."
Jamee's currently on location producing a film for the Hallmark Channel and Sony Studios, starring several A-list actors. She's been tapped by Paramount 100, Crystal Sky, ReelFx, Sony and e-One Entertainment for back-to-back films that are slated for production in 2016 and 2017.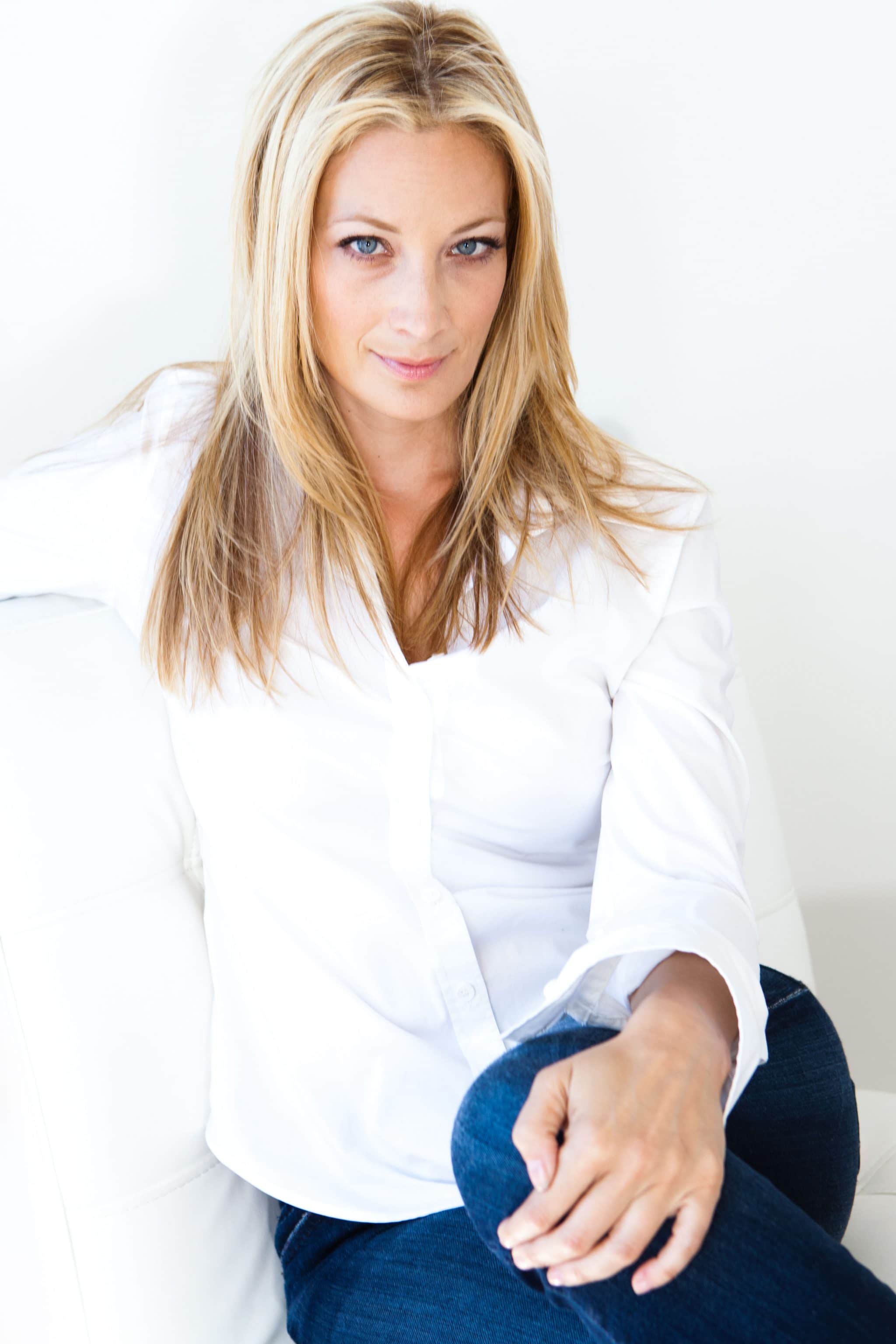 Jamee believes knowing who she allows her to nurture others, and foster their visions and talents. "I grasped early on that creating a strong team around me is crucial. Over the years, I have developed solid relationships with people in the industry, and I maintain them. I hire top talent. I can't do this alone. We all need each other to fulfill our purpose."
Those who know Jamee swear she's arguably the hardest working woman in showbiz, who stays positive despite adversity. "'Problem,' is not in my vocabulary," she says matter-of-factly. "I'm all in. I can't play today's game with yesterday's score. People tell me my innate curiosity is my greatest strength. I seek out mentors, not only in my field but from everyday life—and I listen."
One of Jamee's greatest teachers is her 7-year-old son, "We are evolving together, as we collaborate on children's travel book series called, 'I Am Sam.' This project is such a rich bonding experience between me and my child, that gives us quality time together. Learning and accepting other cultures is an important life lesson he will not get from his formal education."
As she grows her company to be a major contender in feature films, she's undaunted by the dramatic under-representation of women as directors, producers and other top positions in the film industry.
"Self-awareness and straightforwardness have always been my coat of armor." Jamee doesn't apologize for having beauty and brains, and she's unwilling to compromise her femininity to influence others.
"My parents taught me the importance of hard work and graciousness. Those are a killer combo, so I don't have to change who I am to accommodate a gender stereotype. There's a difference between being an aggressive woman and being an assertive woman. At the end of my long business day, I deliver, so that's the ultimate bottom line."
Jamee believes real empowerment and lasting success derives from gratitude and being of service. She is an Ambassador for The Clinton Foundation and has active roles in Virgin Unite, Human Rights and JDRF (Juvenile Diabetes).
"There is no life without love, and it starts from loving myself, embracing my challenges as ways to grow, and then sharing these abundant gifts. If how I see and approach life proves beneficial to me, why would I squirrel those assets away only for myself to enjoy? The joy is in helping others to live, love and prosper too."