Company culture is about more than everyone getting along or creating a fun environment to work in.
Instead, the culture of an organization is about the way in which people work together to propel the business forward.
All companies must define their culture and incorporate into that philosophy a strategy for how groups of individuals will interact.
First, you must determine the correct dynamics of your organization.
Then, take the necessary steps to encourage effective outcomes.

Collaboration vs Cooperation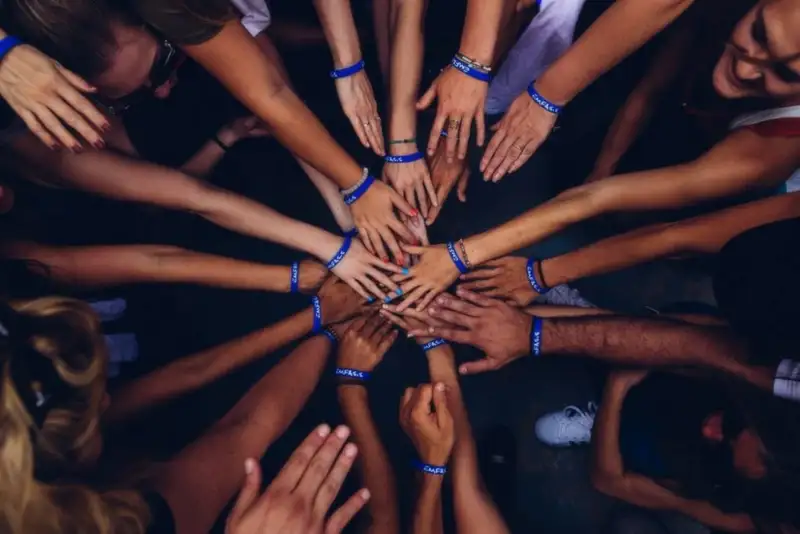 In most organizations, teams usually interact in one of two ways: through collaboration or cooperation.
Cooperation means that everyone in the organization is working alongside one another toward an ultimate goal—the company's shared success.
You'll find people exchanging information and resources, but ultimately working as a group of individuals toward a number of independent goals.
The organization may achieve their goals, but those achievements are the result of individual efforts, rather than a unified team effort.
In contrast, a collaborative setting involves a group of people working collectively toward a shared goal.
Rather than exchanging information and resources, team members are sharing—meaning that no one individual ever pulls ahead of the pack, and the success of each individual is entirely dependent on the success of all.

Which one works for your company?
The foundation of your organization's culture as either collaboration or cooperation depends on the company's purpose and structure.
For example, in a network setting where team members are not interdependent in order to achieve success, collaboration is not really essential to the process.
A cooperative environment may be supportive of creative new ideas pushed by individuals.
Collaborative environments, however, are essential to organizations in which employees share a common purpose.
Whether or not the business succeeds depends on how well the team functions with all members interdependent on one another.
The team's shared goals and vision are what holds it together and drive success.
In most cases, an organization will be reliant on creating an atmosphere of collaboration, with a team or number of organizations whose members rely on one another to contribute toward their joint success.

Examples of how to build a collaborative team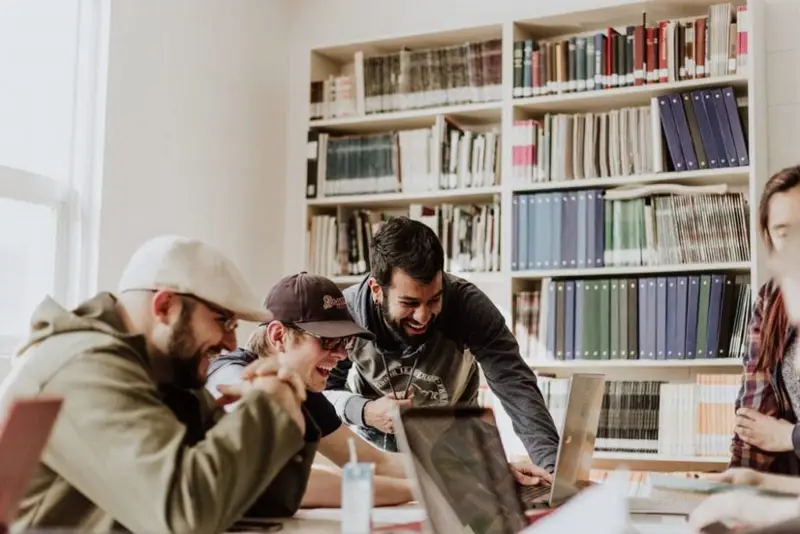 The power of collaboration lies in combining the talents of a group in order to maximize the amount of energy, passion and creativity released by each member.
Collaborators can bounce ideas back and forth, feeding off of each other's innovation and stoking the team's collective fire.
This way, not only will the team showcase more exceptional performance, but each member will be more engaged, and loyalty to the organization will naturally develop.
Step 1: Build teams based around individuals' strengths
Creating a culture of collaboration will begin with a realistic and honest overview of each individual's abilities, as well as vulnerabilities.
You want to build teams based around individuals who can complement one another, and whose members each reinforce where another member might not be as strong.
At the same time, collaborators have to be compatible on a personal level as well, which leads to our next point.
Step 2: Encourage the collaborative spirit
Team members will work together better when they have real, genuine relationships with one another.
Of course, you can't force that to happen—instead, you have to facilitate the building of relationships organically between collaborators.
It's easier to build relationships when people work face-to-face, and when people can relate to and empathize with one another.
Team members have to care about not just their own success, but the success of those around them and the organization as a whole.
Step 3: Encourage open-mindedness
Ask teams to approach each situation openly.
That includes not just problem-solving in the course of fulfilling their roles, but also interpersonally at the office.
Individuals will likely be paired with coworkers who have different perspectives and experiences at some point during their collaboration.
All team members will need to come to know and understand one another in order to create a sense of security within the group.
Open-mindedness leads to a safer and more comfortable teamwork environment, in turn, positively impacting revenue by encouraging retention and improved overall performance.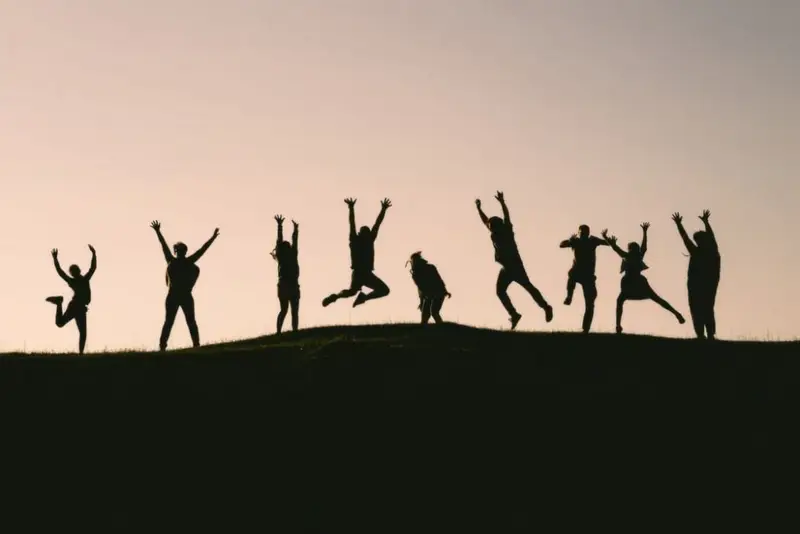 Step 4: Reward innovation
Innovation and agility are the keys to maintaining a competitive edge in any industry.
That's why you should always encourage your teams to challenge the status quo.
A disregard for conventional wisdom brings fresh ideas that benefit the organization with new, more effective strategies.
Recognizing this outside-the-box thinking gives employees a sense that they are invested in and valued by, the company.
Step 5: Spread the delegation of tasks
You don't want to have the same people calling all of the shots all of the time. When this happens, individuals start to feel powerless, as if they have no influence or impact on the organization. That causes passion for leaving the team.
You want to spread important tasks across a wide range of people.
This actually has a dual-positive effect—not only does everyone feel valued and that they have an essential role to play within the company, but you also keep individuals from feeling overloaded and overwhelmed.
A collaborative environment can't thrive when a few people represent a bottleneck, and everyone else has no decision-making power.
Step 6: Diversify
You don't want employees to think only of their own insular group; instead, you want them to make decisions which benefit the entire organization.
The best way to do that is to ensure individuals understand the role that each team performs and the value that everyone adds to the company.
Don't be afraid to rearrange teams and their objectives.
Give everyone the opportunity to understand the skills and value each department contributes to the whole.
If you enjoyed these fantastic examples of successful collaboration in the workplace, share, retweet and comment, please.