Carolyn Mullany Jackson on Mindset: An Incredible Story … 
Fear is a funny thing. It could be as motivating as it is crippling; as confusing as it is definitive; as disenchanting as it is familiar. Most people walk away from fear, but I like to make sure there's a certain amount of it in my life.
My parents always taught me to work hard, so I did, and I was successful. I kept my eye on the ball, followed through, and work never failed me. Years before I joined Barrett-Jackson, I took the leap into the luxury real estate market. The group was booming and my background in stocks and finance gave me the conviction to have a crack at it, but something strange happened. For the first time in my life, work did fail me. I woke up before the sun came up and gave every day my all, but my success got replaced with adversity.
It was the onset of the global financial crisis and the collapse of the real estate market. I was afraid, but it was in the face of this crisis that the opportunity to learn the meaning of resilience appeared. Joan Rivers was once explaining to her daughter that being successful in show business is all about rejection. She used the analogy of a storm, and said that most people would give up and come in out of the rain, but a few people who stay out long enough to get struck by lightning. I learned through that hardship that sometimes, the worst thing occurs on your path to the best thing. Not only did I stick with my real estate career long enough to bounce back, but closing my biggest deal is what led me to where I am today.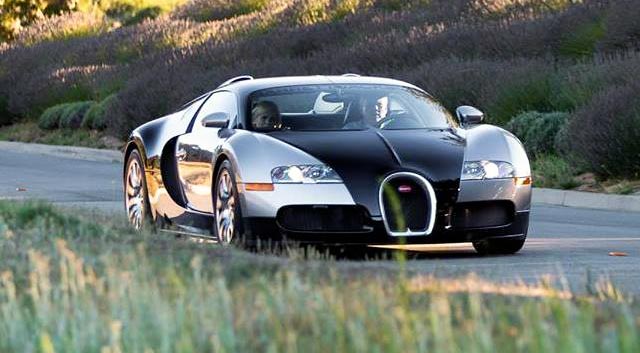 As you might imagine, collector cars doesn't seem like an asset class that attracts too many women, unlike art, diamonds and wine. To be fair, at Barrett-Jackson, there aren't a lot of us on the surface. However, behind the scenes, you will find a population of passionate, hard-working women, with the tenacity and determination of a committed and dynamic team.
As Barrett-Jackson's Brand Manager, I have the unique ability to do work I love, along the man I love, with a team I love. The cars are fun, but it's all about the people. And although I hold a top position, the last thing I'm willing to do is speak more than I listen. There isn't a single person within the organization who I can't learn something from. And when I need expertise outside of the office, I turn to a peer group or a mentor. Growth doesn't occur in a vacuüm. For me, it's synonymous with learning.
Sometimes I'm asked for advice on how to be a successful female leader, and the answer is simple: act like one.
Are you going into a meeting where your merit and authority could be questioned? Come over-prepared. Your position doesn't make you powerful, your knowledge does. Do you have an idea? Present it with confidence and conviction. Even in an executive role, many of us—men and women alike—need to get others on board with our goals to turn them into actions. Sometimes we can get shot down because of our gender, our stature, or the fact that we're simply not the one who's been listened to until now, but change has to start somewhere, so be ready for it. The more equipped you are, the harder it is to knock you down. Leadership isn't a circumstance; it's a state of mind. Often people think that you need legions of followers to lead, but if you're not leading already, you'll never cultivate a following.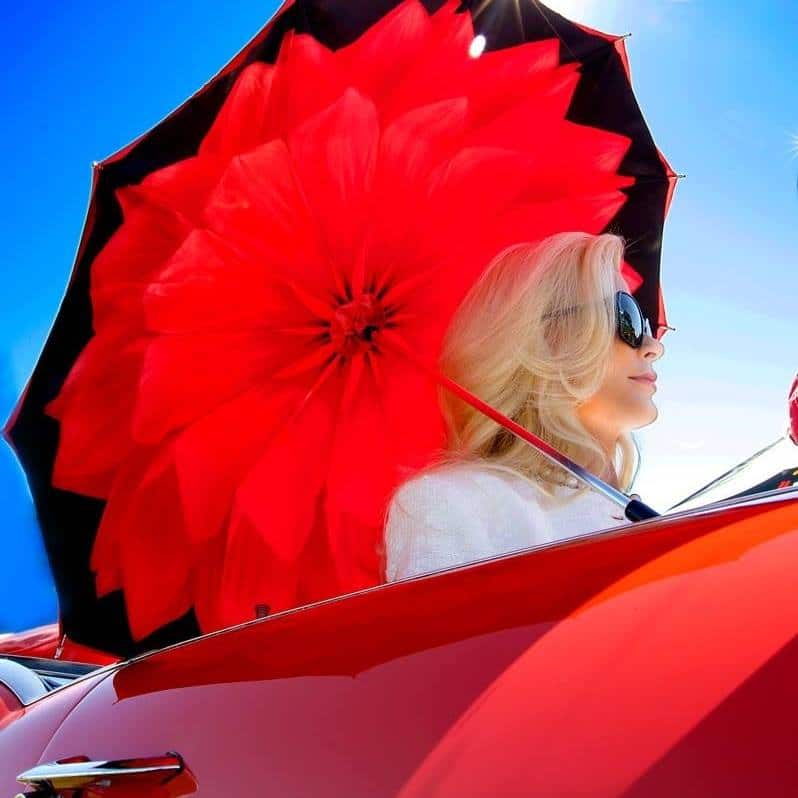 Is it easy? Not at all, but in the process of feathers getting ruffled, there comes fresh thinking and tremendous teamwork. Innovation, acknowledgement and gratitude are always in the room at Barrett-Jackson, which is an atmosphere that's welcoming of peoples' thoughts no matter what. Empowerment is a critical piece of the HR puzzle. There are few things as exciting as seeing confidence and vision emerge from uncertainty, and using powerful language contributes to this. I don't have a staff. I have a team. People don't work for me. They work with me. When a member of our team blurts out, "I love my job," I say, "You don't have a job, you have a career."
People inherently want to be liked. I tell women all the time to get over this need. As fortunate as I am to have warm, rewarding relationships across my team, I have zero desire to be liked. I'm much more focused on being respected, which for me, is a non-negotiable. Of course, respect is a two-way street (automotive pun intended). In order to work here, you have to show respect, but I wouldn't be doing my job if I didn't display that same respect in return. I respect everyone I work with. If I didn't, they wouldn't work here! However, it's a balance. Shedding the desire to be liked isn't an excuse to be abrasive and crude. There is a difference between being aggressive and assertive. I urge our team to be assertive.
I would get bored if I didn't have new goals to accomplish, new feats to achieve. Challenges and achievement do coexist. In fact, one makes the other one sweeter. On the heels of an overwhelmingly successful flagship auction in our home base of Scottsdale marking 45 years of Barrett-Jackson, (which is an event I often describe as Herculean and Sisyphean in nature), we've tasked ourselves with bringing the event to the Northeast. In June, the Barrett-Jackson brand will touch down in Mohegan Sun, and will hopefully not only be a new way to bring people together, but will become a multiplier of our once-lofty philanthropic goals. We have had the privilege to offer the platform for the generosity of our bidders, consignors and the automotive manufacturers who have powered this philanthropy. To date, our charity cars have brought in more than $88 million for those who need it, and within the next five years I'll remain committed to bringing that number up to $100 million. You can't do that by simply doing what you're told. So get out there, women, and lead. It's all in the mindset.
Writer: Carolyn Mullany Jackson
Editor: Derin Cag