There are a few browsers available, but the following three keep up a steady lead over all the others. Microsoft...
Brad Burton is a British entrepreneur and motivational speaker who founded 4Networking Limited, an international business networking company. In the past decade, he released four books, including 'Get Off Your Arse', 'Get Off Your Arse Too', 'Life. Business. Just Got Easier', and 'Now What?' – respectively. As a result of...
According to a study by the University of Central Florida (UCF), victims of business-related abuse can become effective leaders when...
Many know Grant Cardone as a speaker who provides sales training. Yet over the past two decades, he has established...
One of the most successful economic analysts in the world, Pippa Malmgren, shares her story on understanding economic signals and views on success in this exclusive interview. Most people know Malmgren for her significant contributions to both the UK & US economies; through advising former US President George W Bush...
The finance sector has advanced over the past decade with developments in computer processing and smartphone technology. Problems have become...
CEOs often get a bulk of the credit for the success of a business. While they do deserve the credit...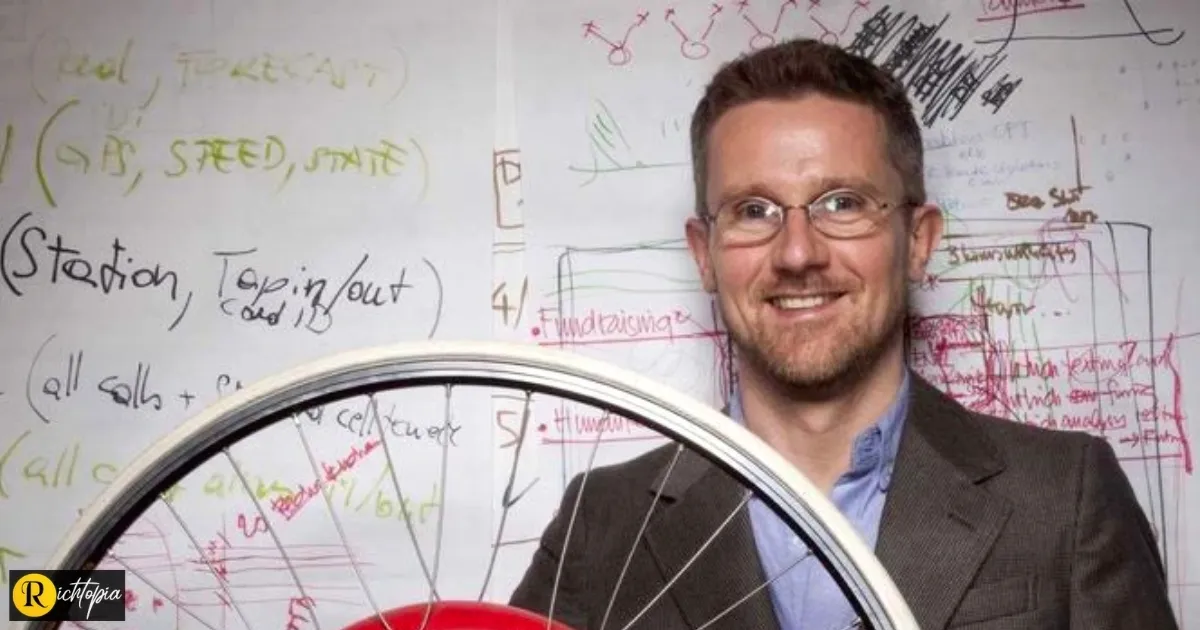 Professor Carlo Ratti is an architect and engineer who teaches at MIT, where he also directs the Senseable City Lab. Ratti is also a founding partner of the international design and innovation office Carlo Ratti Associati. He graduated from the Politecnico di Torino and the École Nationale des Ponts et...
Daniel Lacalle is an Economist, Fund Manager at Tressis Gestion, Bestselling Author, and Professor of Global Economy. He holds a...
Six insightful wealth management technology trends, and a general outlook on the future of WealthTech. Global High-Net-Worth Individual (HNWI) wealth...
Lyndon Wood is one of the UK's most successful and dynamic entrepreneurs and a world-class mentor to mentors. Lyndon is involved in various industries such as; Online Trading, Finance & Insurance, Retail, Hospitality, Private Doctors, Publishing, Media, Property, Wholesale. Confidentiality, ethics and morals are at the top of Lyndon's business...
Pillar I: Compelling Security (CS): Blockchain technology is an integral part of how cryptocurrencies, including Bitcoin, work. However, it is...
Discover Don Tapscott's Top Tips for Success and Future Predictions for the Financial Services Industry Don Tapscott is among the world's most notable...
We share with you the inspiring entrepreneurial journey of an exceptionally successful businessman; Dr Rami Ranger CBE who happens to be the founder and chairman of two of the most successful businesses in the UK, with a combined turnover of more than £300 Million. This exclusive interview got recorded at...
On the immensely popular HBO show Silicon Valley, there's a scene in the first season that is a very poignant...
The best books and white papers to learn about artificial intelligence. Artificial intelligence is taking over how products get made,...
As technology rapidly evolves, new and innovative ideas emerge, pushing the boundaries of what was once thought impossible. From brain-computer interfaces to autonomous vehicles and quantum computing, these advancements can reshape the fabric of society. Disruptive technology transforms everything from healthcare to transportation, manufacturing to entertainment, and beyond. As humanity...
We are delighted to share this exclusive interview with Chelsey Baker, the founder of National Mentoring Day, as part of...
Professor Amy J. C. Cuddy leading expert regarding body-language. She is the Hellman Faculty Fellow at the Harvard Business School's...