One of the most successful economic analysts in the world, Pippa Malmgren, shares her story on understanding economic signals and...
The finance sector has advanced over the past decade with developments in computer processing and smartphone technology. Problems have become more complex. To deal with these challenges, the finance industry is turning to innovation and application of advanced scientific techniques such as quantum technology. Quantum computing is a field which...
CEOs often get a bulk of the credit for the success of a business. While they do deserve the credit...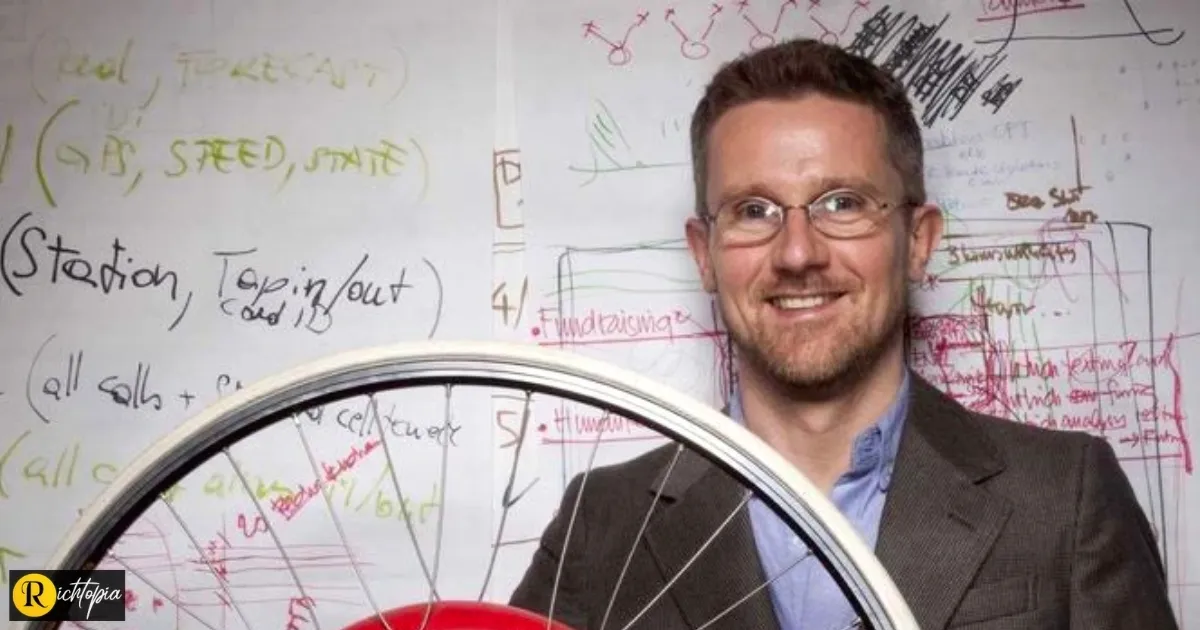 Professor Carlo Ratti is an architect and engineer who teaches at MIT, where he also directs the Senseable City Lab....
Daniel Lacalle is an Economist, Fund Manager at Tressis Gestion, Bestselling Author, and Professor of Global Economy. He holds a PhD in Economics, the CIIA financial analyst title, with a post-graduate degree in IESE and a master's degree in economic investigation (UCV). This simple but not simplistic and easy to...
Six insightful wealth management technology trends, and a general outlook on the future of WealthTech. Global High-Net-Worth Individual (HNWI) wealth...
Lyndon Wood is one of the UK's most successful and dynamic entrepreneurs and a world-class mentor to mentors. Lyndon is...
Pillar I: Compelling Security (CS): Blockchain technology is an integral part of how cryptocurrencies, including Bitcoin, work. However, it is esoteric. This makes it difficult to understand for the layman. In their most distilled form, blockchains consist of chronological ledgers that record every transaction. In these ledgers, records are stored in the form of cryptographically-verifiable chunks...
Discover Don Tapscott's Top Tips for Success and Future Predictions for the Financial Services Industry Don Tapscott is among the world's most notable...
We share with you the inspiring entrepreneurial journey of an exceptionally successful businessman; Dr Rami Ranger CBE who happens to...
On the immensely popular HBO show Silicon Valley, there's a scene in the first season that is a very poignant statement on VCs. In this show, the protagonist, Richard, meets an old college friend whose company's over-evaluation and the tight deadlines provided by his Venture Capital (VC) led to its...
The best books and white papers to learn about artificial intelligence. Artificial intelligence is taking over how products get made,...
The pace of innovation is incredibly fast, with new things getting discovered daily. Here are eleven examples of the most...
We are delighted to share this exclusive interview with Chelsey Baker, the founder of National Mentoring Day, as part of our Powerful Women Secrets series. You're in for a treat! In this thought-provoking Q&A, Chelsey Baker discusses what mentorship means to her and how she helps her mentees from planning...
Professor Amy J. C. Cuddy leading expert regarding body-language. She is the Hellman Faculty Fellow at the Harvard Business School's...
Adam Grant sends a message to the world in his book 'Give and Take: Why Helping Others Drives Our Success.'...
Alice Korngold is the President and CEO of Korngold Consulting LLC where she provides expert advice on strategy to multi-national corporations on sustainability, advancing corporate-nonprofit partnerships, and placing hundreds of top senior executives on NGO/nonprofit boards. In addition to her 12+ years of experience in consulting Fortune 100 companies, Korngold...
Companies often get blamed for most of society's environmental, social, and economic woes. This consequence is despite the countless CSR...
While the news will update you on the latest happenings in the business world, books and whitepapers will give you a broader...