Many know Grant Cardone as a speaker who provides sales training.
Yet over the past two decades, he has established a real estate empire worth more than $2 billion in multifamily properties across the United States.
Before the private jets, luxury cars and million-dollar homes, Cardone went through a phase of being unemployed and addicted to drugs. When writing about the experience on Reddit, he stated that he "had no self-esteem at all – felt terrible for who [he] had become" at the time.
It is, therefore, extraordinary that five years after leaving rehab, he became a millionaire.
Cardone is a living example that people could become successful despite their background or circumstances.
A real-life billionaire's story of rags-to-riches
During his childhood, Cardone and his father enjoyed visiting different pieces of property as a fun family activity.
This curiosity sparked his interest in buying buildings, an action that still pleases him.
At 22, Cardone graduated with an accounting degree and wanted to acquire properties immediately. However, he had to delay for some years to grow the money to invest.
Instead of shelving his dreams, he took this time to study the real estate market as much as he could.
How did Grant Cardone start?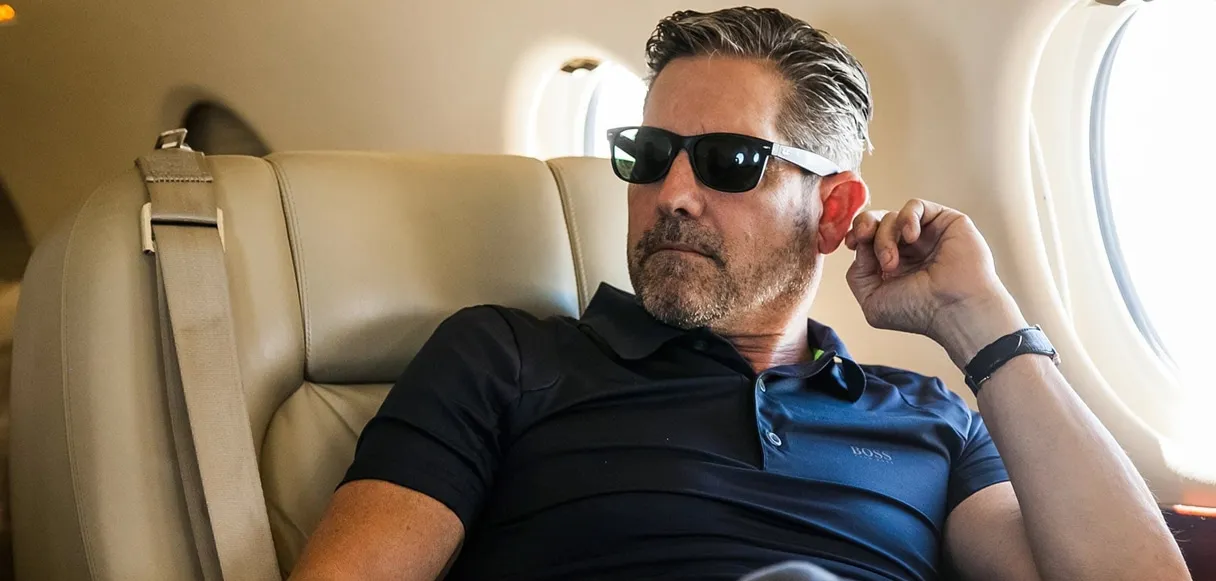 Cardone's first deal came seven years after graduation.
At the time of writing, he has real estate holdings in Alabama, Arizona, Tennessee, North Carolina, Florida and other parts of the US.
Asked about how his tremendous success came about, Mr Cardone often responds that he saved himself by stopping his obsession with drugs and turning his mind to business. He stopped following the crowd and started paying attention to what he calls his 'inner superhero'.
Rather than following the conventional path, Grant Cardone questioned the norms and strived to become extraordinary
Cardone agrees that he is an eccentric person who loves putting himself in front of people (he is all over social media) so that they never forget him.
For years, he admits to having been stuck in a sales job that he hated and was struggling to earn a living.
From his story of failure to success, and then back to collapse and even greater success, it is easy to understand that staying down after falling is not the way for Cardone.
He even says openly that if he had to start over, he would do it gladly as long as he still can roam the planet.
It sounds easier said than done, but a person like Cardone with financial success could most likely do it again considering his robust network and experience. For example, his first real estate deal was a failure, but he took the lessons and used them to build a high net-worth.
To teach people about success, Cardone has adapted into a 21st-century entrepreneur by taking advantage of modern tools alongside traditional ones.
Cardone developed many sales programmes and became known globally for Information Assisted Selling, a technique which helps people sell effectively.
Many, including Fortune 500 companies, are using Cardone's selling systems to boost their bottom-lines.
Cardone speaks globally to CEOs and entrepreneurs in different industries, offering guidance on subjects like management, sales and leadership, to name a few. He is led by the belief that salespeople, not customers, are the barriers to a closed deal.
This interview is an opportunity to hear the story about Cardone's humble origins and some of the insights he gained on the paths to business success.
Grant Cardone Interview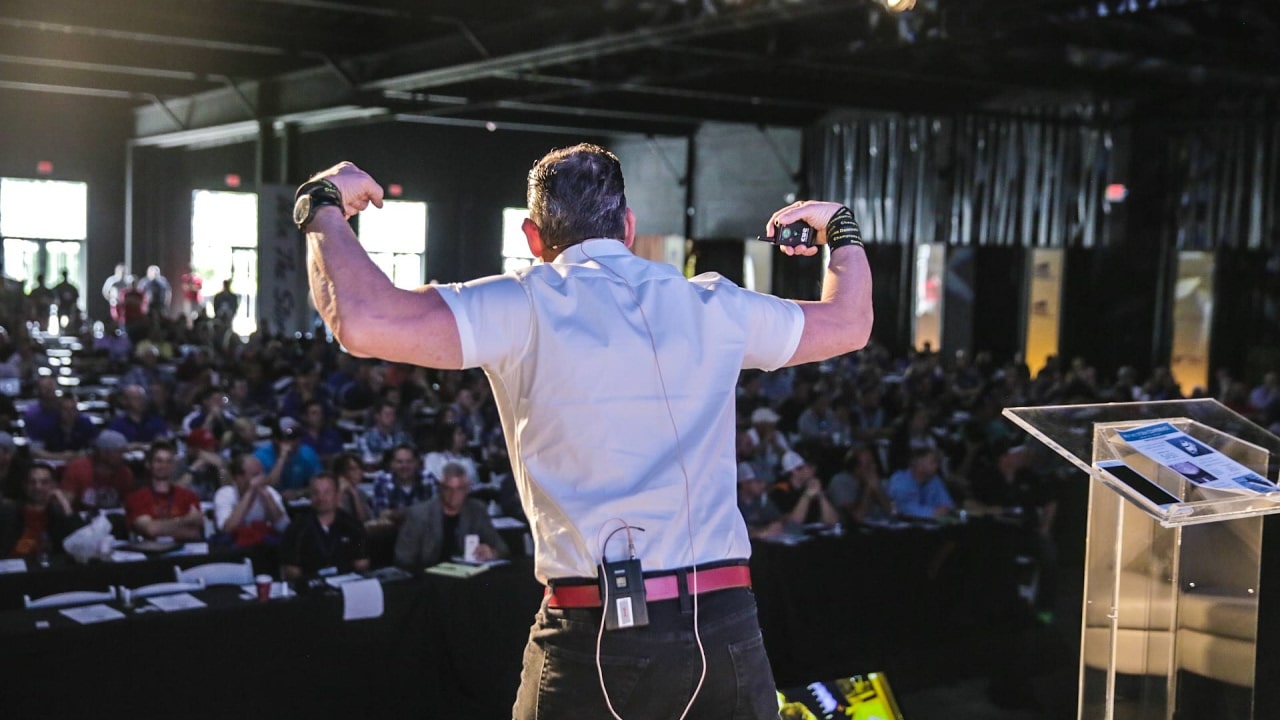 What does being a successful entrepreneur mean to you?
An Entrepreneur is, by definition, a person who organizes and operates a business or businesses, taking on greater than normal financial risks to do so.
The reason to take on greater than normal risk is for something bigger than just income from a job or meeting basic needs. Whether your goal is to have financial freedom, leave a legacy or make the world a better place, it is the entrepreneur who is able to achieve these lofty goals.
If you could spend a day hanging out with three people from history for advice, who would they be and what would you ask them?
So many but I would love to go back to the day of the guys who built the monster empires like Alexander the Great and Genghis Khan.
While they have been demonized for voracious appetites and brutal actions, I would be interested to know how they funded and managed their massive expansions.
What kept these guys going for more when they had so much and what were their biggest challenges?
Then there are the wealth magnates like John D. Rockefeller.
Here's a guy who went from raising turkeys and selling potatoes to his company refining ninety per cent of the USA's oil. Here is a man who went from nothing to this massive wealth, and having this on-going legacy. It's pretty damn interesting.

What is your key idea in life? (In one sentence or quote)
Success is my duty, obligation and responsibility." – Grant Cardone
Why do people need to pay attention to solving global problems?
Regardless of our race, religion or background, we all live on the same planet. We are all brothers and sisters who have very similar motivations and challenges.
We all want similar things – security, love of family, health, choices and the search of our personal truth and fulfilment of potential.
Regardless of whether you think a person lives once or many times, we all need help at some time in our lives, and I believe we want to help others.
You can't do anything on this planet by yourself. No one who has ever made a difference in a big way has.
And the bigger the problems you solve, the more people you help, and the more successful a person can be. The problems the entrepreneur solves for himself are the same problems billions of others are having as well.
So, think global not just local.
If you could put a percentage on the satisfaction in your life from 0% to 100%, what would it be?
I would probably give myself an 88%.
And by the way, those last 12 points would take me into the stratosphere.
I simply have thought too small for too long.
Now I am worried I don't have time to get my score into the high 90's.
What are the best marketing practices/tools you always rely on for business development, digital marketing and personal branding?
The thing that works for me is MORE. I still have not figured out my message.
I do it wrong most of the time, but it is the wrong that allows me to figure out what my message is and what people are willing to hear and not hear.
The game is OMNIPRESENCE, and that requires never having a favorite channel to distribute on but the commitment to be wherever the prospect might be.
Social mediums are a perfect fit for a guy like me because I can use them endlessly without much interference.
The only thing that limits me is imagination and energy.
I'm willing to communicate and take on the haters when they come — and they always come.
Why is financial education and sales so important? And what are your favourite sources for expanding your financial and sales knowledge? (This could be a list of podcasts, videos, documentaries, courses, and blogs to name a few)
I know great sales people who become average only because once they made a little money they quit being great.
Unless you are properly educated about money and especially financial freedom and independence, you can never be a great salesperson or entrepreneur.
America lives under the hypnotic spell of financial misinformation.
Over 50% of Americans consider themselves middle class, where 76% are living paycheck to paycheck and have no money in savings.
We as a society have been fed so many lies about money by the media, government, wall street – it's insane.
We are constantly being told about how great the middle class is and how you should be aiming for that.
The middle class is a myth at best. Most people get their financial knowledge from their parents, AND when asked about it, they'd give their own parents the grade of "D".
I have been studying the wealthy for thirty years and how they handle money is almost 180 degrees different than how the middle class does. I could talk about this for days at a time.
Buying a home, college debt, 401k's all marketed to the middle class as a way to freedom when all they did was benefit Wall Street and the banks.
The wealthy aren't buying homes saving money and investing in retirement accounts; they are using money to invest in businesses that create more money or equity.
For example, when I was considering buying a jet so I could reach to other parts of the world and bring my family and staff with me, almost everyone I checked with thought it was a dumb move.
The only two people who thought it was brilliant of me were both billionaires. One said, "with your work ethic and global reach you're crazy if you don't."
How have you gone about having more than $1.2b of Assets Under Management (AUM)? And what are your top recommendations for beginners and experts in business to increase their AUM?
In the simplest terms, it is really a result of what I write about in The 10X Rule.
I just wasn't thinking big enough.
First, you have to commit to multiplying by the number 10.
Whether it is where you are at the present time or whether it's your goals.
Simply create a plan based on 10X and then reverse engineer what you would need. People, deals, money….. and then create the platform to start moving in that direction.
First, commit then start getting attention from those who can help you 10X.
Who has the deals? Who has the money? Who can help me get there? What do I need to know?
And then surround yourself with people who believe in you and your mission even more than you do.
When I started doing these simple things my businesses exploded.
Which books do you recommend people to read?
I'm not going to lie and it's not my ego talking but people need to read all of my books.
   How to Become a Millionaire,
   Sell or Be Sold,
   If You're Not First You're Last,
   Be Obsessed or Be Average,
   The 10X Rule

,

   How to Create Weal

th In

vesting in Real Estate.
By others: Then after mine, you have to read every book you get your hands on. I can read anything.
Even if you don't like reading – read.
It won't hurt you and it's a great discipline.
I remember reading The Millionaire Next Door and realized one thing from reading that book, I didn't want to be the millionaire next door who only earns enough money that he calculates how much he can save for retirement by not drinking coffee or buying new cars.
Now back to what I would read, any book about successful people won't hurt you. But I would suggest reading all of a person's works, not just one piece.
What is the most effective method for individuals and organisations to discover and nurture their uniqueness?
Go public on social media by using it to see how unique you are and how much you know and don't know about it.
Go live on Instagram or YouTube three to five times a week.
Get out of your head about your introversion, lack of courage or whatever your human condition might be — and share live until you figure out what your true gifts and talents are.
Everyone has something unique to bring to the world but most never discover it because they are too busy thinking and not doing.
What are some of your aims for the next ten years?
Professionally, I want to disrupt the investment world and give the little guy alternatives to 401ks, ETFs and Wall Street.
My goal is to build a multi-billion-dollar business that will shake up Wall Street, where the goal is to provide ordinary people access to extraordinary deals for the first time.
Second I want to travel the world with my wife and kids to meet and make friends with people from EVERY country on this planet.
I want to help others achieve financial independence. That means I need to have my programme translated to probably 50 languages.
I also want to help kids who are growing up without fathers.
It is a massive problem in society today with validation that kids without fathers have many more problems than kids raised with dads. I created the Grant Cardone Foundation to do this and want to work with other groups to help mentor both girls and boys (of all ages) without fathers.
Lastly, I want to spend as much time as I can with my wife and kids going around the world.
Personally, I want a legacy. I won't be remembered because of the money I made but hopefully how many people I help. I am working on how I will be remembered in 2100.