Stephen Kelly has enjoyed a 35-year entrepreneurial career in high growth businesses and government, always seeking to make a difference for all those involved. He has held CEO positions with three successful UK & USA public companies, as well as the COO position in the UK Government.
Stephen was Chief Executive of FTSE100 Sage. During Stephen's tenure, Sage became a global Top 10 publicly listed cloud company by revenue, and the fastest-growing from a standing start. During Stephen's four-year tenure, Sage saw its market value double.
Stephen launched the Sage Foundation, reaching out to communities and charities to bring the company's values to life through social purpose.
Prior to Sage, Stephen was responsible for the Efficiency programme that delivered £50bn of savings, including the creation of GOV.UK as the Chief Operating Officer for the UK Government until November 2014
David Cameron is quoted called the Government Digital Service 'one of the great unsung triumphs of the last parliament'.
Before this, Stephen was the CEO of two high growth public companies in the UK and the USA: FTSE Micro Focus, and Nasdaq-listed Chordiant Software.
During his four years at Micro Focus, the company achieved a 7-fold increase in market value.
Stephen has received many industry awards including '2019 Mentor of the Year'. Stephen received an honorary doctorate from Bath University and has been a Business Ambassador for the British Prime Minister.
Currently, Stephen is Chair of Tech Nation, CEO mentor, angel investor and philanthropist. Stephen is on social media channels at @SKellyCEO.
This mentoring series of interviews is brought to you in partnership with National Mentoring Day, taking place on the 27th of October each year to recognise and celebrate the benefits of mentorship.
Richtopia is shining a light on the invaluable contribution that mentoring makes.

Stephen Kelly: Full Interview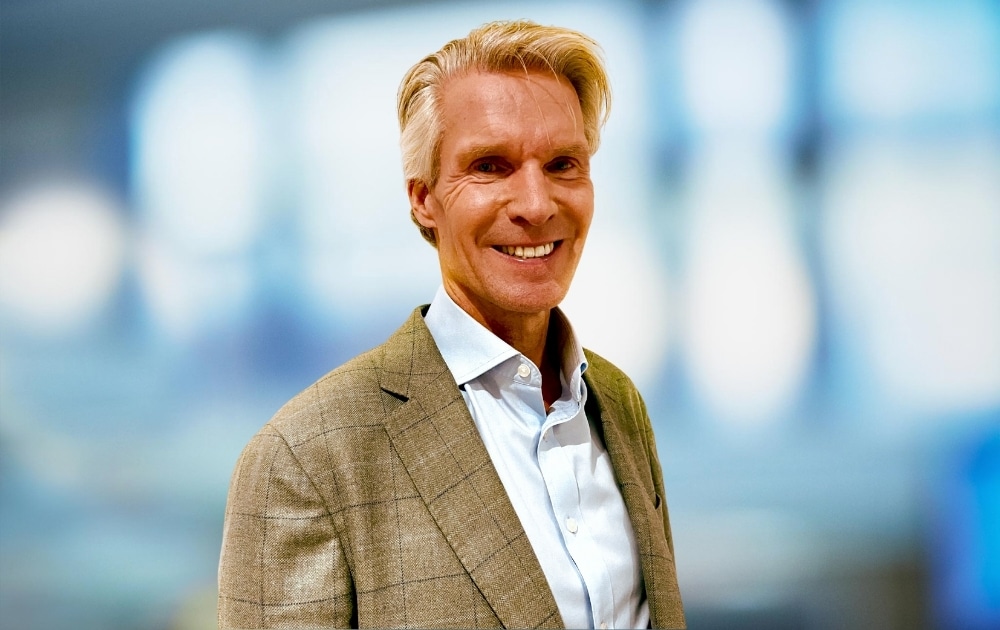 1. How has mentorship helped you in business and life?
Given I was not aware of any business opportunities, mentors have been instrumental in opening my eyes and giving me coaching.
When I worked at Saga Holidays in customer services as a 19-year-old, a 60-year-old wise owl, called Brian took me aside and explained a new word to me – 'empathy' and the power of customer obsession has stayed with me ever since.
I have been lucky to have been mentored by inspirational leaders, like Dr Steve Garnett, who is one of the giants of the technology industry.
2. Why is it important for people to pay attention to mentoring?
I think it is powerful to share our experiences and the playbooks as well as the 'scars on our backs' authentically to hope the next generation avoid the same mistakes that I made.
3. In which ways can organisations use the process of mentoring to advance their workforce and society more effectively?
There are so many ways mentoring can positively accelerate the development of top talent.
As CEO, I have been involved in projects where reverse mentoring provided valuable two-way learning.
Some of the most powerful mentoring has been to accelerate equality and provide a supportive framework for women and individuals from disadvantage or minority backgrounds.
There is so much more to do to embed true equality of opportunity within society, and mentoring plays a key role.
4. What is your definition of success?
Ultimately, when the mentee has flourished, and the need for mentoring is redundant – the goal is doing yourself out of the job.
This is nirvana, but it is rewarding to see rapid progress in the leadership of the mentee.
5. If you had the chance to travel back in time and have two mentors from history, who would they be? And what would you want to learn from them?
Martin Luther-King and Rosa Parks blow me away with the strength of their moral compass and the ceaseless desire for further change, equality, and humanity.
6. What steps do you believe people could take to become good mentors?
I guess one of the keys is to listen. As I was told once 'Feedback is the Breakfast of Champions' and mentoring is a two-way process for engagement and learning.
7. How do mentees best leverage the opportunities of mentoring?
Take every opportunity from someone who has trodden their paths and experienced the 'ups and downs'.
It is important to show vulnerability and be open to changing biases, behaviours, and challenge belief systems.
8. What excites you the most about mentoring in the 21st century?
The availability of digital mentoring and the advance of technology to support wisdom and experience being passed on.
Great mentors are often brilliant story-tellers, and their stories can be powerfully amplified through digital and social media.
On the other hand, it can seem overwhelming, but I am so encouraged with the energy, openness, and hunger of the next generation to lead with compassion and strong values.
9. If you could share only one of your favourite quotes, which would it be? And why did you pick that one?
For people and companies, you either grow fast or die slowly.' – it speaks to the human need to grow and learn or stagnate.
10. We know mentoring is often beneficial; however, what are the harmful or risky types of mentoring people should know about too?
It is important to avoid preaching, managing, or telling. It is powerful when the mentor understands contextually and asks questions to allow the mentee to plot the path, and most importantly, take responsibility for their own destinations.
11. What experiences of being a mentor or mentee could you share regarding your company Tech Nation?
Tech Nation is the community of high growth Tech founders and executives.
Tech Nation provides brilliant programs to support leadership and further growth to scale businesses seamlessly.
In addition, Board Directors mentor executives to support their personal development.
12. Please give examples of how you use mentoring in business and life.
Mentoring has become part of daily life for me – both in business through semi-formal relationships and informally.
I have always found people love specific and constructive feedback, and most people are hungry to grow and learn, so there is plenty of opportunities to have 'in the moment' mentoring.
13. How can people go about finding the right mentors?
I think sometimes, the biggest challenge is the lack of confidence to ask or the fear of refusal.
In reality, most successful people that I know are willing to 'give back' and mentor. There are so many avenues to explore to find the right mentor – social media & networking are key. It costs nothing to ask.
14. Here's one for a laugh: If you were hypothetically abducted by aliens and they made you their mentor, what would you start with first?
I would ask them what they want to be and become, and work on an achievable game plan with them.
Then we might go through some motivational exercises, and I might ask them to visualise their success.
And then we'd probably kick back and enjoy some early Bowie—maybe Starman and Space Oddity.
15. Please summarise your mentoring experience in three words.
Positive, fun, energising.
16. How do you think mentoring can help with mental health issues?
I think mentoring is one of the tools that can support overall wellness – mental and physical.
It's important for all of us to be kind to ourselves, and mentorship is a safe space where mentees can reflect, share, and diagnose how best to move forwards. For mentor and mentee, it is a bond of trust and mutual support
17. Last, what is the one thing you want everyone to know about Stephen Kelly?
It is not about me and never has been. I felt early on a sense of service and a desire to do my best.
It is far more rewarding to 'give back' than to take. It is so exciting to encourage others to be the absolute best CEO or leader that they can every day.

Have your say on #NationalMentoringDay

Disclaimer: Richtopia is not an intermediary, broker/dealer, advisor, or exchange and does not provide services as such. The opinions about mentoring in this post are those of the interviewee and for informational purposes. Please conduct independent research when making decisions and do not rely on the views published on this page.