Since the adoption of the 2030 Agenda for Sustainable Development and the Sustainable Development Goals (SDGs), public-private partnerships have become even more prominent.
In simple terms, the Agenda is a plan of action for prosperity that seeks to strengthen universal peace and freedom by eradicating poverty in all its forms and dimensions.
Further, the Agenda requests all stakeholders to act collaboratively in partnership for sustainable development.
The UN's agenda is a plan of action for 'people, planet, and prosperity.
The 17 Goals cover all crucial policy areas to secure a sustainable future, including education, health, economic development, social protection, environmental protection, and natural resources governance.
The 17 goals are operational in 169 targets which need to be reached by 2030 or earlier.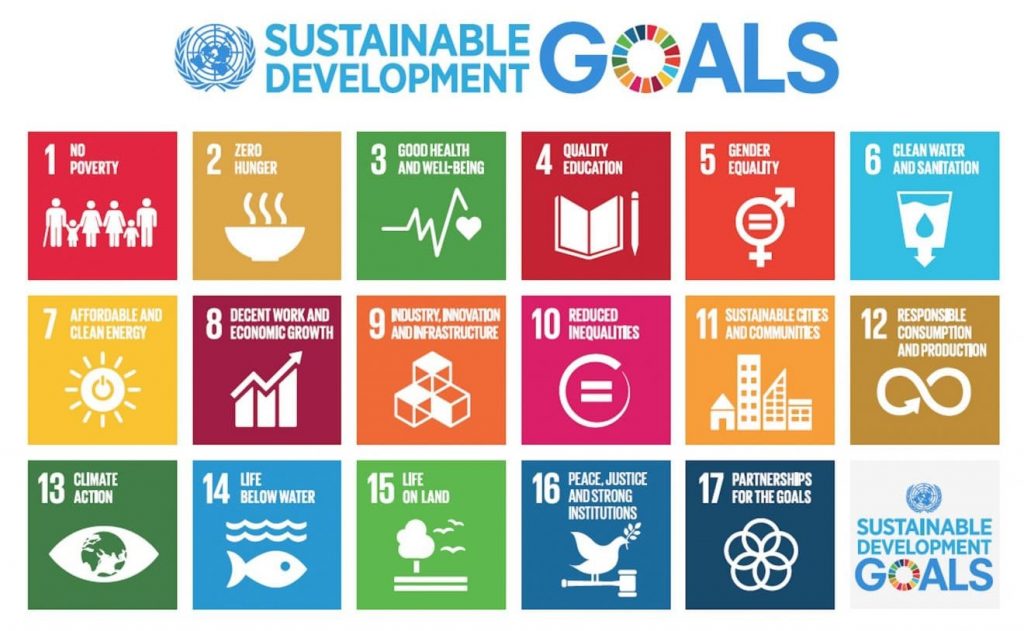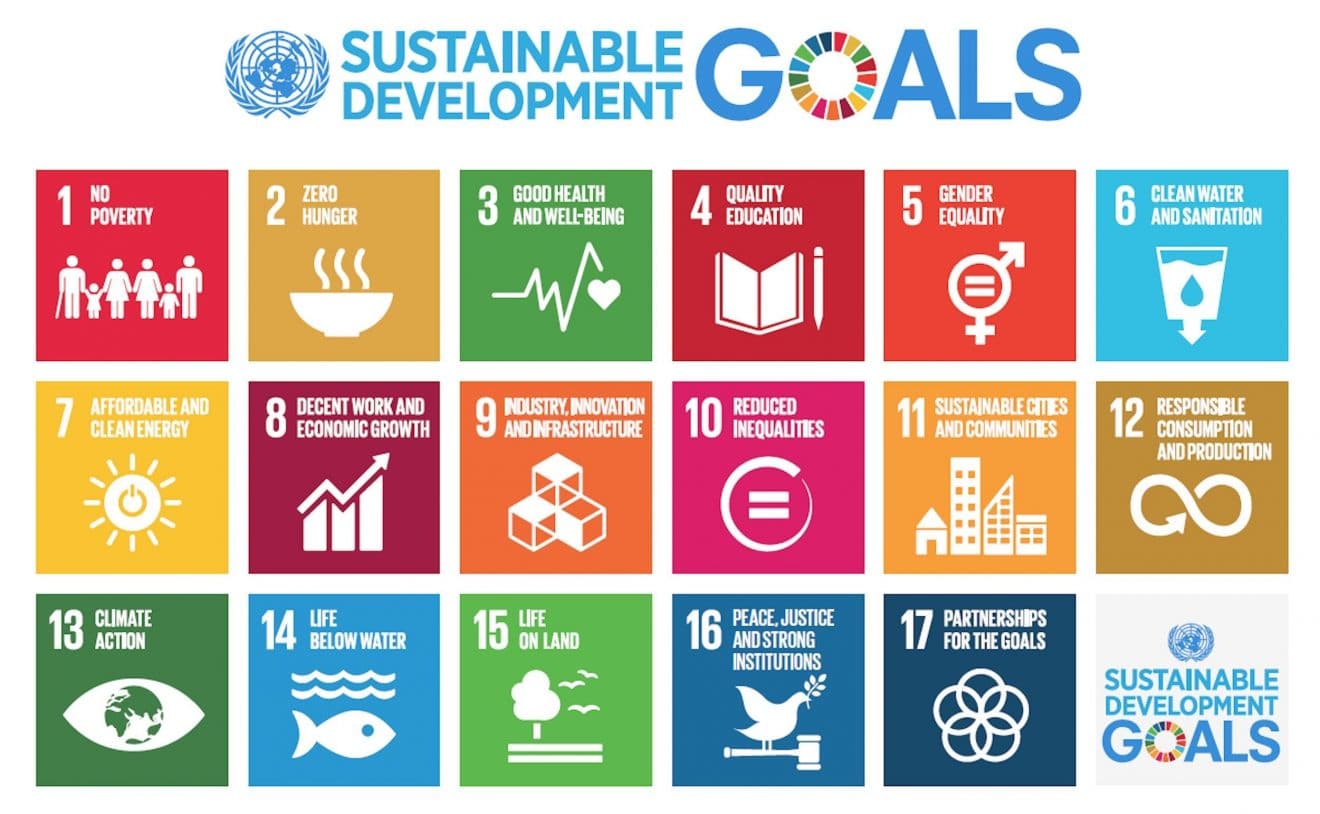 The SDGs build on the Millennium Development Goals and aim to complete what these Millennium Development Goals did not achieve.
The main difference between the Millennium Development Goals implemented from 2000 till 2015 and the Sustainable Development Goals launched in 2015 is that the former were mainly targeted to governments while the latter attempts to target many different stakeholders including the private sector.
Therefore, a shift in approach between the Millennium Development Goals and the Sustainable Development Goals is the recognition that policy objectives are best achieved by involving and integrating private actors in the policy process.
It must be recognized that Various actors have used Public-Private Partnerships (PPP) for sustainable development as a mechanism of operation during the last three decades. It is viewed as a shift in the public management way of doing business.
Even if there are many types of PPP as depicted in the below figure 1, the above move is explained by the shift from 'public management' to 'public governance,' signaling that governments are no longer the only providers of public policy but increasingly engage private actors. (Rosenau, 1995:13)
The various forms are listed below:
Concession, the concessional agreement- is a form of PPP, the involvement of the private sector in the effective management of the state property or the provision of services, usually provided by the state, with transferring the set of exclusive rights to a particular facility on mutually beneficial conditions;
DB (Design-Build) – "design – construction" – the private sector designs and builds facilities based on the construction contract for immediate operation of infrastructure to meet public sector requests for services. Some researchers are not inclined to consider the DB model as a PPP form and call such relations contracts for the execution of the state order);
OM (the contract for the operation and maintenance) – a private enterprise in accordance with the terms of the agreement maintains the property belonging to the state for a specified period. The ownership of the property remains within the public entity. Some researchers consider this model as a version of the service contract;
BOT (Build – Operate – Transfer) – "construction – operation – transfer" – is the classic version of the concession model. The concessionaire is to construct and operate the facility within a specified period, after which the facility would be transferred to the state management;
BOO (Build – Own – Operate) – "building – ownership – management" – the concessionaire builds the facility and performs subsequent operations, managing the object on the right of ownership, the validity of which is not restricted;
BTO (Build – Transfer – Operate) – "building – transmission – control" – is a classic concession. The concessionaire is to build the facility that is transferred to the state ownership immediately after the completion of the construction works, after which the concessionaire operates it during the period, stated in the contract;
BBO (Buy – Build – Operate) – "purchase – construction – management" – a form of sale, which includes the restoration or modernization of an existing facility. The state sells the object to the private company, which, in its turn, makes the necessary improvements for effective management;
BOOT (Build – Own – Operate – Transfer) – "building – ownership -management – transfer" – the right of possession and maintenance of the constructed facility belongs to the private business and is carried out within a specified period, after which the object becomes the property of the state;
BOMT (Build, Operate, Maintain, Transfer) – "construction -operation/management – maintenance – transmission" – the emphasis is on the responsibility of the private partner for the maintenance and management of the facilities constructed, the right of ownership belongs to the individual business;
BLOT (Build, Lease, Operate, and Transfer) – "construction – rental – operation – transfer" – the company of the private sector receives a franchise to finance, design, construct and operate the leased facility during the rental period, paying the rental fee;
DBOOT (Design, Build, Own, Operate, Transfer) – "design – construction -possession – operation/management – transfer" – the distinguishing features of this type of agreement is the responsibility of the private partners not only for the construction of infrastructure facility and its maintenance-but also for its design;
DBFO (Design, Build, Finance, Operate) – "design – construction -financing – operation/management" – in addition to the responsibility of the private partner to design the facility, it also burdens the responsibility for funding the construction and management. There are also simpler forms of PPP, close by their nature to the concession;
Lease contract – the contract, similar in content to the rental agreement. The tenant does not participate in construction, receiving an object from the state. Obligations of the Lessee are a maintenance, charging and payments to the country for the use of the purpose;
Service contract – the government signs an agreement with the private sector, employing it to maintain the facility;
Management contract– the government signs an agreement with the private sector, employing it to manage the facility;
Turnkey – the state finances, the private sector designs, builds and manages a facility;
Operation License (the right to operate) – a private operator receives the power (license) for the production and provision of public services, usually for a specified period.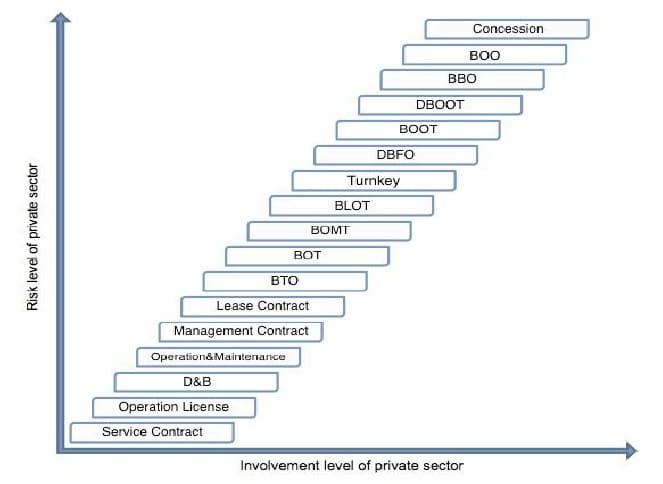 Figure 1: Types of PPP: Direct correlation between risk distribution-level and the degree of the private sector involvement (UN 2008)
In this type of public-private partnerships, private actors are involved in one or more of the different milestones of policy-making: agenda-setting, negotiation, resource provision implementation, monitoring, and enforcement. (Marx, 2019:1)
In this new way of doing business, where there are public-private partnerships, keys policies functions is done by private actors.
It must be paid that, on some occasions, private actors perform functions which public actors cannot do for one reason or another or which private actors perform more efficiently.
This form of public-private partnership, therefore, complements more traditional styles of command and control policies undertaken by public actors. However, there is an emergence of a new type of public-private partnerships in which autonomous public or private policy instruments is combined in new governance structures and arrangements.
According to Lambin, Meyfroidt, Rueda, Blackman, Börner, Cerutti, Dietsch, Jungmann, Lamarque, Lister, et al (2014: 129), this type of arrangement is a more collaborative form of governance which is less structured and steered and in which autonomous policy-actors combine forces on all components of the policy-process (Lambin, and Thorlakson, 2018:369;Eberlein, Abbott, Black, Meidinger, and Wood, 2014:1).
This goes beyond the typical service provision private actors perform in the first type of public policy-making.
The push for private-sector involvement in public affairs usually involves practices such as CSR. There have been few studies examining the inter-relationship between PPP and CSR practices and their effect on the governance and practices for sustainable development in infrastructure-poor countries like Cameroon.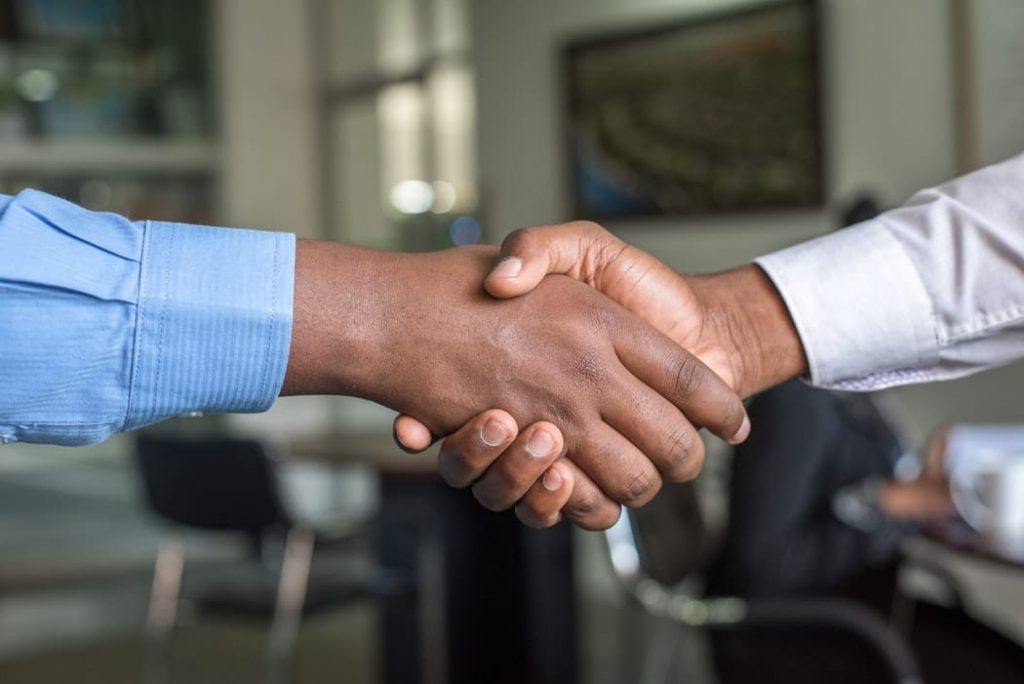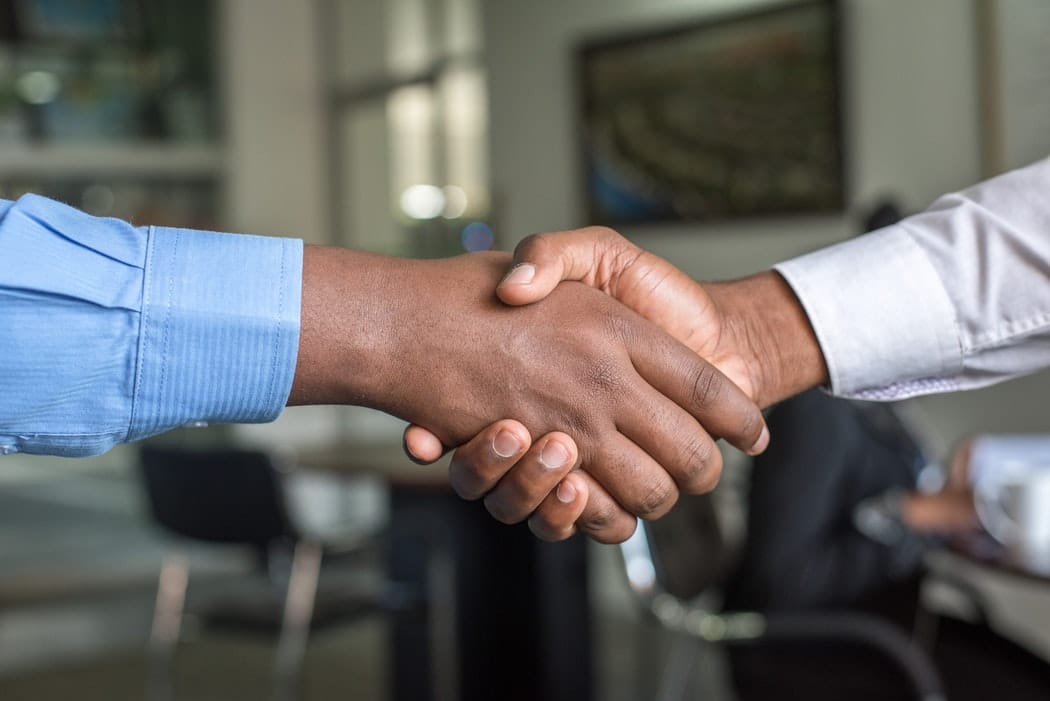 Corporate Social Responsibility (CSR)
Companies or corporations are facing increasing demands that they look beyond their interests and prioritize those of the societies in which they operate (Broomhill, 2007).
The notion that business enterprises have responsibilities to the community beyond that of making profits for shareholders has been around for centuries (Carroll, and Shabana, 2010).
This is because businesses host their operations within society, and in return, society expects the company to show responsibility for aspects of their services (Bichta, 2003).
It is no longer acceptable for a firm or corporation to experience economic prosperity in isolation from the stakeholders within its immediate and as well the full environment (D'Amato et al., 2009).
Accordingly, the quality of relationships that an organization has with its employees and other key stakeholders (e.g., customers, investors, suppliers, public and governmental officials, activists, and communities) is crucial to its success.
Corporate Social Responsibility (CSR) can be understood as an integrative management concept, which establishes responsible behavior within a company, its objectives, values and competencies, and the interests of stakeholders (Meffert and Münstermann, 2005).
It refers to a business system that enables the production and distribution of wealth for the betterment of stakeholders through the implementation and integration of ethical policies and sustainable management practices (Frederick, 2006).
Furthermore, CSR refers to the responsibility of enterprises for their impacts on society; and the consequences for the integration of social, environmental, ethical, human rights, and as well consumer concerns into business operations and core strategy, in close collaboration with stakeholders (European Commission, 2011).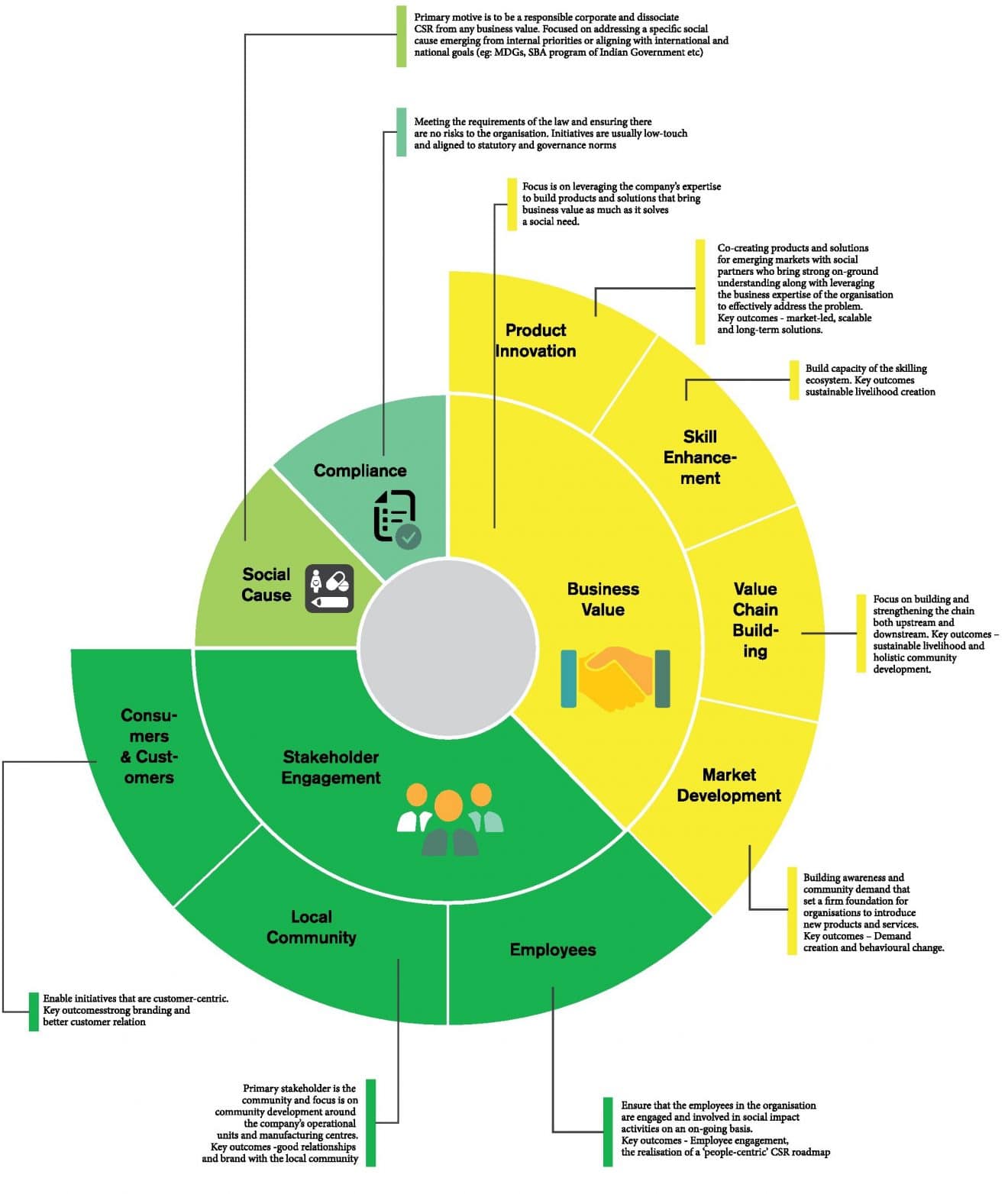 Figure 2: Examples of different Corporate Social Responsibility (CSR) strategies.
The concept of social responsibility is often expressed as the assumption of voluntary responsibilities that go beyond the purely financial and legal obligations of companies (Joseph, 1963:144; Henry and Henry, 1972:5).
It also refers to the voluntary activities or policies that organizations engage in to cause positive social change and environmental sustainability (Aguilera et al., 2007).
More specifically, CSR refers to the selection of institutional objectives and evaluation of results, not only by the criteria of profitability and welfare organization but by the ethical standards or judgments of social desirability.
In this view, the exercise of social responsibility must be consistent with the corporate goal of earning the adequate level of benefits but also implies a willingness to relinquish some degree of interest, to achieve a non-economic objective (John, 2003:373).
Also, the concept of CSR has generated considerable debate in recent decades.
On the one hand, one view holds that the sole purpose of business is profit.
Friedman (1970:32-33) stated that the resources devoted to CSR are better spent, from a social perspective, if they increased firm efficiency.
Carson (1993:3-32) explained that managers are put in the place of unelected officials when they participate in CSR. Hence support has been significantly provided to the concept of corporate social responsibility.
Davis (1974:19) argued that, the public visibility of corporate actions are necessary to become socially responsible managers and that companies, as an essential component of society, have a responsibility towards the solution of social problems.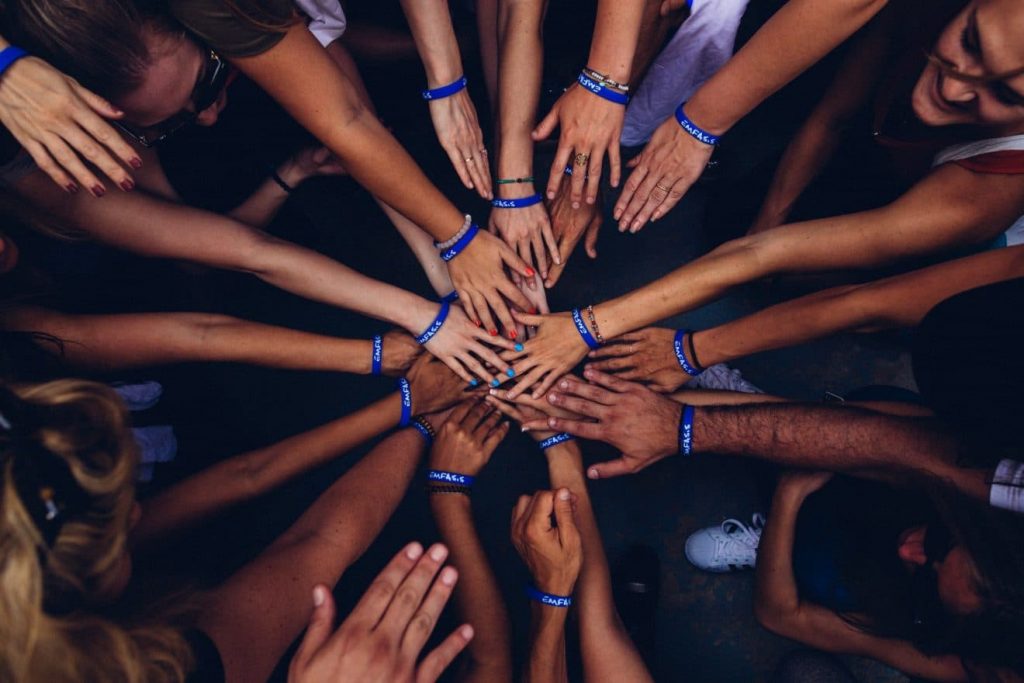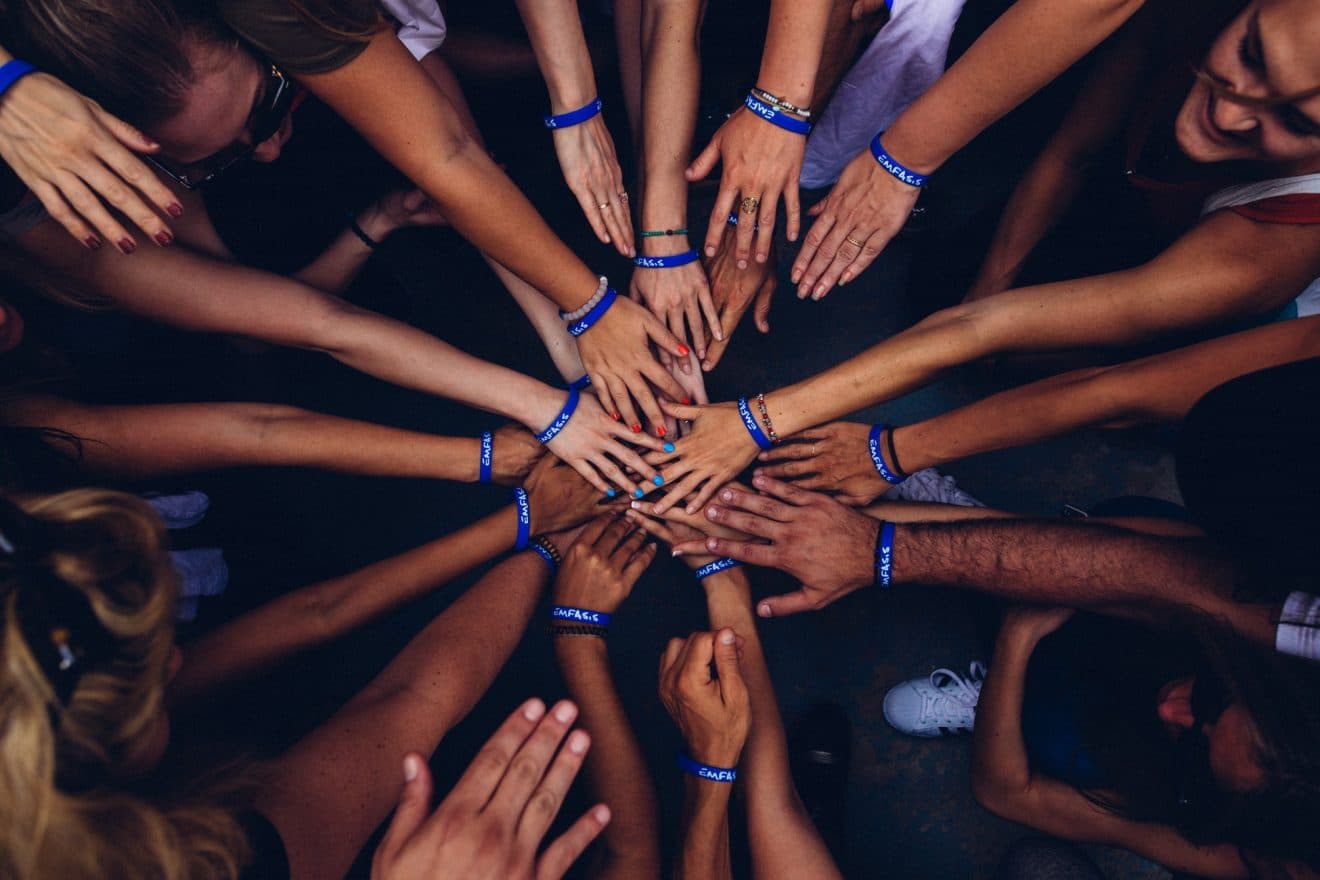 Overview of the Inter-relationship between PPP and CSR developmental Impacts
PPP and CSR are inter-related practices reflecting private-sector involvement in the public sphere.
This section describes the origins of PPP and CSR, their growth in their influencing policy. PPP came to be applied as a policy practice in the 1980s, particularly in the context of financial constraints and deficits.
During this period, according to Morgan (2006), policy thinkers and experts began to question the efficiency and effectiveness of the public delivery of services, including educational facilities.
Arguments from the New Public Management (NPM) underlined the ineffectiveness in resource allocation and poor management practices by bureaucracies and governments.
The NPM offered alternative approaches to managing, organizing, and structuring public service with private-sector involvement viewed as a promising approach to addressing inefficiencies and lack of adaptability by bureaucracies.
The United Kingdom and the United States instituted reforms that invited private participation in public governance in the 1980s (Morgan, 2016; Ijeoma and Nzewi, 2018).
By the late 1990s, the European Commission supported the use of PPP in projects (Pessoa, 2010:4).
International organizations have recommended these new policy ideas to countries with the overall objective to attain sustainable development (Bonal2002; Pessoa 2010Rodrik 2010; Rose 2003).
It must be noticed that one of the principles of the Washington Consensus that is fortunately or unfortunately not followed in recent years include a reorientation of public expenditures and privatization (Pessoa, 2010:4).
The CSR role has become prominent in global, regional, and domestic discourses because of its potential contribution to developing countries' economic growth, poverty alleviation, and educational goals (Blowfield and Murray, 2014).
CSR as a business practice originated in developed countries and took a stronghold in the 1980s and 1990s as international NGOs launched campaigns against multi-national corporations (MNCs) to change their practices and behavior (Haufler 200:11; Rosser and Edwin 2010:3).
Civil society mobilized to demand that businesses take up morally and socially responsible roles and practice good citizenship and business ethics (Haufler 2001:12) corporate actors have reciprocal obligations to society, which could be viewed in terms of an implicit social contract (Lantos 2001:599).
Furthermore, a corporate actor's responsibilities should be commensurate with its economic, social, and political power (Lantos 2001:599).
In today's development agenda, businesses are viewed as potential development agents for the poor, i.e., the customers of a pro-poor agenda and market focus (Blowfield and Dolan 2014).
In the business setting, being ethical means applying principles of honesty and fairness to relationships with coworkers and customers (Daft, 2001).
Business or corporate ethics is a form of applied ethics or professional ethics that examines ethical principles, and moral or ethical problems that arise in a business environment (StanwickandStanwick, 2009). It is an umbrella term that covers all ethics-related issues that come up in the context of doing business.
Business ethics is defined as the rules, standards, codes, or principles that guide morally appropriate behavior in managerial decisions relating to the operations of the corporation, and business relationship with the society (Sexty, 2011).
Business scholars have proposed a new approach to CSR that is attuned to societal needs.
Porter and Kramer (2011) claim that businesses currently practice an outdated approach to CSR that places "societal issues at the periphery, not the core" (p. 64).
They recommend that companies move beyond CSR and Create Shared Value (CSV).
They are creating shared value results in both company and community prosperity because profits are geared toward achieving social goals (p. 75).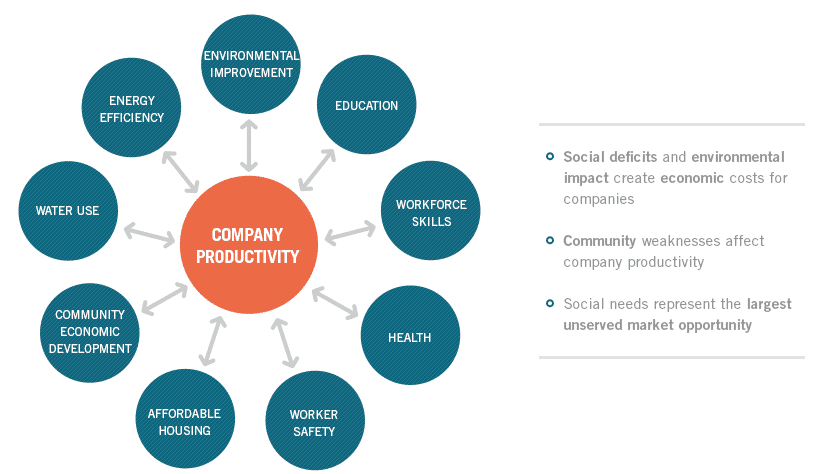 Figure 3: Some of the social needs of communities for organisations to explore, based on the notion of Creating Shared Value (CSV) by Professor Michael Porter (Graph source: Harvard Business School).
CSV also entails the blurring of profit and non-profit sectors through collaborative partnerships (p. 67).
Because practices such as PPP and CSR have become more widespread, we see the emergence of a governance model that combines these two practices into what some have dubbed the public-private CSR partnership (Guarini and Nidasio 2002).
In this model, the public-sector evaluates social and environmental needs to provide the basis for planning the CSR strategy.
The private sector is involved in financing and executing or implementing the initiative (Diara, Alilo, and McGuire 2004; Guarini and Nidasio2002).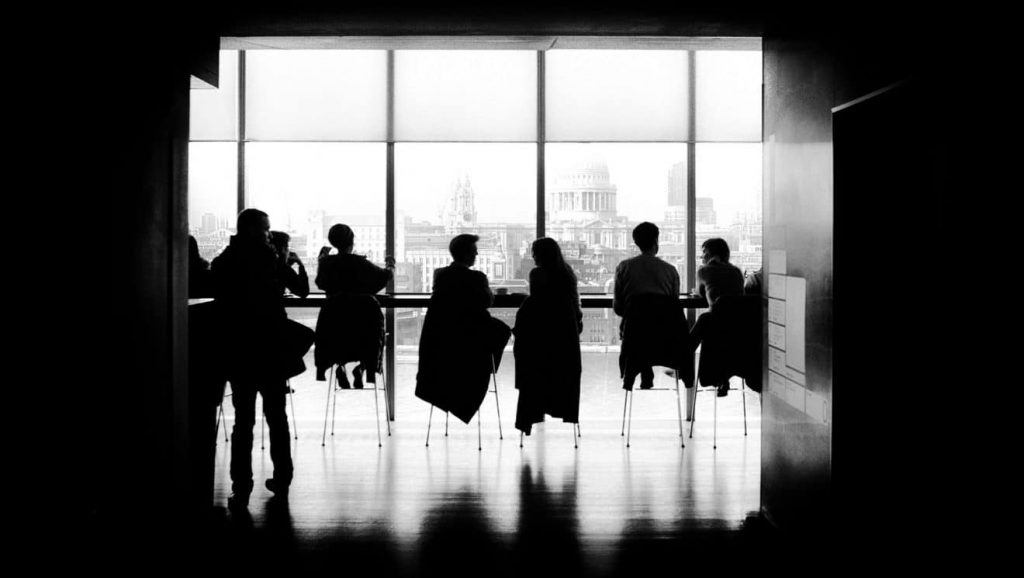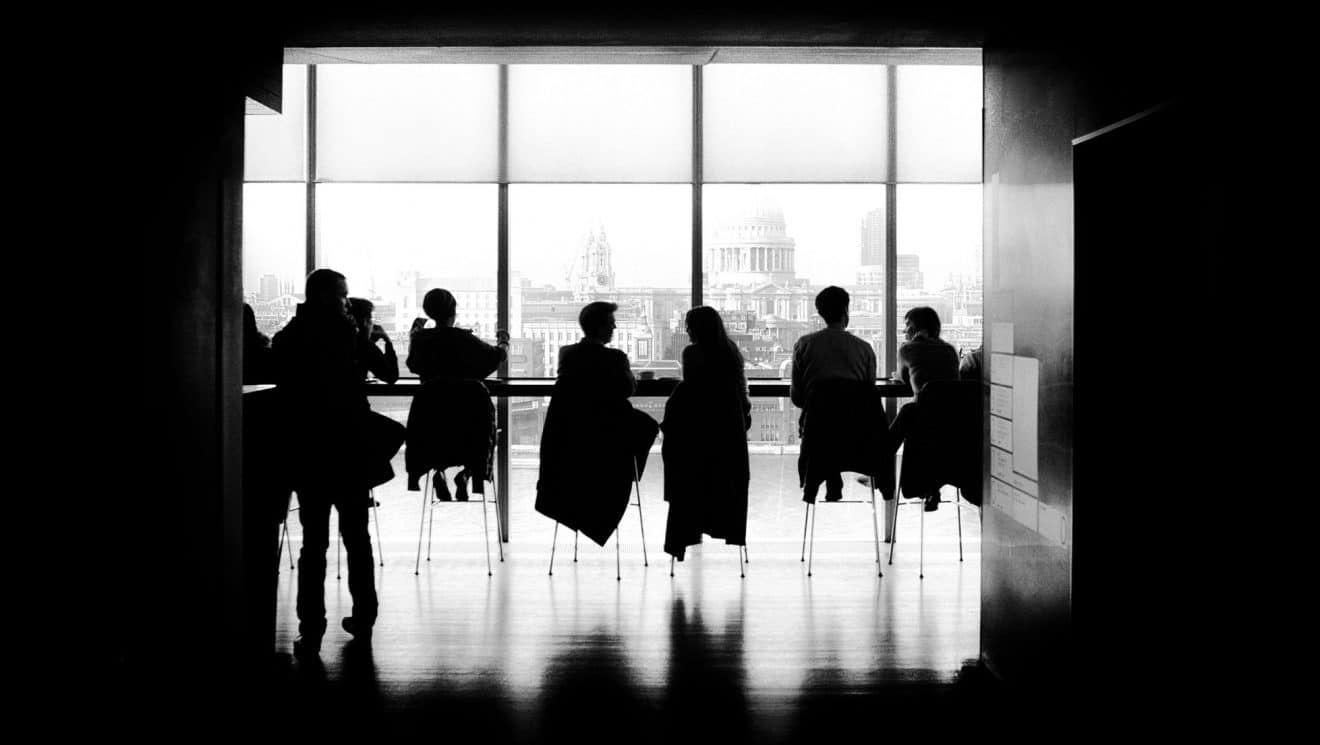 The model with criteria and principles for successful PPP
While working in partnership with the private sector may create opportunities, there is a risk that the need for commercial viability overrides development concerns.
While this could mean that development impacts are lower than they might be, a more significant concern is that they cause harm, through disregard for social or environmental concerns.
To address these challenges, a range of interest groups and organizations have designed guiding principles and criteria to encourage partnerships truly provide the benefits they are created for.
In 2000 Joseph Stiglitz formulated a list of ethical principles to be considered by public institutions collaborating with the private sector.
This list was further developed by David Crocker in 2005, who adapted and expanded the list to include assessments of the effects of globalization (Carney, 2014).
This list can be seen as the core of ethical principles and serves as a useful theoretical backdrop to the discussion of donor principles.
It includes the following items:
Responsibility: in which institutions and individuals should take appropriate responsibility for their actions as well as for the consequences of these actions.
Fairness: development agents should neither discriminate nor provide preferential treatment to special interests. Horizontal equality should be a core value.
Honesty: highlights the importance of promoting openness and transparency, as well as the disclosure of conflicts of interest and avoidance of misrepresentation.
Social justice:

development agents have to promote social justice through efforts towards poverty reduction and the prioritization of need of the poor over the need of the rich.

Protection of life and promotion of security:

above all else, this refers to the obligation to 'not harm'. Beyond this, development agents also have to protect human lives and rights, including gender equality.

Promotion and protection of democracy: the obligation to include beneficiaries in decision-making processes that affects their livelihoods Promote equality on a more full communal or national scale (Carney, 2014).
About the Author:
Professor Kelly Kingsley is a professional with several years of progressive work experience sharpened over time through the private, public, international sectors and NGOs. He is a graduate of Harvard Kennedy school of Government. Professor of financial forensics and audit, holder of a Ph.D. in public finance, MBA, MLA, he is a certified d forensic accountant, certified forensic finance investigator. He is currently designated as a representative of Cameroon to the regional advisory commission on financial markets, censure at the Central Bank, Project Fund Coordinator, Director for Finance Operations with the Ministry of Finance. Prior to these functions, he held the position of Assistant Resident Representative with the United Nations and Program Coordinator (consultant) with the African Development Bank.
References
Lambin, E.F.; Meyfroidt, P.; Rueda, X.; Blackman, A.; Börner, J.; Cerutti, P.O.; Dietsch, T.; Jungmann, L.; Lamarque, P.; Lister, J.; et al. (2014) Effectiveness and Synergies of Policy Instruments for Land Use Governance in Tropical Regions. Glob. Environ. Chang. 2014, 28, 129–140.
Lambin, E. and Thorlakson, T. (2018) Sustainability Standards: Interactions between private actors, civil society and governments. Annu. Rev. Environ. Resour. 2018, 43, 369–393.
Eberlein, B.; Abbott, K.; Black, J.; Meidinger, E.;Wood, S. (2014) Transnational Business Governance Interactions: conceptualization and framework for analysis. Regul. Gov. 2014, 8, 1–21.
Abbott, K.W.; Levi-faur, D.; Snidal, D. (2017) Theorizing Regulatory Intermediaries. Ann. Am. Acad. Political Soc. Sci.
2017, 670, 14–35.
Bruce Byiers, Sebastian Große-Puppendahl, HuibHuyse, Anna Rosengren and Sarah Vaes. 2016. Principles for public-private-partnerships – towards sustainability? European Centre for DevelopmentPolicy Management, discussion paper. No. 194, July 2016
Buckley, M. R., Beu,D. S., Frink, D.D., Howard, J.L., Berkson, H., Tommie A. Mobbs, T. A., &Ferris, G. R. (2001). Ethical issues in human resources systems, Human Resource Management Review, 11, 11-29.
Carroll, A. (1989). Business and society: Ethics and stakeholder management. Cincinnati, Ohio: South-Western. Carney, J. 2014, Promoting Ethics when Partnering with the Private Sector for Development, North- South Institute NSI, Ottowahttp://www.nsi-ins.ca/wp-content/uploads/2014/09/Promoting-Ethicswhen- Partnering-with-the-Private-Sector-for-Development-August-2014.pdf
Carrol, A.B.&Buchholtz, A.K. (2000). Business and Society: Ethics and stakeholder management 4th ed. Cincinnati: Thomson Learning.
Carroll, A. B. &Shabana, K. M. (2010). The business case for corporate social responsibility: A review of concepts, research, and practice.j
International Journal of Management Reviews, 85- 105, DOI: 10.1111/j.1468-2370.2009.00275.xmr
Carroll, A. B. &Shabana, K. M. (2010). The business case for corporate social responsibility: A review of concepts, research, and practice.j
International Journal of Management Reviews, 85- 105, DOI: 10.1111/j.1468-2370.2009.00275.xmr
Carson, T. (1993).Friedman's theory of corporate social responsibility. Business andProfessional Ethics Journal. 12: 3-32.
Cavico, F. J. &Mujtaba, B. G. (2012).National and global perspectives of corporate social responsibility. International Journal of Management Sciences and Business Research,1(3),1-24.
Cohen, L., Manion, L., & Morrison, K. (2007). Research methods in education (6th ed.). London and New York: Routledge.
Marx, A.; Wouters, J. (2016) Redesigning enforcement in private labor regulation. Will it work? Int. Labor Rev. 2016, 155, 435–459.
E. O.C. Ijeoma& O. I. Nzewi, (2018) Culture, philosophies and reforms in public administration for the globalizing world: A reflection on local, regional and international perspectives. Oasis publishing Inc.
Kohli, S., Bandhopadhyay, R., &Kohli, K. (2016). Public-private partnership in education: An impactful means of promoting skills development and inclusive growth in India. Scholedge International Journal of Multidisciplinary and Allied Studies, 2(6), 21–35.
Lantos, G. P. (2001). The boundaries of strategic corporate social responsibility. Journal ofConsumer Marketing, 18(7), 595–632.
Lantos, G. P. (2002). The ethicality of altruistic corporate social responsibility. Journal ofConsumer Marketing, 19(3), 205–232.
Lauder, H. (2015). Human capital theory, the power of transnational companies, and political response concerning education and economic development. Compare A Journal of Comparative and International Education, 45(3), 490–493.
Lim, D., & Vreeland, J., (2013). Regional organizations and international politics: Japanese influence over the Asian Development Bank and the UN Security Council. World Politics, 65, 34–72.
Marx, A. (2013) Varieties of Legitimacy: A Configurational Institutional Design Analysis of Eco-labels. Innov. Eur. J. Soc. Sci. Res.
2013, 26, 268–287.
Axel Marx, (2019), Public-Private Partnerships for Sustainable Development: Exploring Their Design and Its Impact on Effectiveness. Sustainability 2019, 11, 1087; doi:10.3390/su11041087
Mert, A. (2015) Sustainable Development Partnerships in the UN System. In Networks for Prosperity: Advancing Sustainability through Partnerships; UNIDO/University of Leuven: Leuven, Belgium, 2015; pp. 55–67.
Mundy, K. (2006). Education for all and the new development compact. Review of Education, 52, 2–48.
Robertson, S. L., & Verger, A. (2012) Governing education through public-private partnerships. In S. Robertson, K. Mundy, A. Verger, & F. Menashy (Eds.), Public-private organizations in education: New actors and modes of governance in a globalizing world (pp. 21–42).
Morgan, C. (2016). Tracing the sub-national effect of the OECD PISA: Integration into Canada's Decentralized Educational System. Global Social Policy, 16(1), 47–67.
Newell, P., &Frynas, J. G. (2007).Beyond CSR? Business, poverty, and social justice: An introduction. Third World Quarterly, 28(4), 669–681.
Patrinos, H. A., Barrera-Osorio, F., Guaqueta, J. (2009)The role and impact of public-private partnerships in education. Washington, DC: The World Bank.
Pattberg, P.; Chan, M.; Mert, A.; Biermann, F. (2012) Public-private Partnerships for Sustainable Development: Emergence, Influence, and Legitimacy; Edward Elgar: Cheltenham, UK, 2012.
Pessoa, A. (2010). Reviewing PPP Performance in developing economies (No. 362).Universidade do Porto, Faculdade de Economia do Porto. PIRAC [Public Interest Research and Advocacy Center]. (2014). Sumbangan Perusahaan Mencapai Rp.8, 6 Triliun. PIRAC.
Pohl, F. (2006). Islamic Education and Civil Society: Reflecctions on the Pesntren tradition in contemporary Indonesia. Comparative Education Review, 50(3), 389–409.
Porter, M. E., & Kramer, M. R. (2011).Creating shared value. Harvard Business Review, 89(1/2), 62–77.
Rangan, K., Chase, L., &Karim, S. (2015). The truth about CSR. Harvard Business Review, 93 (1/2), 40–49.
Rose, P. (2003) From Washington to the Post-Washington Consensus: The influence of international agendas on education policy and practice in Malawi, Globalisation, Societies and Education, 1(1), 67–86.
Rahim, M. M. (2013). Legal regulation of corporate social responsibility. Berlin: Springer-Verlag. The Republic of Indonesia. (2007). EFA mid.
Ostrom, E. Governing the Commons; Cambridge University Press: Cambridge, UK, 1990. Uzzi, B. (1996) The Sources and Consequences of Embeddedness for the Economic Performance of Organizations: The Network Effect. Am. Social. Rev. 1996, 61, 674–698.
Tayleur, C.; Balmford, A.; Buchanan, G.M.; Butchart, S.H.; Walker, C.C.; Ducharme, H.
Tracewski, L. (2018) Where are commodity crops certified, and what does it mean for conservation and poverty alleviation? Boil. Conserv. 2018, 217, 36–46.