Organisations and individuals across the world will join together to celebrate National Mentoring Day on the 27th October each year, we speak to one of the UK's most prominent business mentors and founder of the initiative, Chelsey Baker.
With a career spanning over twenty years in media, communications, PR and marketing. Chelsey has mentored hundreds of individuals, businesses and worked on leading government projects. She is the recipient of many notable awards for her mentoring and humanitarian work. These include the British Bankers' Association's "Excellence in Enterprise Mentoring Award" at BAFTA, 'Outstanding Contribution to Society' and 'Influential Woman of the Year.'
As a media executive and pitching expert, she has trained many CEO's, TV personalities and entrepreneurs around the world on public speaking and how to pitch for investment and deliver powerful presentations.
Chelsey founded National Mentoring Day to educate, inspire, connect and support mentoring to effect positive change and elevate mentoring throughout the world. Inaugurated in the House of Lords, UK Parliament in England, Lord Young is the founding patron. The day has received government recognition and support from leading brands, corporate organisations and celebrities and has become a significant day in the calendar which is celebrated worldwide.
The initiative asks everyone to commit to mentoring someone for one hour on the day and take the time to recognise mentors and mentoring initiatives making a difference across all walks of life to celebrate the positive impact of mentoring.
In this interview, leading business mentor and CEO of National Mentoring Day, Chelsey Baker, shares her thoughts on mentorship.
Lord Young at the launch of National Mentoring Day (Photo Credit: Peter Schneiter)
Chelsey, in her own words:
I'm driven by my mission to make mentoring accessible to everyone of all ages, backgrounds and ethnicities. This includes unemployed, LGBTQ, elderly, veterans, and disadvantaged youth to those suffering from mental or physical disabilities, long-term illnesses, or homelessness. Why shouldn't everyone have access to mentoring? It is perhaps the single most effective and positive strategy for creating a more inclusive society. With all my lifetime achievements, nothing comes close to the gifts that mentoring has given me and mentoring is the biggest gift you can give someone.

If everyone allowed just one hour to mentor one person on National Mentoring Day in whatever way they could, what a wonderful world it would be. Everyone has life skills and experience to share as a mentor. This is the reason we raise awareness and educate people on mentoring. By helping to raise just one individual, you can impact a whole family, community, and future generations. All because someone helped the mentee to get to where they are today – and then pay it forward. It is incredibly inspiring to learn that most people who have been mentored go on to mentor someone else.
This mentoring series of interviews is brought to you in partnership with National Mentoring Day, taking place on the 27th of October each year to recognise and celebrate the benefits of mentorship.
Richtopia is shining a light on the invaluable contribution that mentoring makes.
Chelsey Baker: Full Interview
Photo Credit: Kurt Rebry
What does being a mentor mean to you?
Being a mentor is about authenticity, honesty and trust. A mentoring relationship is sincere and meaningful; it's an honour for me to mentor. I get to share the unique skill stack that has taken me over three decades to learn and pass it on; being a mentor means making a difference, and that's what National Mentoring Day is all about.
I always help mentees to see their own potential and worth something that is often lacking and consider what barriers they are facing. It's important to help them see the road ahead for themselves, through a process of guided self-reflection.
Life continuously throws us curveballs, and mentoring can help to foresee and prepare for these situations to overcome them. This is where mentoring really pays off. Its vital people seek mentors earlier on in their life, not just when reaching a crisis point or in times of difficulty.
Mentors can help us at every stage of life, in college, university, career, workplace, succession planning, and retirement. It is important to have mentors to guide us who have walked the path before.
Why is it important for people to pay attention to mentoring?
Mentoring is one of the most powerful forms of learning and holds within it the potential to positively impact society, education and the economy on a global scale. We are seeing increasing levels of investment and resources from huge multinational companies into mentoring; it's clearly being taken seriously by those in leadership and policymaking positions because there is indisputable evidence that mentoring works.
There are a number of failed companies that may still have been in business today, had they only had access to suitable mentors. Businesses often get stuck, then plough all their money, efforts and energy into a failing business model. They fail to keep up with evolving technology and many other changes because they are too busy running the business. The right mentor can help address their outdated ways and bring about a new vision, new opportunities and propel them into the 21st century.
In these times of unrest, imagine how different society would be if we all mentored each other; particularly those who are vulnerable, disadvantaged, or disengaged. If only we all worked towards helping them better their lives, giving them hope, inspiration and a purpose; a step up the ladder instead of down. Too many people resort to a life of drugs and crime because they have no other income options and little or no insight into what they are truly capable of.
The presence of a suitable mentor could play a critical role in supporting them and in helping them to break down their unconscious restraints and self-limiting beliefs. Such inroads could have a major impact on crime reduction. We all need to participate in making our communities safer, and mentoring is a great way to start. We have more time than ever before to reach out to someone and become a mentor.
How does mentoring benefit society?
The most important resource humanity has is its people; the world would be a far better place if we all took responsibility for those lost souls in our communities. So often it is down to the simple fact that they lack any real support and feel that no-one genuinely cares about them. I've had the privilege of working with hundreds of young people who had no hope and no opportunities. One mentee even carried a knife into my mentoring session. I promised to support him if he promised to change ……… he is now the proud owner of a successful business.
Mentoring takes time and effort; people tend to be too lazy and self-absorbed despite having so much value to give. It still fascinates me how few people have ever given serious consideration to the fact that their own wisdom and experience has all the potential to provide immeasurable help, guidance, and support to those less fortunate or disadvantaged than themselves.
Mentoring helps to create a positive society because it feels great to give. Mentors get to share what they love. When I share my skill set, it lights me up, and I feel happy that someone else may use my knowledge to better their lives and that of their family.
If you look at the United Nations Sustainable Development Goals, mentoring can greatly accelerate, impact and support many of them. Gender equality, youth, education, communities, peace and justice, health and well-being, work and economic growth. Mentoring can be a key driver in helping reach the SDG goals.
This is why the world needs mentors who will step up and make a difference. This is why I am so passionate about mentoring; it changes people's lives for the better. One word, one hour, one person can be all that is needed to effect a positive change in someone.
Why is your business mentoring so successful? 
Because I am committed and passionate about what I do and it's real. I show people how to be authentic and how to have a real purpose in their life and business. There are too many business owners who are unhappy, unsatisfied, and just playing a role in their life. They're not true to themselves. You cannot be genuinely happy if your focus is only on money and performance without being connected to your higher self. I get to the heart of people's problems, purpose, and passions to find out who they are and what they really want.
I try to positively impact the lives of as many people as I can. I mentor with over twenty years' experience as a business leader. This is invaluable to pass on; it's not theory or coaching; it's real-life experiences that I pass on; that's the impact of mentoring.
If you had the chance to travel back in time and have two mentors, who would they be? And what would you want to learn from them?
Mother Theresa. I always remember as a little girl wanting to be her. She was courageous, determined, totally selfless and devoted to her humanitarian causes, where she helped millions of people. She was and still is, my biggest inspiration. I've carried her values with me in my mission to make mentoring accessible to everyone. I'd love to find out if she was as compassionate and non-judgmental towards herself as she was with everyone else. I'd like to know her thought process and how she used her saintly persona to persuade those in power to get things done.
Maharishi Mahesh Yogi. He brought the gift of Transcendental Meditation to the world. He was so humble and so influential. The way he engaged huge audiences was down to the self-evident truth and simplicity of his message. He was always blissfully happy. I'd love to learn how he managed to be continuously joyful whilst navigating huge endeavours. He was a living example of infinite human potential.
I admired his quest to rid the world of unhappiness and discontentment. Maharishi believed that if collective consciousness could be significantly raised, then human society could progress much further and without any suffering.
How do you think mentoring can help with mental health issues?
One of the major problems with mental health issues is that people often feel alone in their pain or problems due to shame or fear. Without intervention, sudden trauma of any kind can sink a person deep into depression, isolation or even lead to suicide. Mentoring plays a critical role in making sure they don't stay in a downward vortex.
Mentoring is a relationship, and this connection means they have someone to hold the space to accompany them with focused solutions, especially if it is in their field of experience and expertise. If not, the mentor can signpost to a qualified external therapist or psychologist. A good and experienced mentor knows how to work in a systematic way with other professions and should never try to be all things to all people. I have many spiritual mentors and health mentors, not just business ones.
What excites you the most about mentoring in the 21st century?
Companies from all over the world are sending me details of their mentoring initiatives. In the U.S. ProMazo has launched a free app to connect 100,000 students with 100,000 mentors to support those being left behind during the pandemic. The Pentagon has just awarded $3 million to the University of Illinois Chicago to create an undergraduate STEM mentoring program.
Here in the UK, over 100 Members of Parliament have pledged to 'Give an Hour' of their time to mentor a young person through The Diana Award charity. Google teamed up with charity partner, Digital Boost to offer 10,000 hours of free mentoring to people in the UK. Sign up link is here.
Finito, The Employability Experts, have launched their "LegUp" mentoring campaign which asks those who are in employment to help mentor one person back into work. This will be life-changing for some people.
I get to see first-hand how organisations are giving back by investing in people. Hundreds of worthwhile mentoring initiatives are being launched by organisations on the day, this is a significant contribution towards our goal of making mentoring accessible to everyone. Mentoring means 'making a difference', and this is exactly what National Mentoring Day is all about.
What excites me most is that these initiatives then go on to make a huge difference to peoples' lives and wider society. When I originally launched National Mentoring Day, this was far from the case but now mentoring plays an important role in many organisations.
What bad experiences have helped you become who you are today? 
Negative criticisms have played a key part in my life and in spurring me on. I had a burning desire to do something great, but people can be overly critical when you have big dreams, even jealous. I didn't know how I was going to create a global mentoring mission, but I believed that I could. If you have a desire to do something meaningful, then do it! It's the passion of a sole individual that can deliver a dream.
People think their problems are their misfortunes, but they can become their greatest assets. I never had a mentor when I set up my first business. There was no-one I could turn to without paying huge fees. Nowadays, if you want a tech mentor, you can reach out to one who has been there before. This saves time, money and stress.
I wanted to make sure no one had to suffer the way that I did and that everyone should be able to have access to a mentor. That's why I created National Mentoring Day. I took a problem and solved it. I encourage all my mentees to think about what they don't like in the world and consider how they could go about creating change; it's an empowering question.
What steps can people take to become good mentors?
It's a very delicate balance when you're mentoring someone, especially when it involves young people. Never judge the person or come across in a preaching way. Leave your ego at the door – it's not about you, it's all about them. You won't help them grow or develop their own skillset if you do things for them. Never say, "Well, if I were you, I would have done XYZ." That generates the wrong energy. Be a great listener and ask great questions to prompt them to come to their own decisions.
Why did you launch National Mentoring Day?
On a daily basis, there are hundreds of thousands of mentors who selflessly give their time and energy to mentoring. I wanted to recognise these individuals and bring attention to all the amazing mentoring initiatives across the world.
There wasn't a platform where each country could thank their mentors and nowhere where all the different mentoring communities could co-exist, whether it be enterprise, education, ex-forces or ex-offenders or youth mentoring. Organisations were working in isolation.
To advance mentoring, we need to work collaboratively. It's vital to share experiences, research and data. We provide an opportunity to unite everyone and a space to celebrate, educate, connect and share the progress that has been made.
You need a constant cycle of new mentors to keep up with the demand. That's why we encourage everyone to share their success stories in the lead up to the day. By doing this, we are inspiring and paving the way for future generations to really embrace mentoring. It is the biggest reward to me when I see all these mentoring initiatives large and small launching on National Mentoring Day.
How can people get involved in the annual day?
We encourage everyone to mentor on the day, whether it's just one hour or one day, do something to enrich someone's life. Organisations and individuals are asked to create their own mentoring event or activity on the day and to recognise and thank mentors internally or externally for the great work they do.
Anyone can join in the conversations using #NationalMentoringDay. Free resources are available on our website.
Please summarise your mentoring in three words.
Honest. Direct. Intuitive. I don't like odd numbers – Passionate!
Lastly, what is the one thing you want everyone to know about Chelsey Baker?
National Mentoring Day. I've made it my life's mission to make mentoring accessible to everyone, and National Mentoring Day will make this happen. Despite being told my ideas were 'too big,' I continued regardless; I never quit.

Have your say on #NationalMentoringDay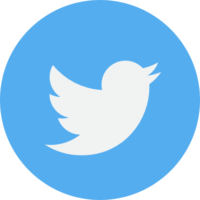 Twitter  – 

 Instagram  – 

 Facebook

Disclaimer: Richtopia is not an intermediary, broker/dealer, advisor, or exchange and does not provide services as such. The opinions about mentoring in this post are those of the interviewee and for informational purposes. Please conduct independent research when making decisions and do not rely on the views published on this page.