On yet another rainy London day, I decided, after half a year of researching, to release Richtopia's latest annual list of the 100 Most Influential British Entrepreneurs.
Having taken a deep breath and pressed the go-live button, it was pleasing to see the normal positive reaction to my carefully curated list of influencers.
Many of the participants appreciatively shared the 100 Most Influential British Entrepreneurs list across their social media accounts.
Reviewing the data and the viral impact of the list, one person, in particular, caught my attention.
Steven Bartlett, a young man who made it to #14 on the list at just 27 years old.
If you've never heard of Steven Bartlett, you're in for a treat as he is an inspiring character.
Steven is the CEO and co-founder of Social Chain, a social media company using its audience of over 80 million people, and 2 billion monthly video views, to build and scale what it calls "social media brands".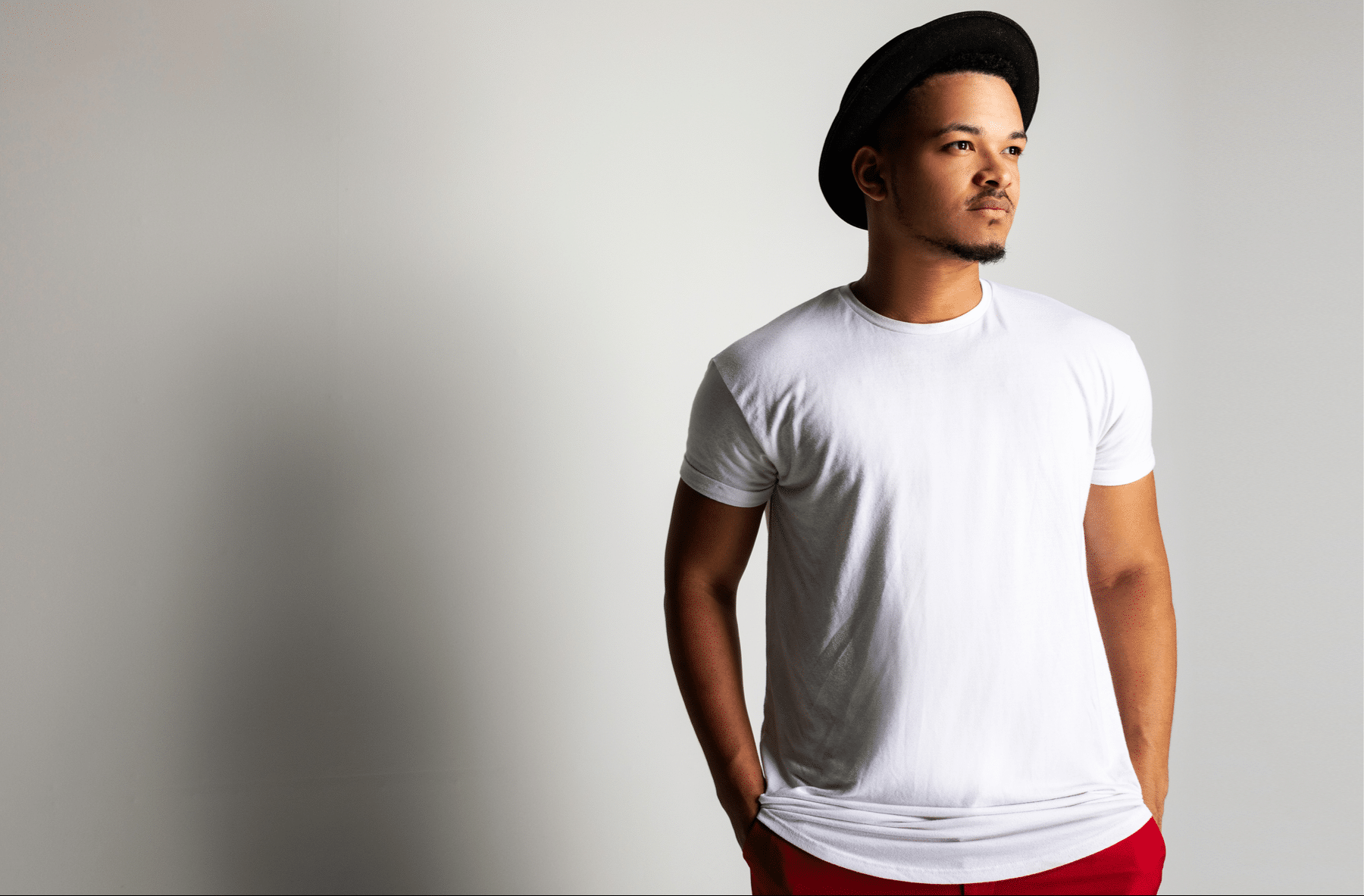 These are brands inspired by insights from its data team, scaled using its media reach and marketing capabilities and powered by its proprietary technology platform LINKS.
A completely reimagined approach to the traditional social publishing business model – one that focuses on owning the end-to-end process of producing, scaling and the logistical infrastructure of new brands.
Steven Bartlett is truly a superstar when it comes to social media marketing in the digital era. 
I've been following Steven Bartlett's progress for some years now. From filming him speak at growth-hacking events in 2015, to having conversations with him over social media about work and life.
Following our online conversations, I thought an interview with Steven Bartlett would be cool and hugely valuable to fellow Richtopians who would gain value from his insights, so I reached out to him with the idea, and he said "yes".
The interview follows:
1) Steve, you've got an exciting announcement you wanted to share, shall we start there?
Yes! I'm really excited to share with you that Social Chain is now a public company under the name (The Social Chain AG)!
This was the first step in us fulfilling our astronomical ambitions of creating the world's first integrated social media company, combing our media business, which is the world's most engaged social publisher (according to crowdtangle), with our own private label products.
We've seen tremendous success building our own' social media brands' since 2016, and with over 50 owned brands under our name and 170 million euros in annual revenue, we have a proven model and ambitious plans to turn social chain into a 'social unicorn' in the near future.
This unique integrated model is the future of the social publishing and social commerce industry, and Social Chain is paving the way. 
2) What does being an entrepreneur mean to you?
It means caring more about what you're building and the realisation of that dream, than the risk, cost and sacrifice of building it.
3) How do you define yourself with one word or expression?
Relentless.
4) How has your company Social Chain gone about being the driving force behind marketing campaigns that reached over 1 billion people? And what would you recommend to our readers for good marketing?
Care about making people feel something that matters to them.
The world is getting noisier and noisier which means emotion has become an even more valuable currency in media and marketing. It serves as an important way to cohere algorithms into spreading your message.
We've built proprietary tools at Social Chain that allow us to understand the sentiment, emotions and cultural topics that will make our audiences act, engage and ultimately purchase.
5) What's your top 3 success tips for people in business?
Focus.

Creativity and finance need to work together.

Disrupt yourself. 
6) Who would you say is an influential entrepreneur to you?
Georg Kofler, one of the world's most renowned media and commerce entrepreneurs. He just so happens to be our chairman and shareholder.
7) How do you set yourself apart from the competition?
I'm personally obsessed with people, customer experience, data storytelling and the future.
My obsession with the future, and what's next, has created a philosophy of disruption within our business which has enabled us to grow through change.
As well as this, I have a general attitude of questioning conventional answers across our core business functions, including company culture, innovation and our marketing practices – that has defined us.
8) What are some of your top achievements?
Building an industry leading, industry defining global company. Creating a happy place to work for hundreds of people, we're donating a million $ of money and resources over the next year to social causes; and then probably the combined positive impact myself and the business has had on total strangers that have found relief, guidance or inspiration in what we do.
It tends to be the case that the things I consider achievements relate to the impact we have had on others – whether that is our customers, clients, teams or the outside world.
9) Where do the biggest opportunities lie with the marketing ecosystem?
AI.

Direct to consumer marketing.

Chatbots/messenger.

Podcasting/audio.

Influencers.
10) If you could put a percentage on the satisfaction in your life from 0% to 100%, what would it be and why?
100%. I'm completely satisfied, content, happy and fulfilled. But at the same time, I live in a permanent state of dissatisfaction and feel uncomfortably inspired.
I want to push myself to achieve, create, build more and understand my true potential.
11) In retrospect, what lessons did you learn when trying to get your business off the ground and how did you overcome some of your biggest challenges?
The people that you surround yourself with are everything. 
I also learnt my value as a young entrepreneur – that takes time. 
I learnt the importance of creativity and innovation working in harmony with finance, not against or outside of it.
I learnt how to deal with chaos, crisis and total uncertainty. 
I learnt that fear is your friend and can act as a positive signal for what you are supposed to do and I learnt that hard times, impossible moments and dire circumstances aren't fatal.
12) What's the best piece of advice you ever received?
Those who think they can, and those who think they can't, are both usually right.
13) How does your organic marketing process work from initial planning to execution?
It's much more intuitive than people will admit. But data, trendspotting and cultural insights can define your marketing success.
I've spent 8 years producing content on social media, and marketing the world's more disruptive brands. 
I've worked with some of the biggest companies in the world and tiny fledgeling start-ups at the same time. 
And we've built and scaled over 50 owned brands.
I've created and experimented with thousands of ideas a month. I've done this for every hour of every day since social media was hot. 
The first-party data and insights we have access to at Social Chain make it incredibly easy to understand strategy, but creativity will forever remain a fairly instinctive and intuitive learnt endeavour.
14) Why do people need to pay attention to solving local, national, and global problems?
We must never forget that we live within a community. 
Our safety, security and prosperity isn't guaranteed by the resources we amass, it's guaranteed by the health and stability of the community around us. 
With this in mind, caring about others, and global issues is one of the most selfless things you can do.
15) What books do you recommend your business associates to read?
Lost Connections – Johann Hari

The Slight Edge – Jeff Olson

Start With Why – Simon Sinek

The Intelligent Investor – Benjamin Graham

Shoe Dog – Phil Knight
16) What are some of your aims for the next ten years?
My 10-year aims are to build the world's most successful social media company. 
We're public now, next year we'll do an uplisting to the Frankfurt Prime Standard or the NASDAQ, and we'll do a significant IPO. 
On a personal level, all my goals are about balance – getting closer to the things that really matter. Family, friends, meaningful relationships and philanthropy.
To learn more about Steve Bartlett, you can follow him on Twitter @SteveBartlettSC and check our top 100 list of entrepreneurs to find other inspirational entrepreneurs!