Some people have difficult childhoods and never manage to get over it – and some people shine in spite of their troubles. Businesswoman Twyla Garrett falls into the second category. Her story shows that hardships can inspire us to do more than we ever thought we could.
Twyla was born in Cleveland, Ohio. As a child, she lived in a troubled home where she experienced sexual, verbal and psychological abuse. At the age of 14, she was separated from her mother and siblings. She went to live with her father, who raised her on his own.
In spite of the upheaval in her life, Twyla was a good student. She graduated from John Marshall High School. After getting her BA from Ursuline College and her MA from the University of Phoenix, she attended the Executive Management Program at the Dartmouth University Tuck Business School.
From an early age, Twyla had an entrepreneurial spirit. She started her first business, a home-based catering company, in 1995. She later worked for the federal government, but she always knew she wanted to be a business leader. She wanted to create her own success and give back to her community.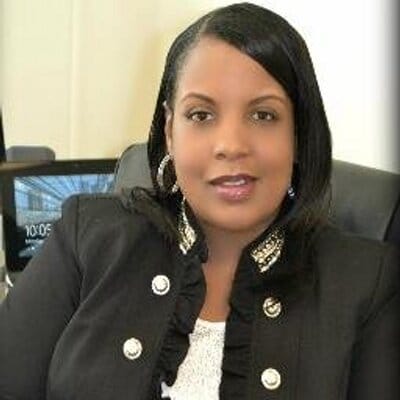 In 2000, she started a management consulting firm, Investment Management Enterprises (IME.) IME provides consulting services to various governmental departments, including the Department of Homeland Security and the Federal Emergency Management Agency (FEMA).
Twyla didn't stop there. She opened her first nightclub, Club Escape, in Richmond, Virginia in 2003. At Club Escape, Twyla provided at-risk teens the opportunity to learn about the restaurant business first-hand.
Twyla's determination to give back to the community drove her to do more. She single-handedly raised the money to open a $1.5 million entertainment center in her hometown of Cleveland. The center exemplifies Twyla's commitment to service by offering employment to Cleveland's homeless population and supporting the local artistic community.
During her speech at Winning the Battles in your Mind Black Tie Gala on June 27, 2015, Twyla received a standing ovation as she moved everyone including me as she told her story. Aretha Cleveland, the founder, has done an incredible job putting that event together as she raises money for children with sickle-cell anemia. Mrs. Kathy Patterson-Taylor, Ms. Gale Williams, and I (Boss Lady Mae) from Boss Ladies on the Move were all honored to support this event that allowed us to connect with this phenomenal woman leader. We are looking forward to collaborating with Twyla, who will be a great inspiration to all the Boss Ladies in our group. Her success gives Twyla the ability to tell her story in an effort to inspire others to overcome their difficulties. She is a published author who travels the country speaking about business and entrepreneurship. She even spoke at the White House in 2012. Twyla's success shows us that hardships don't have to hold us back!