Laura Huang is a world-renowned academician who specialises in business administration, so an interview with her was always going to feel otherworldly.
Not only has she inspired thousands of people with her thought-leadership, including me. She has also been at the forefront of consulting multinational corporations, including Google, Blackrock, and Uber with an emphasis on socially responsible business.
From her humble beginnings as a second-generation Taiwanese immigrant in the USA. Professor Huang has gone to facilitate high-level education at UC Irvine, INSEAD, Duke University, and Harvard Business School.
Professor Huang is unmistakably leading the way when it comes to the research and development of modern-day business and entrepreneurship.
The Wall Street Journal, The Financial Times, and Forbes have published her research, along with numerous other global media companies. She has also had the privilege of meeting global movers-and-shakers, including Elon Musk.
Principle 1: Hard work should speak for itself. (But it doesn't)." – Laura Huang
Laura Huang (Full Interview)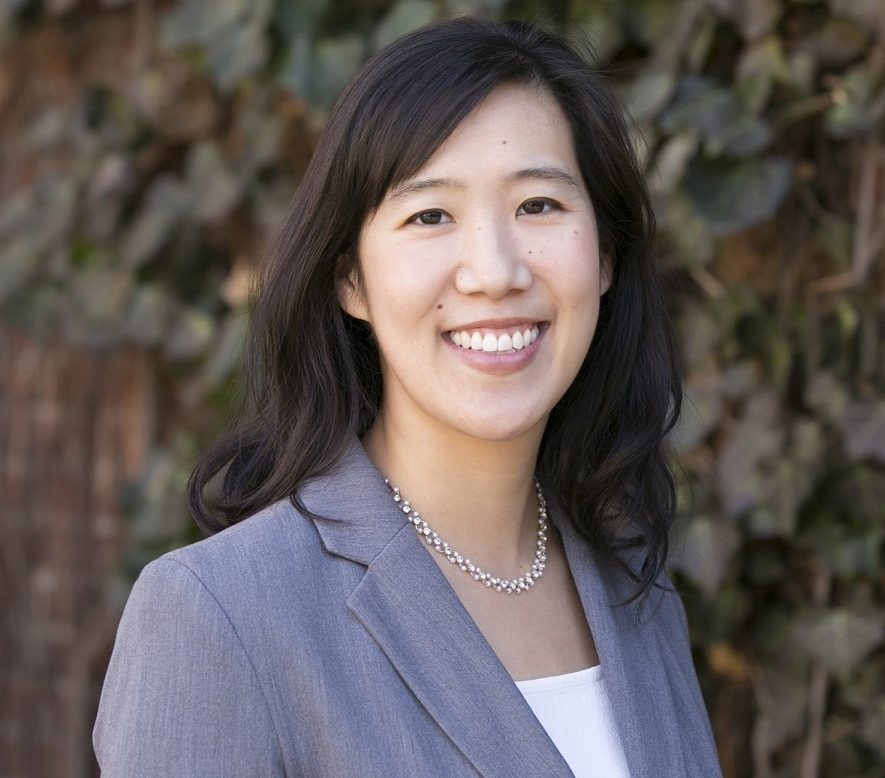 * * *
Let's begin with your story. One thing that remained with me from your book was how humble you are and how the experiences gained from your parents have kept you on a solid footing. What is it from these experiences that have most helped make you the woman you are today?
I think that a lot of immigrants and first-generation Americans would agree with me, but just seeing my parents struggle, meet ceaseless challenges, and put on a brave and resilient attitude has hugely impacted me and my mentality on life.
I would not be where I am today without having seen what they've had to do. And not just what they've done right, but also what they've done wrong. There's a lot of beauty in also embracing what they have done wrong.
In your book 'Edge', you define the gap between 'what people know' and 'what people think they know' as 'trouble'. Could you please elaborate on this concept?
A lot of danger and mishaps lie in this gap between real and misplaced competencies. It serves no one – neither ourselves nor our peers or acquaintances – for us to exaggerate what we think we know.
Aligning what we think we know and what we truly know is something that allows us to show that we're closely in tune and self-aware of our strengths and weaknesses. That's what allows us to relate with others and deliver value in truly meaningful ways.
Having the privilege of receiving an advanced copy of your book before the release date, I could say it has been insightful. I have already applied your principles on having an edge and gained success in real life. What prompted you to write the book?
Thank you so much. I really appreciate that you took the time to read it and that you enjoyed it.
I didn't actually intend to write this book until a lot of it was 'already written', so to speak. I had been doing research for almost a decade on inequality, bias, and disadvantage – and how so much of why people are underestimated and disadvantaged stems from subtle perceptions, signals, and attributions that people make about others.
At some point, I was so disheartened by what I was finding that I wanted to study the flip-side of it – how people could inoculate and prevent against these things.
We know that structurally things need to change. But we also can't wait around for those things to change… we also need to empower ourselves to create that change we wish to see.
So I started writing about a few things… the first, that some people naturally have an advantage, and other people have to create one for themselves.
The second, that we're taught from a very young age that success is about hard work. And hard work is critical, but is hard work alone enough? How often does hard work leave us frustrated?
And the third, that this is because it's often about the signals, perceptions, stereotypes of others. But we can flip stereotypes and obstacles in our favor. We can find and create our own edge.
That's the message that I wanted to get out to the world. That you can make your own privilege – you can find and create your own edge.
You recently had a private meeting with Elon Musk, who in his own right has been taking game-changing steps to boost the world's economy and capitalism in sustainable ways lately. What unique story could you share about this experience?
You'll have to read the book to hear about this story! Just kidding.
I think that in addition to the "initial rejection" story I have with Elon Musk, I was just struck by how worldly he is, and how the struggles he has been through have also defined him. He has an amazingly quick, sharp sense of humor – you almost miss it if you blink.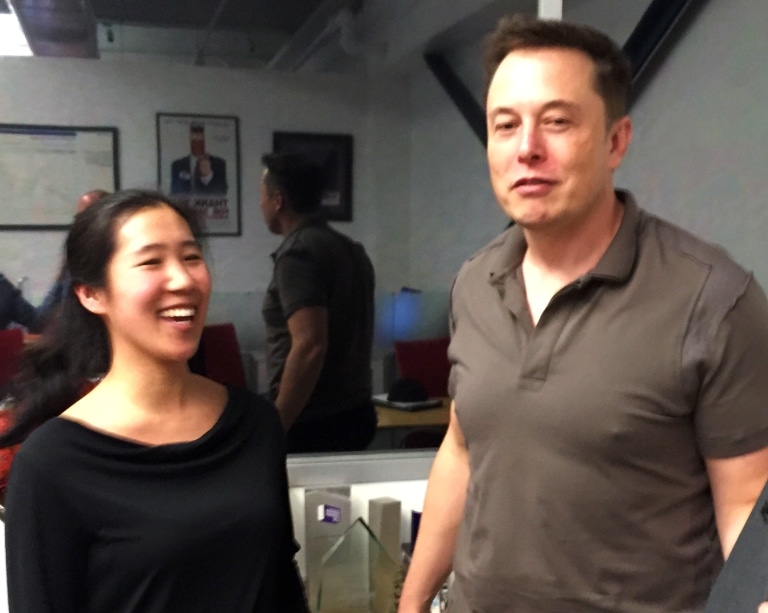 Time after time, place after place, I've seen well-deserving, hardworking, and truly intelligent people get the short end of the stick – and people might be surprised to know that he falls into this category too.
I love how you used your principle of 'delighting' on Musk too. What made you want to reach out to him in the first place? And what advice would you give to others who want to network on that level?
Well, a potential meeting with Elon Musk is just not something you turn down.
A close friend and collaborator of mine and I were doing research on the private space industry. This friend of mine got a meeting scheduled and generously invited me along.
So, to be honest, the meeting's origination was in no credit to me.
As for the meeting itself, however, there is huge value in being prepared, but not rigidly over-prepared.
I think most peoples' automatic reaction to landing a meeting with someone of such prominence is to over-prepare. But that prevents the kind of natural conversation and opportunities to delight that truly help you make a connection with someone.
I'd advise people who are networking to prepare but also prepare in a way that you can engage in a free-flowing conversation.
Having read your book, I could tell right instantly that being an active mother is a prime concern. Why do people need to pay attention to having a balance between spending quality time with loved ones and solving global problems?
One provides the motivation for the other, and vice versa. I want to help address inequality and disadvantage in the world because I want to give my loved ones a better world to live in. And the work that I do to help solve some of these issues makes me want to be an even more compassionate, grateful person who passes these things onto my loved ones.
Sometimes it seems like it's a zero-sum game – providing for others takes you away from providing for yourself and your loved ones. But it's really not the case at all.
The more I provide for others and help secure a better future for everyone, the more I'm making things better for everyone… including those that I'm closest to.
Who would you say are the five entrepreneurs who inspire you the most, and why?
Arlan Hamilton – She's the essence of what I write about in my book. She really has turned adversity into advantage.
Gary Vaynerchuk – He's all business, and yet all heart. He can dish out, but he can also take it.
Chieh Huang – No relation to me, but I wish he was related to me. He's a builder and has built something real in his company, Boxed, from both the people side, as well as the product/service side.
Andrew Chau and Bin Chen – They are thoughtful and honest and care about making a difference. And they have an amazing way of "getting things done," in a way that I'm still learning.
From your days teaching maths to school kids in disadvantaged communities to being a professor at Harvard Business School. Can you tell us what you enjoy the most about being a woman in education?
Teaching is an incredible vocation. I think being able to pass on the belief to my students, no matter who they are, that they can defy and undo expectations – of their peers and of society.
Please summarise your life in three words.
Courage, Curiosity, and Compassion.
Last, what is the one thing you want everyone to know about Laura Huang?
Out of those three – courage, curiosity, and compassion – I think Courage and Curiosity are probably the toughest to sustain, but Compassion is big in my book. It is probably the most important thing I look for in the people I surround myself with.
True compassion, because without compassion you can be someone very, very successful, but someone very, very ruthless. I think we have more than enough ruthless out there, and we need much more humility and sincerity.
* * *