Alice Korngold is the President and CEO of Korngold Consulting LLC where she provides expert advice on strategy to multi-national corporations on sustainability, advancing corporate-nonprofit partnerships, and placing hundreds of top senior executives on NGO/nonprofit boards.
In addition to her 12+ years of experience in consulting Fortune 100 companies, Korngold has also lectured as a guest at the graduate business schools of Oxford, Harvard, Colombia, and NYU, and is a spokeswoman at nation-state and international assemblies.
Korngold is the author of two books: A Better World, Inc.: How Companies "Profit by Solving Global Problems…Where Governments Cannot" (Palgrave Macmillan, 2014) and "Leveraging Good Will: Strengthening Nonprofits by Engaging Businesses" (Jossey-Bass, a Wiley Imprint, 2005).
Drawing on twenty years of consulting experience, Alice Korngold offers an array of concrete examples in which large corporations have worked to find and implement solutions to social, environmental, and economic challenges. A Better World, Inc. will find a place on the bookshelves of human rights activists and business strategists alike, helping to bring these once divided worlds together. – Ann-Marie Slaughter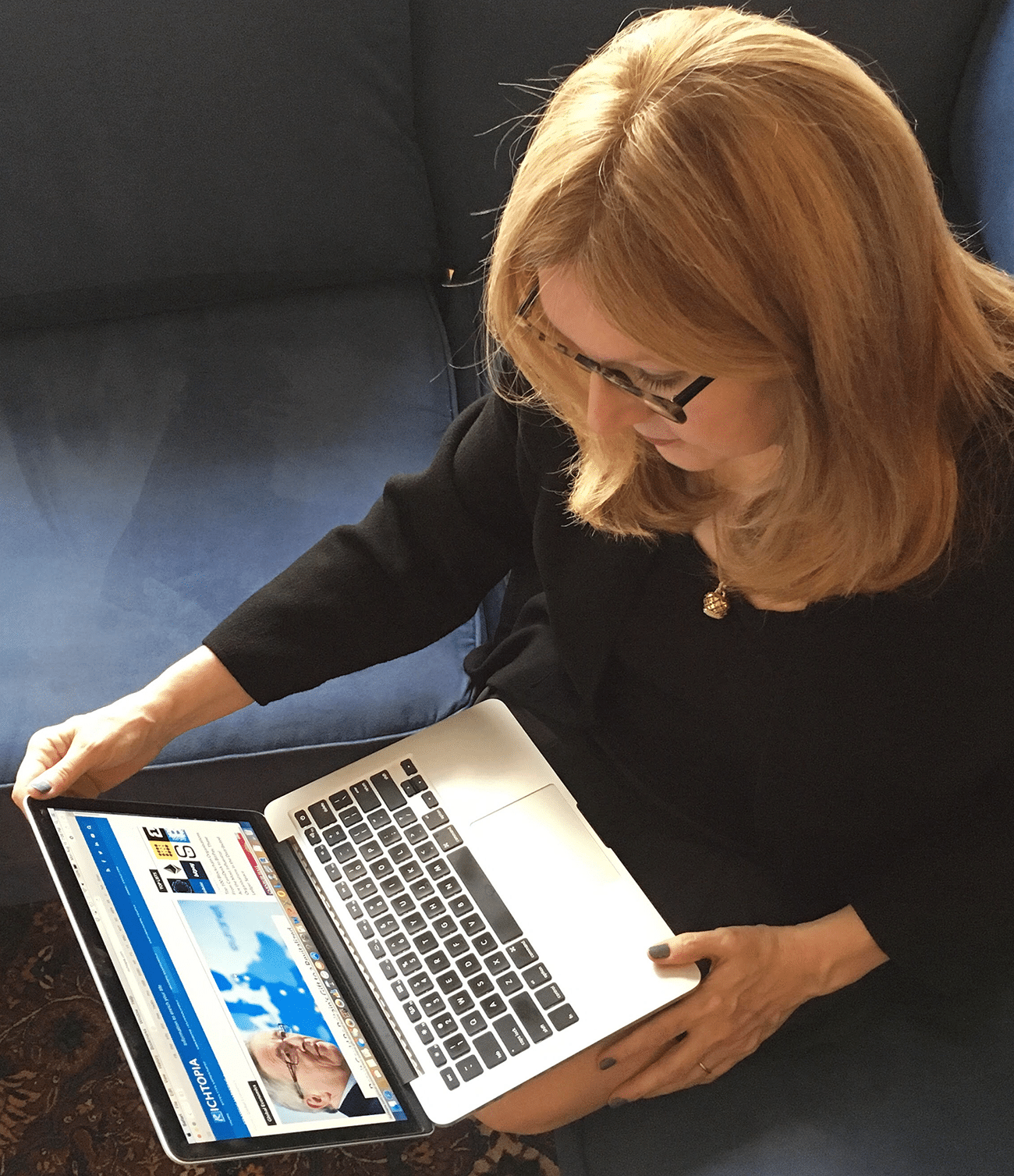 1) What does being an author and consultant mean to you?
I spent the first 20 years of my career as a social entrepreneur, building financially self-sustaining nonprofits to engage both businesses and nonprofits in finding solutions to community and global challenges.
Writing and consulting were always vital elements of my work.
During the past 12 years, I've been exclusively writing and consulting—advising companies and nonprofit boards full-time.
The social entrepreneurship and consulting have informed and inspired my writing.
I wrote each of my books, for example, when I had new approaches to share with people seeking to develop as leaders and advance innovative solutions to community and global problems.
My writing, in turn, has enriched my consulting, because in writing a book, I do extensive research and synthesize my findings into actionable and useful recommendations.
2) Please summarise your life in 3 words.
Family, Learning, Service
3) What kind of culture have you established in your company? How did you establish it, and why?
The social enterprises I've built and run, beginning in the early 1980s, always had these fundamentals: highly mission-oriented; financially self-sustaining; iterative planning based on outcome measurement and stakeholder engagement; continuous learning environments; intensely productive; and fun.
Additionally, my work has always had this mission: Developing leaders and fostering partnerships for businesses and nonprofits to advance innovative solutions for community and global problems.
4) Why do people need to pay attention to solving global problems?
For me, this was the way to devote my life: to help build a better world for our children and grandchildren by finding innovative solutions for social, economic, and environmental problems.
What I've learned, however, is that global problem-solving is not strictly the domain of nonprofits or governments. That international companies, in fact, have the vast resources, global footprint, and financial/market incentives to solve the world's challenges; they do it best when they partner with nonprofits, and society must hold companies accountable.
5) What business do you admire the most (apart from yours)?
Based on my research, I'd say that Unilever, led by Paul Polman, is the role model for companies seeking to reduce costs, mitigate risks, and grow value/profits by finding innovative solutions to global problems.
As I show in my book, "A Better World, Inc.", and later writings as well, Unilever is effective for three reasons:
1. The board supports Paul Polman's innovation and sustainability strategy.
2. The company partners with NGOs for their expertise, access, and credibility.
3. The company is effective in engaging stakeholders.
An honour for @Unilever. Thanks for all you are doing @alicekorngold https://t.co/v3eMFj48VR

— Paul Polman (@PaulPolman) 21 August 2016

But aside from multi-national corporations, there is an abundance of smaller companies that are admirable for these qualities as well.
Companies win when they determine how they can add unique value to the global marketplace, and do so in a way that improves people's lives.
6) If you could spend a day hanging out with three people from history who passed-away for advice, who would they be and why?
I) Harriet Tubman, 1822-1913.
Born a slave in Maryland, she escaped to Philadelphia in 1849.
Then she turned around to rescue her family and guide dozens of other slaves to freedom.
She helped newly freed slaves find jobs.
She was a spy for the Union Army during the Civil War. And she was active as a suffragette.
II) Jane Adams, 1860-1935.
Born in Illinois, she established our nation's first settlement houses, where people from diverse backgrounds lived together to help alleviate poverty, welcome immigrants, and provided valuable community services, including daycare, education, and healthcare.
She was active as a suffragette.
III) Nelson Mandela, 1918-2013.
Born in South Africa, Nelson Mandela became President of South Africa, 1994-1999, after serving 27 years in prison for his leadership in the fight against Apartheid.
As President, Mandela facilitated the transition from apartheid minority rule to a multicultural democracy.
Mandela devoted the remainder of his life to peace, justice, and philanthropy. He continued to believe in a positive future and the best impulses of humankind even though he personally and his people endured great suffering and oppression.
All three fought unimaginable struggles for human rights, often putting that mission above their personal security and comforts. I want to ask and understand:
1. What experiences in their formative years helped them to become who they were…to give them such deep devotion to the mission?
2. To what extent might they ever have had or achieved peace of mind, and if so, what was the source?
3. What they would do differently if anything?
7) How does your authorship process work from initial planning to publishing and marketing?
The original idea is inspired by my work in developing leaders from businesses and nonprofits to find innovative solutions to community and global challenges.
I feel compelled to write when I have something new to say to help people learn from the examples of others.
In each case, I secured a publisher based on a proposal, and before I began writing. (The first time on my own; the second time with an agent.)
Developing, creating, and writing each book was a deeply intense, creative, and joyful immersion—a learning experience like no other.
In the last week of writing the second book, A Better World, Inc., I had an aha! moment that emerged from my research, and that surprised me entirely; it was an exciting moment.
Social media, including blogging and tweeting, has been very important in getting the word out about my books, as well as mutual learning.
8) If you could put a percentage on the satisfaction in your life from 0% to 100%, what would it be? And why?
100%. I feel very blessed.
9) What book do you ask everyone in your team to read?
Two recent books that have been particularly important to me: "Between the World and Me", by Ta-Nehisi Coates, and "Homegoing", by Yaa Gyasi.

And of course, my books! "A Better World, Inc.: How Companies Profit by Solving Global Problems" and "Leveraging Good Will: Strengthening Nonprofits by Engaging Businesses".
10) How have you gone about having your books published by such notable publishers and become a contributor on mainstream outlets such as Fast Company and

Huffington Post

? And what tips would you give to our readers to do the same?
I imagine and hope that I've been published because I've had something to say that's useful to people.
My tips:
1. Be clear in what you say: How will what you're saying/writing be useful to people in improving their lives and the lives of others?
2. Be supportive of your colleagues.
3. Mentor, sponsor, and help young people.
4. Engage in social media, because it's a fantastic learning experience for the curious, social, and collegial.
11) How much sleep do you need?
Let's just say that I get a bit more sleep now that my children are grown. But I love working late into the night.
12) What advice would you give to new entrepreneurs?
Figure out what's not working in your community or the world, using your own thinking and by talking to others; imagine a better vision of what's possible, and then apply your unique abilities and perspectives to find innovative solutions to achieve the vision.
13) What are some of your aims for the next five years?
Continue learning; and always find new ways to work with businesses and nonprofits to help solve community and global problems—social, economic, and environmental.