The stories of four ex-offenders who went from a life of crime to value-adding citizens.
Having a criminal record can hamper your attempts to find employment.
Statistics shared by the Prison Policy Initiative indicate that over 27% of former convicts are unemployed.
Candidates who have felonies on their records are 50% less likely to be hired than those without records, and on average, people who have spent time in prison earn up to 40% less.
These statistics make for difficult reading if you're trying to find a job after serving time, and this is why many people who have spent time in jail choose to try to forge a career as an entrepreneur.
Far from letting their sentences dim their future prospects, the people featured in this article have used their experiences to establish successful businesses and create a much brighter and more prosperous future.
There are many examples of convicts who have pursued careers as entrepreneurs.
Establishing a business is sometimes easier than trying to get a job, and some people who have spent time in jail can use newly acquired skills and ideas that have come to them during their sentence to catalyze the process of building a new company.
Here are four fascinating case studies that show that convicts can be incredibly successful entrepreneurs when they have the right mindset for success after leaving prison.
Use the knowledge you gain in prison to start your business
Coss Marte is one of the best examples of using your personal experiences to create a better future, not just for you, but for others who have been in a similar situation.
Marte got arrested for running drug crimes and imprisoned in New York.
During a four-year stretch, he worked out frequently, and by the time he left prison, he had lost 70 lbs. and gained an appreciation for health and fitness.
When Marte was released, he set about establishing a fitness empire, which focused on prison-style exercises and classes that were accessible to a broad spectrum of users.
Workouts rely on the individual's body weight, rather than equipment, and the key is to keep things simple.
Coss Marte's ConBody brand was not born solely to encourage people to get fit.
It's also about connecting with former convicts and bridging gaps between them and young professionals.
Today, the company works with over 400 clients every week, and it is estimated that ConBody has around 20,000 customers in total.
The ideas for the workouts and the ethos of the brand stem from Marte's time in jail and show that anyone can make it if they're passionate about the product and there's a desire to use it to benefit others.
Solve problems for other inmates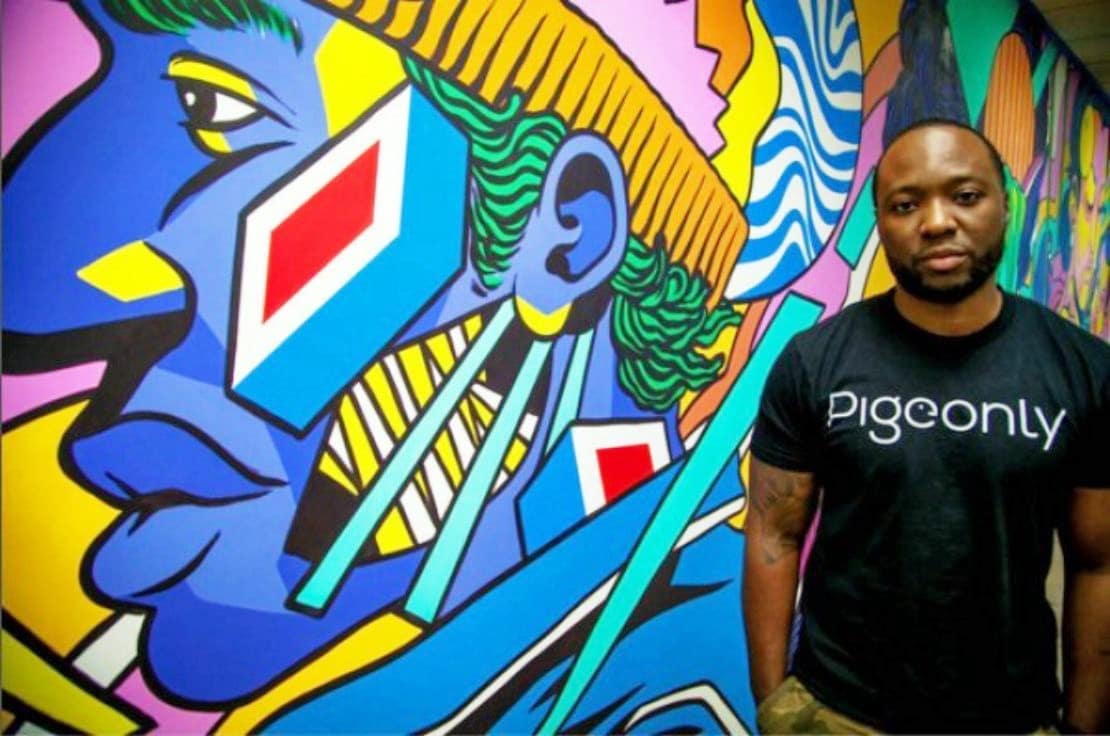 Entrepreneurs are best known for solving real-world problems.
Having served time for drug offenses, Frederick Hutson decided to use his experiences in prison to help other inmates and their families.
Pigeonly is an interactive service, which enables families and friends to find incarcerated relatives and keep in touch from their computer, phone, or tablet.
As technology has advanced, Pigeonly has adapted and modernized, enabling users to take advantage of new features, including sharing photos via the app.
The Pigeonly app has subscribers in 88 countries and is currently the largest independent inmate service provider.
Hutson labeled himself as a budding entrepreneur at an early age, but unfortunately, his desire to get ahead led him down the wrong path.
Having served his sentence, he set about getting back on the straight and narrow, setting up a service he knew would make a positive difference.
The idea behind Pigeonly was to provide an easy, affordable means to connect with inmates that reduced financial pressures and provided greater flexibility.
Take advantage of programs while inside
Cedric Hornbuckle started his entrepreneurial journey while serving time for drug charges.
A graduate of the Prison Entrepreneurship Program, Hornbuckle established his own company, Moved by Love, in 2008.
As well as making a success of his business, Hornbuckle was also heavily involved in mentoring inmates involved in the Prison Entrepreneurship Program and in offering former convicts roles at his company after release.
In 2014, Hornbuckle was named Houston Employer of the Year.
Hornbuckle took an interest in business long before he started his own company, but admitted that the ways he made money were illegal.
The program he undertook while in prison inspired him not only to launch his own venture, but also to help others who have the talent and the drive, but not the platform or the opportunities.
Take ownership of both the good and the bad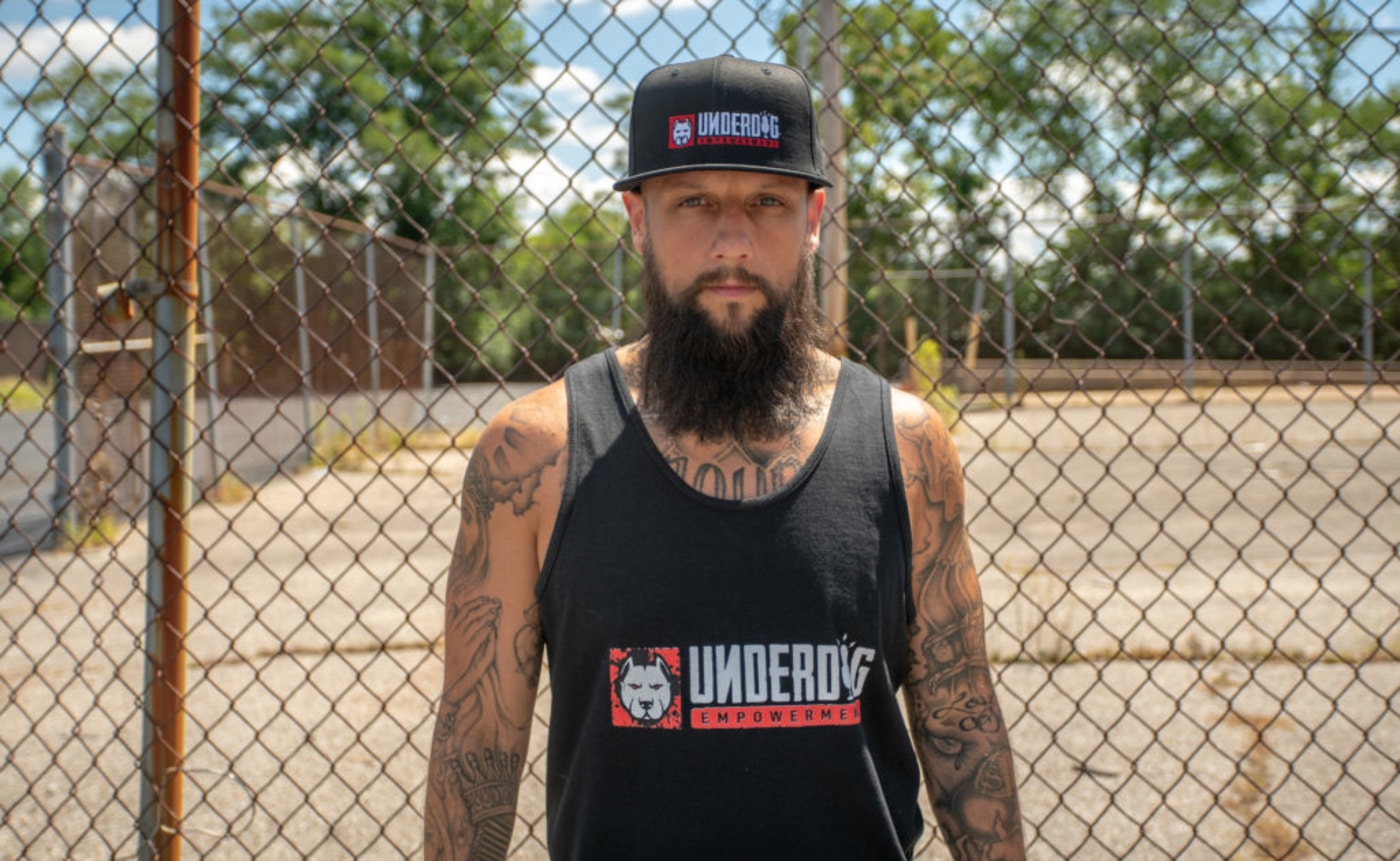 Zachary Babcock served over five years in prison at 19 for first-degree burglary, two counts of stealing over $500, assault on a law enforcement officer, stealing a motor vehicle, and escape from custody.
His advice for others who find themselves in a similar situation is to take complete ownership of EVERYTHING and never allow yourself to have been a victim.
Everything wrong is your fault. Everything right is your fault.
Taking ownership gives you the power to choose how you respond to what life throws at you next.
If you don't own both the good and the bad, you won't be ready to take on your next challenge.
Instead, you will find yourself making more excuses.
In his business, he helps entrepreneurs rank their podcast on Apple, interview celebrities, grow by one thousand or more downloads every month, and generate income directly from their podcast.
He came up with his business idea after having the same success with his own podcast, Underdog Empowerment.
The statistics related to finding employment when you have a checkered past are grim, but there is hope for those who want to create a bright future after prison.
There are multiple examples of convicts who have set up and managed hugely successful enterprises.
The four individuals featured in this article demonstrate that anything is possible with hard work, dedication, and entrepreneurial flair.