Melinda Gates is best known as the wife of Microsoft founder, Bill Gates.
However, her lasting legacy will be her demonstration of incredible philanthropy work across the world.
The love she developed for computers and interactive media began at an early age.
She earned a bachelor's degree in computer science from Duke University in 1986. She followed it up with a master's in business administration the next year from Duke University's Fuqua School of Business.
Melinda began her career at Microsoft Corporation in 1987.
Some of her most significant accomplishments are the budget travel planning website Expedia, interactive multimedia encyclopedia Encarta, and the interactive movie guide Cinemania.
She first met Bill at a PC trade show in Manhattan in 1987 and began dating.
In 1994, they were married and had their first child two years later.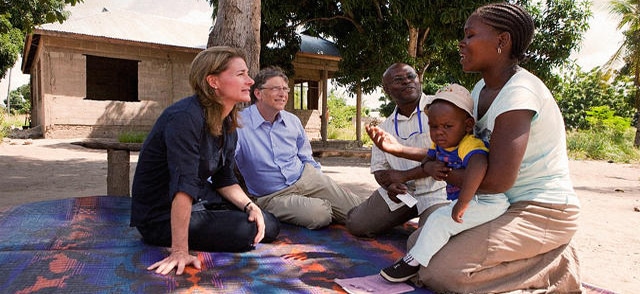 She became the co-chair of the Bill & Melinda Gates Foundation after it was established in 1999.
If you have ever enjoyed using a computer at a public library, it has been primarily due to the efforts of Melinda Gates.
She feels every person must have equal access to the internet and the research capabilities that improve learning.
She ultimately expanded the vision of the foundation to include addressing the prevalence of global poverty and health concerns.
Her honorable goals caught the attention of the wealthy investor Warren Buffett. He donated an astounding 30 billion dollars to the foundation in 2006.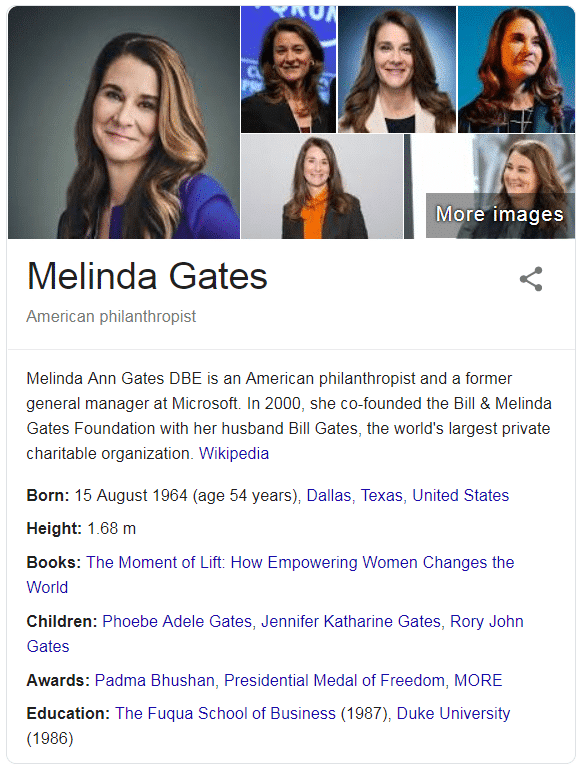 Source: Google
Melinda Gates was extremely instrumental in expanding the focus of the foundation in 2011 to include global health, education, access to digital media at libraries, and supporting at-risk families in the Washington/Oregon state area.
The foundation has been involved in developing prevention, vaccines, and treatments for illnesses like malaria, tuberculosis, and HIV/AIDS.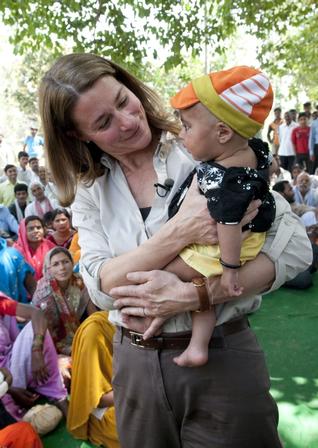 Melinda donated a staggering 560 million dollars in 2012 to improve access and availability of contraceptive products to women of third-world nations.
She made the list of Forbes Top 100 Powerful Women in 2013 and 2014 and was able to speak at the 2014 event in a room full of powerful women CEO's, executives, and business owners.
Melinda stressed that improving the lives of girls and women worldwide, "it's not enough to just talk about women and girls."
Also, during her speech, Melinda emphasized the need for everyone to be willing to use their voice, money, and networks to make a difference.
She said, "we have to be willing to stand up and say, 'I'm willing to fund some of these things.'"
Melinda Gates recently released the annual letter composed with her husband titled "Our Big Bet for the Future."
It gives an insight into ways she will be using her power, influence, and funding to change the current state of global poverty.
The plan is to diversify agriculture in areas that are desperately struggling with hunger and acute malnutrition.
This action was followed closely on the heels of a 50 million dollar donation to fight the Ebola outbreak that devastated the continent of Africa in 2014.
Melinda Gates continues to be an influential role model providing access to life-preserving and changing services.
Bill & Melinda Gates Foundation (Overview of Grants)