Discover how social entrepreneurship works and why it is important: 
Social entrepreneurs are visionary individuals with creative solutions for solving some of the world's most perplexing social problems.
These people have the ability to identify the problem, develop a way to change the system, and disseminate the ideas so that entire societies work together to raise themselves above crisis.
Social entrepreneurs are ambitious, driven, resourceful, and results-oriented.
Social entrepreneurship is the art of creating a socially responsible business that aims to generate profit, while solving social and environmental problems.
Social entrepreneurs start and run social enterprises – commercial businesses that often come with a "triple bottom line" mandate.
The triple bottom line refers to people, profits, and the planet.
TBL implies that businesses can and ought to be run in a financially, socially, and environmentally responsible way.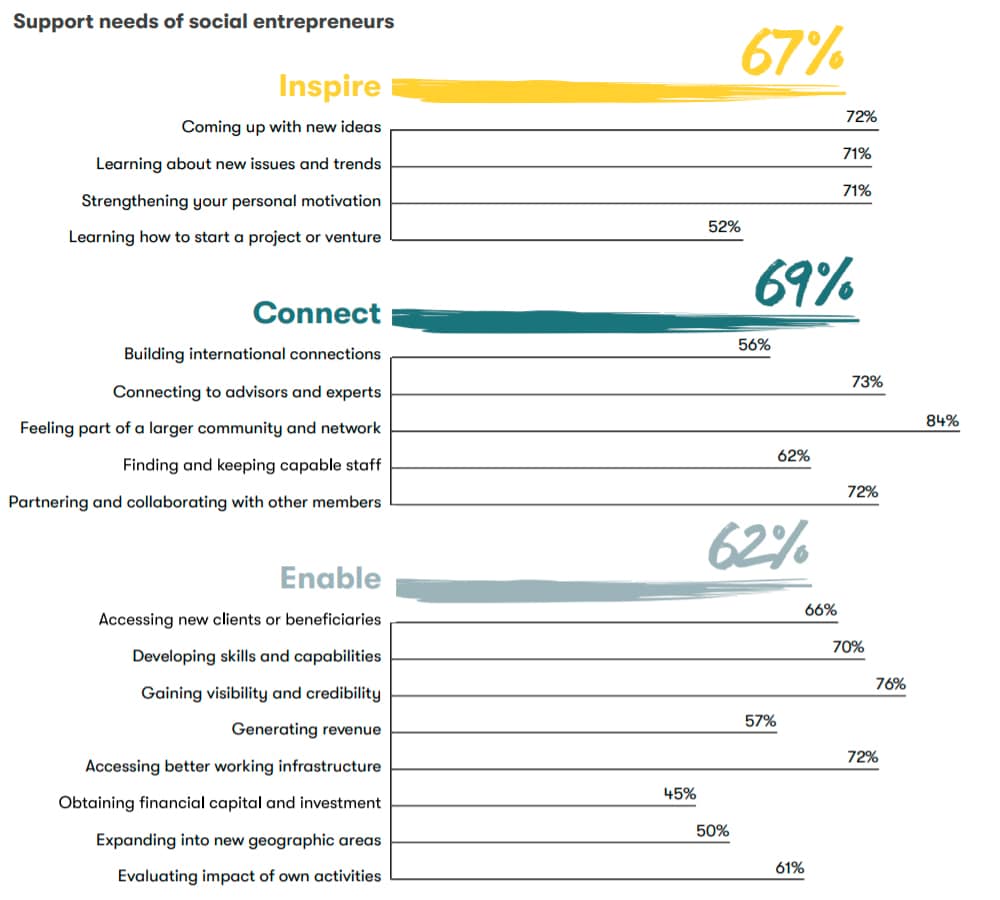 (Source: Impact Hub)
According to CorpWatch, "Of the 100 largest economies in the world, 51 are businesses; the other 49 are countries. This is why triple bottom line concepts are so important – it's not just about commerce, it's about civilization."
What is the difference between a social enterprise and a nonprofit?
Social enterprises are often confused with nonprofit organisations and non-governmental organisations (NGOs).
The main difference between a nonprofit and social enterprise is the revenue model. Although some charities and non-profits could also be social enterprises.
Nonprofits rely primarily on charitable contributions, public funding and foundation grants to support their programmes and cover their administrative overhead.
If, due to a bad economy; donations, grants, and public sector subsidies dried up, the non-profit would have to shut down.
Very few nonprofits have created robust earned income streams, though there is an increasing trend to do so.
A social enterprise is designed to operate like a for-profit business.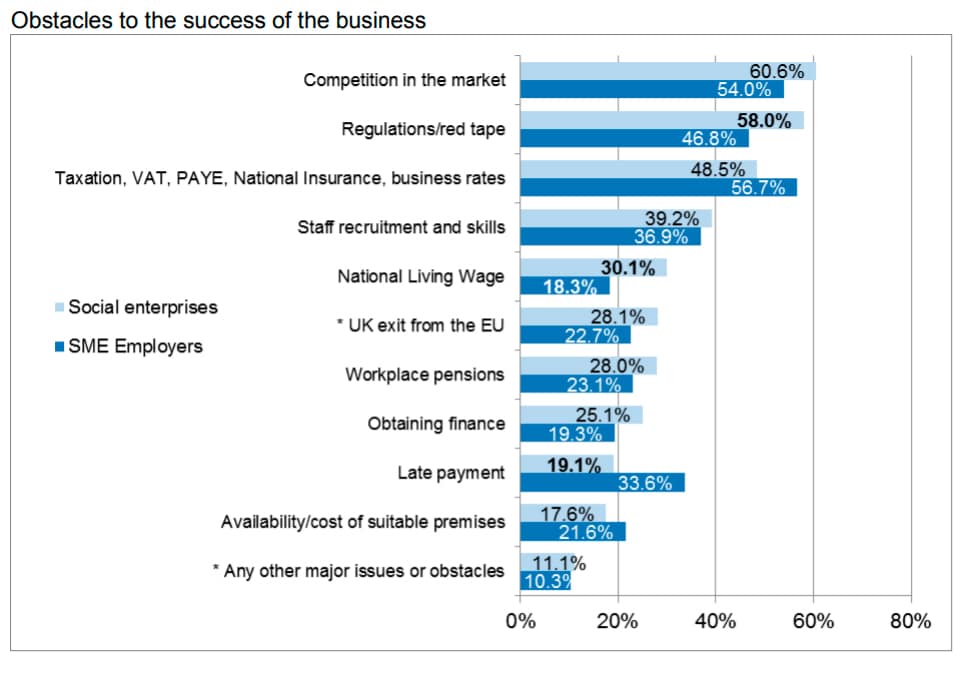 (Source: GOV.UK)
In terms of a business model, social enterprises are the most comparable to Harvard professor Michael E. Porter's concept of Creating Shared Value (CSV).
Social enterprises rely primarily on their earned income stream, and like any other company, if needed, it takes loans, invites capital investments, forms partnerships etc. to expand its business activities.
A nonprofit's sole aim is to create social value whereas the aim of a social enterprise is two or three-fold: financial, social, and environmental sustainability.
15 organisations, networks, and resources for social entrepreneurs
Several organisations are heralding the cause of social entrepreneurship, providing social enterprise grants and loans, or supporting social innovators through business incubation services, professional networking, information and advice.
Some of these social enterprise organisations include:
Through organisations like these, courageous and inventive individuals are working to profoundly improve the world by encouraging environmental sustainability and societal equality.
Profiles of social entrepreneurs
Many causes have been advanced through these individuals and organisations.
Take for instance Renata Arantes Villella and her organisation Flor Amarela. Working with Ashoka in Brazil, Flor Amarela works with hospitals to test newborns for developmental disabilities to ensure prompt treatment. They also offer students with disabilities the support they need to get a quality education.
In Guatemala, the Centro Explorativo assists locals by fixing their computers and teaching them English as a way of helping them give more to their communities.
And through an organisation called CodeToInspire, founded by Fereshteh Forough, girls in Afghanistan learn how to code in a coding school built especially for them.
There are also billionaire philanthropists and celebrity entrepreneurs who occasionally create new social-enterprises or support social entrepreneurs, to tackle social or environmental problems, including Bill Gates, Richard Branson, Elon Musk, and Jeff Bezos to name a few.
Want to be a social entrepreneur?
Anyone can be a social entrepreneur if their passion is to enact change to shift our culture from one of inequality to one of sustainability and justice.
Working with social entrepreneurship organisations, you too can seize opportunities others miss by providing innovative and life-altering solutions that will transform society for the better.
If your mind is overflowing with sustainable, actionable solutions for common social problems and you've got a passion for making a big difference in the world, you may just be a social entrepreneur in the making.
With growing challenges such as extreme poverty, environmental sustainability, educational deficits in developing countries, and the spread of viral diseases, the world needs people with the ideas and the drive to fundamentally shift society as we know it.
Richtopia is also a social enterprise, with an emphasis on knowledge and human improvement through quality education and journalism, and an objective to accelerate the UNDP's 17 Sustainable Development Goals.