Jim Tisch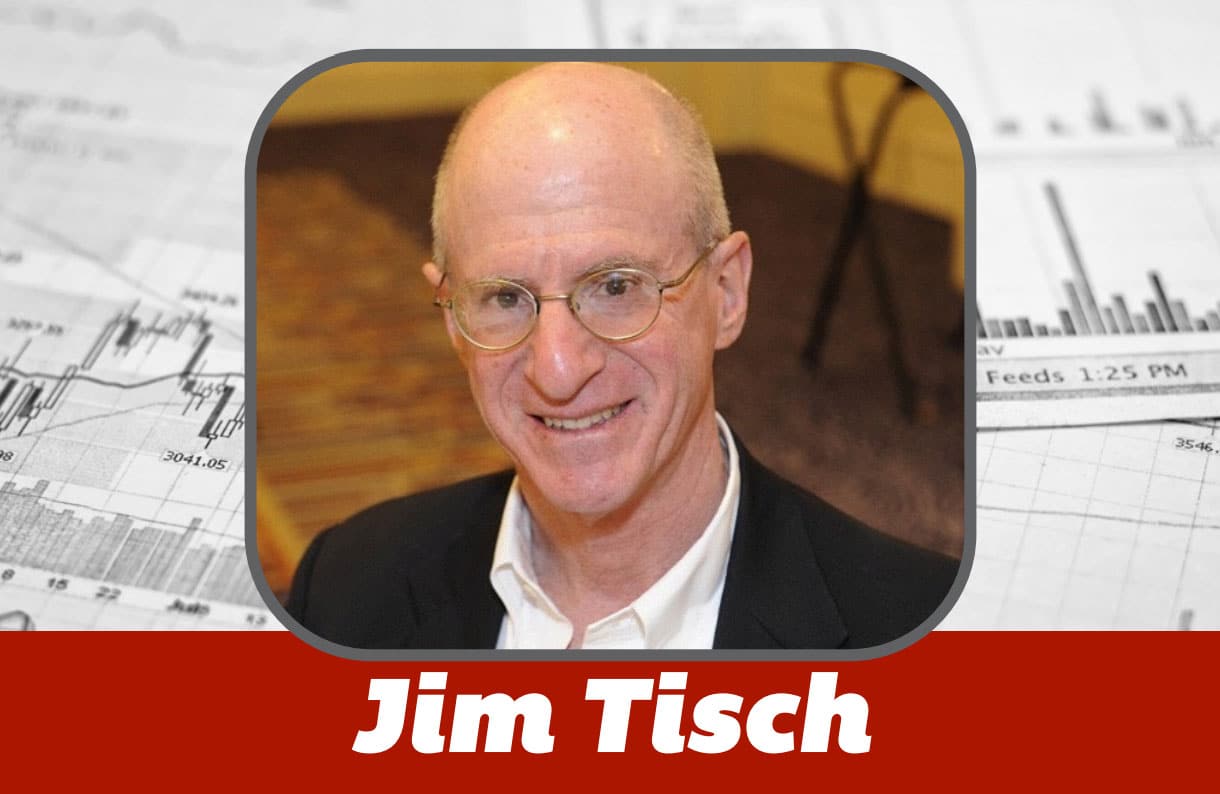 What you probably didn't know
Jim Tisch, the CEO of holding company Loews Corp. (L) has beaten Warren Buffett at his own game since 2000.
As Buffett's Berkshire Hathaway (BRK) has grown by over 100%, Loews has grown by nearly 400%.
What's his secret
"The 5-million Dollar Test" In the 1980s when energy was way down, you could buy a $50mm oil tanker for $5mm.
The ships were trading for less than their scrap value.
Jim immediately purchased all of the ships he could.
Less than a decade later, he cashed out for nearly 10x his original purchase.
Jim continues to do this year after year.
What he's probably looking at now
• Emerson (MSN)
• Manning and Napier (MN)
• Cninsure Inc. (CISG)
Warren Buffett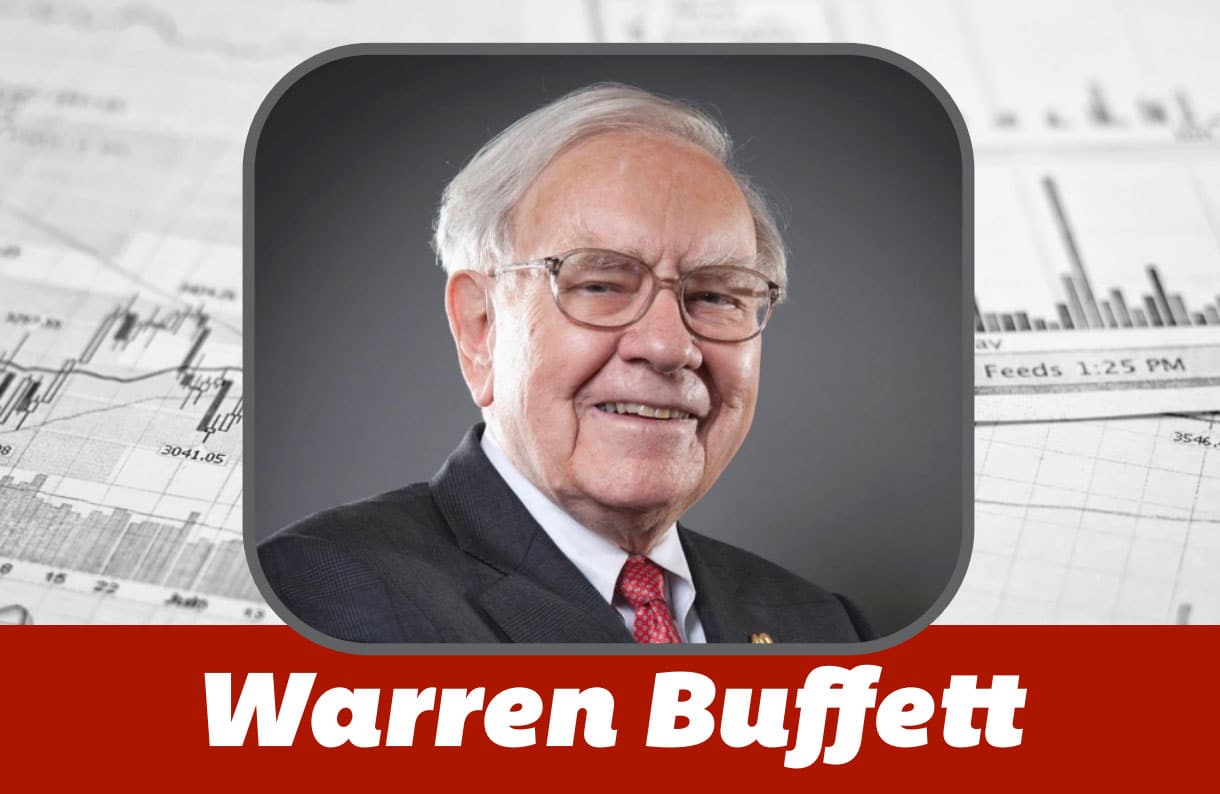 What you probably didn't know
When Buffett was 11 years old; he purchased three shares of Cities Service Preferred with his sister.
Over the following months, the stock dropped from $38.25 to $27.
When the stock finally recovered to $40, Warren cashed out, netting a $5 profit. After selling, though, the stock continued to rise until it hit over $200 per share.
If had held on to the stock a little longer, he would have profited over $500.
What's his secret
Warren Buffett looks for companies that:
• Have high Predictability Rank, that is, companies that can consistently grow its revenue and earnings.
• Have competitive advantages. It can maintain or even expand its profit margin while growing its business.
• Incur little debt while growing the business.
• Are fair valued or under-valued.
What he's probably looking at now
•Amtrust Financial Services (AMFI)
• Autozone (AZO)
• Fastenal (FAST)
• Tractor Supply Co. (TSCO)
• US Bancorp (USB)
• Axalta Coating Systems Ltd. (AXTA)
Peter Lynch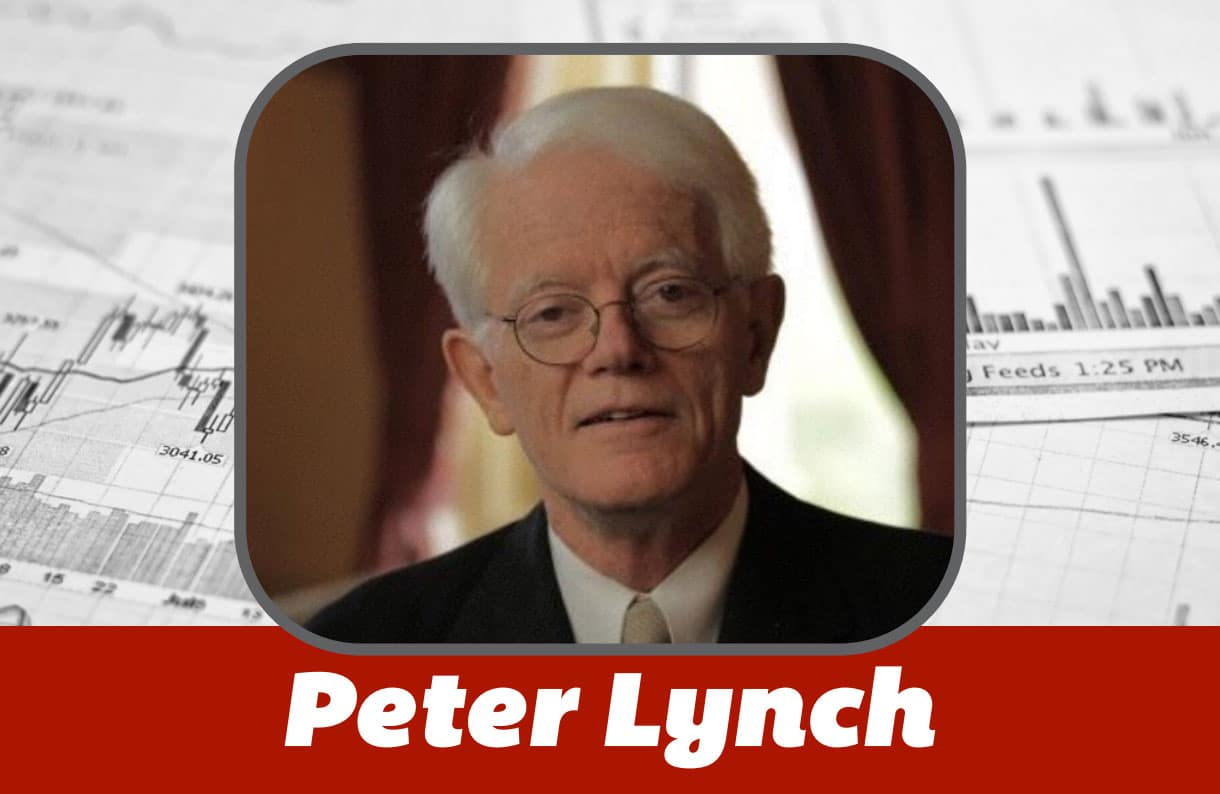 What you probably didn't know
In 1977, Lynch was named head of the then-obscure Magellen Fund, which had around $20 million in assets.
By the time Lynch resigned as a fund manager in 1990, the fund had grown to more than $14 billion in assets with more than 1,000 individual stock positions.
From 1977 until 1990, the Magellan fund averaged a 29.2% return, the best 20-year return of any mutual fund ever.
What's his secret
Peter looks for what he calls, growth at a reasonable price (or GARP).
It is a style that looks for both growth and value all at the same time.
His method looks to find stocks with growth rates that are better than the market but with valuations that are below the market.
He does this by dividing a stocks Price/Earnings ratio by its historical growth rate.
What he's probably looking at now
• Gilead Sciences (GILD)
• Fossil Group (FOSL)
• Alliance Holdings (AHGP)
Jim Rogers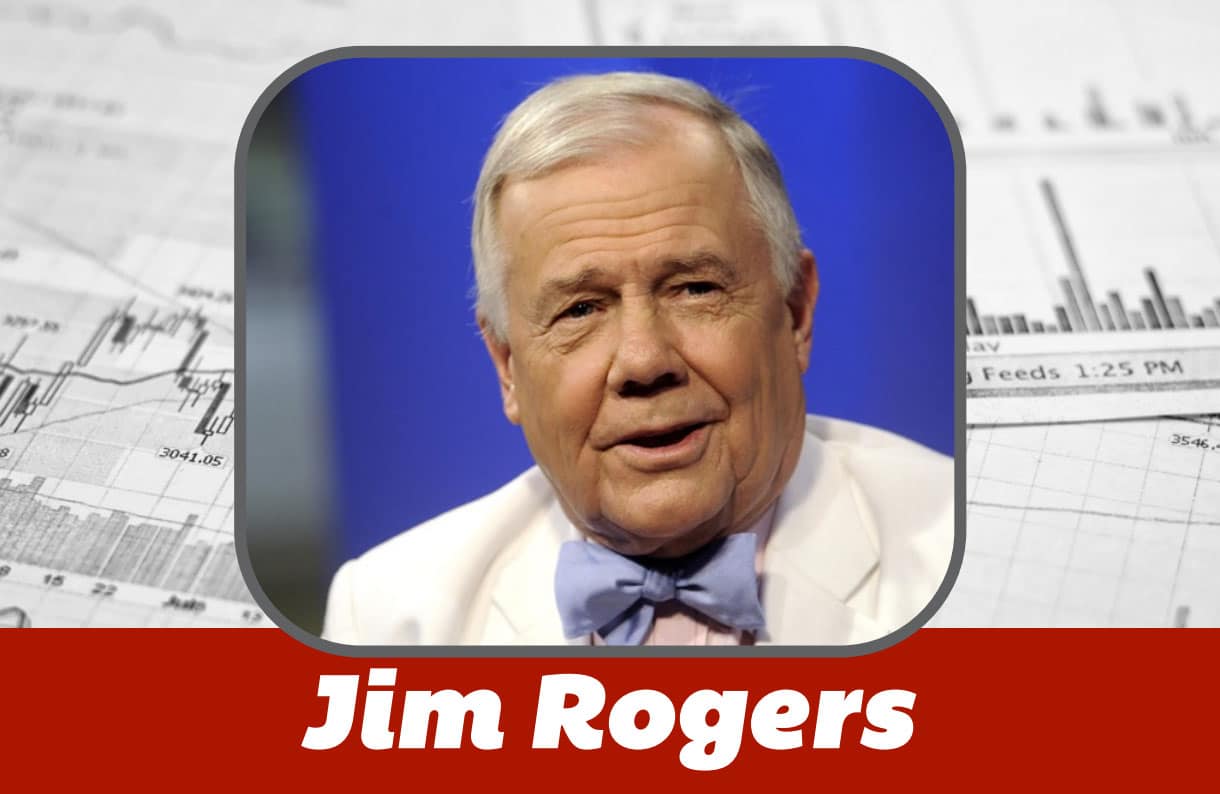 What you probably didn't know
In the early 1970s, Jim Rogers co-founded the Quantum Fund with George Soros.
Over the next ten years, the Quantum Fund returned 4,200%.
Jim also snuck onto the stage at Woodstock, but that is a story for another time.
What's his secret
Jim has said that he is terrible at timing the markets.
Instead, he uses a top-down economic model to spot long term trends.
He looks for one of four different types of change that affect a country or industry:
(1) Industries in trouble
(2)New-Consumer Trends
(3)Government Intervention
(4)Over-bought Stocks
What he's probably looking at now
• Phosagro (PHOR) MCX
• Soybeans
• CVR Partners LP (UAN)
Joel Greenblatt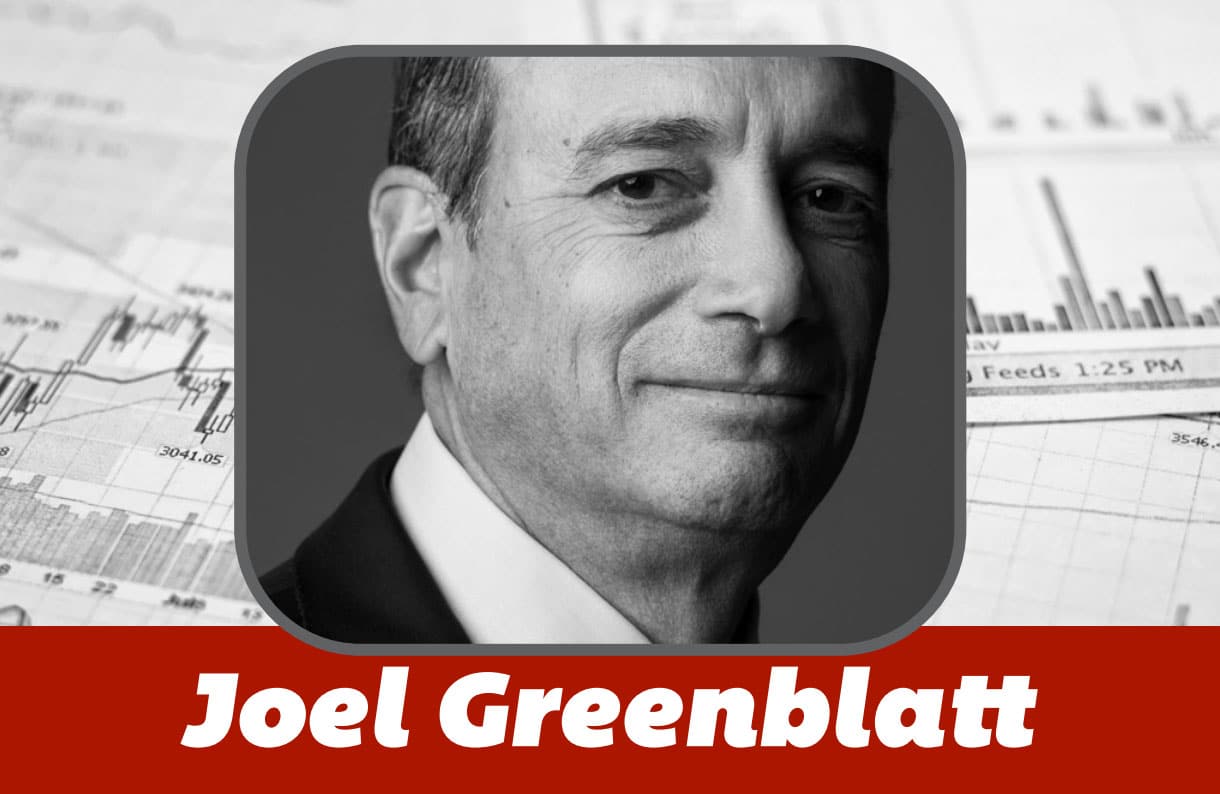 What you probably didn't know
In 1985, Greenblatt started the private investment partnership, Gotham Capital.
Ten years later, Greenblatt returned all of the capital to the partners, but not before netting an annualized return of 50%.
If you had invested $1,000 in Gotham Capital in 1985, it would have been worth $51,970 just ten years later.
What's his secret
• Establish a minimum market capitalization (usually greater than $50 million).
• Exclude utility and financial stocks.
• Determine the company's earnings yield = EBIT / enterprise value.
• Determine company's return on capital = EBIT / (net fixed assets + working capital).
• Rank all companies above-chosen market capitalization by highest earnings yield and highest return on capital (ranked as percentages).
• Invest in 20–30 highest ranked companies.
• Re-balance portfolio once per year, selling losers one week before the year-mark and winners one week after the year mark.
What he's probably looking at now
• Boston Beer Co. (SAM)
• Ross Stores (ROST)
• Madison Square Garden Co. (MSG)
Peter Thiel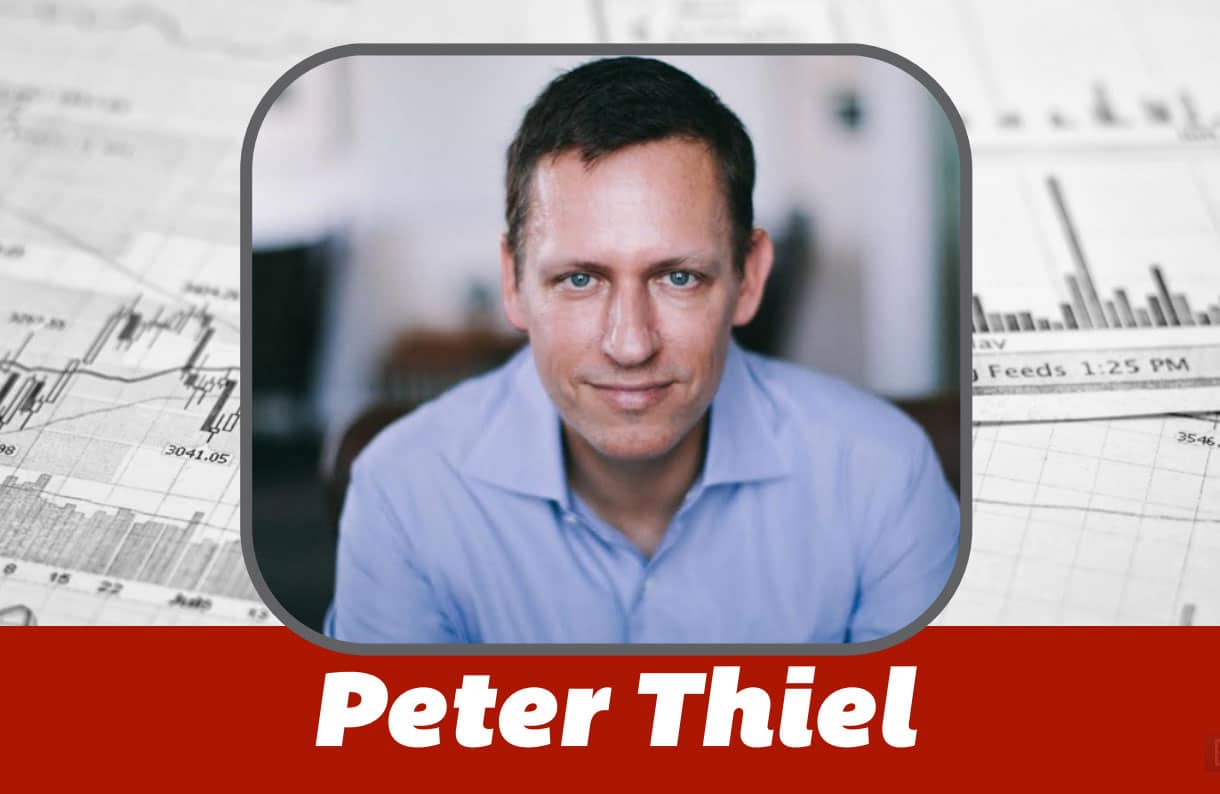 What you probably didn't know
When I interviewed Peter last year, he told me that when Yahoo offered to buy Facebook for $1bb (which would have net him close to $100mm), he tried to convince Mark Zuckerberg to take the deal.
Mark said no, and it's a good thing he didn't.
Peter ended up cashing in his shares of Facebook in 2012 for a little over $1bb, making him an extra $900mm and one of the most successful investors ever.
What's his secret
After the situation with Facebook, Peter said'
If you focus on near-term growth above all else, you miss the most important question you should be asking: will this business still be around a decade from now? Numbers alone won't tell you the answer; instead, you must think critically about the qualitative characteristics of your business.
What he's probably looking at now
• Kahuna
• Final
• Pakible
James Altucher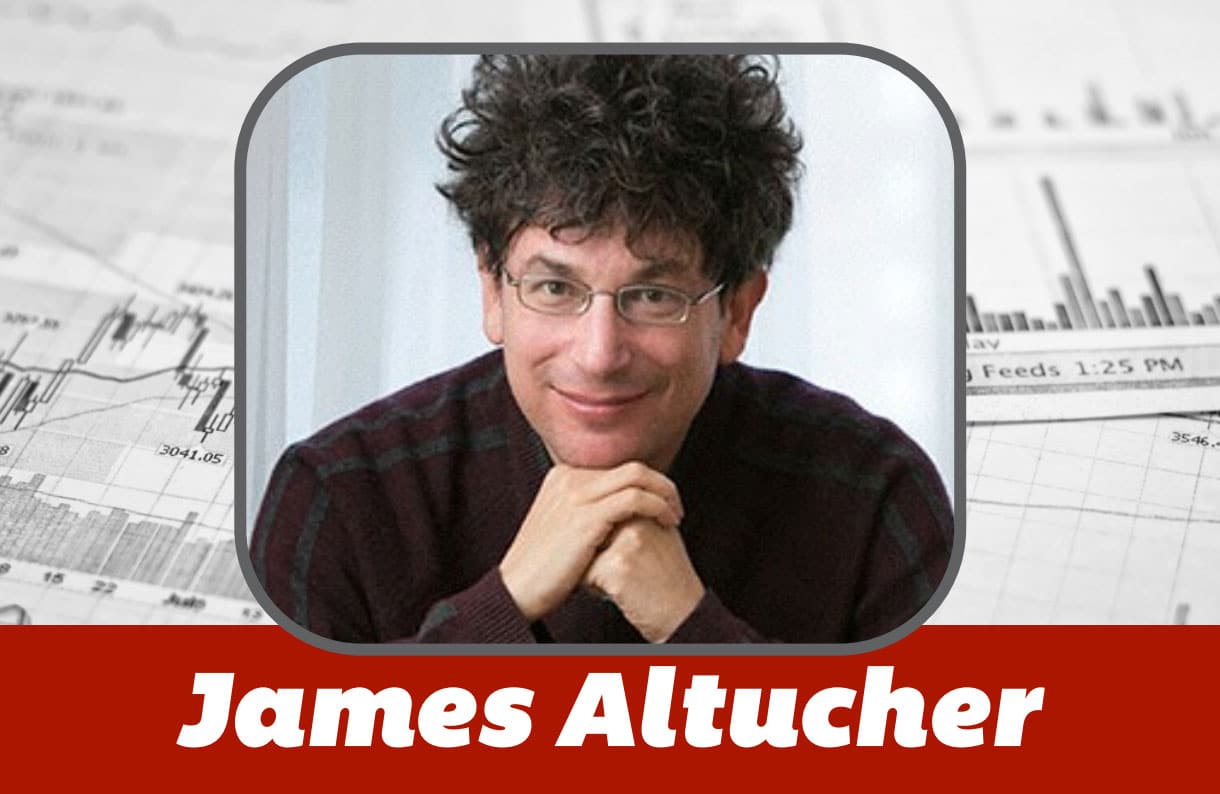 What you probably didn't know
In December of 2008, I published a book called "The Forever Portfolio", and it was about the stocks I felt that people should buy and hold forever.
So what happened?
The guys at Choose Yourself Media analyzed the stocks that I chose.
Since I published, the shares have gone up 191%, and the stocks in the Dow Jones Market Average have gone up 80%.
So in the past five years, I have outperformed the market (and Warren Buffett) by 22%.
What's his secret
When I am investing, I do one of two things:
1. Filter the top 1% of investments from my super connectors (contacts at hedge funds, angel investors, CEO's of companies.
2. Invest in what I like to call "remora companies." These are smaller companies whose services are used by larger ones and will eventually be acquired.
What he's probably looking at now
• TROV – Following a demographic trend
• YHOO – How To Get A Search Engine For Free
Disclaimer: Richtopia is not an intermediary, broker/dealer, investment advisor, or exchange and does not provide services as such. The opinions about investment in this post are those of the author. Please conduct independent research when making investment decisions and do not rely on the views published on this page.