Anita Ramachandran is the Executive Director of MicroMentor, a social innovation of Mercy Corps, and the largest online community for free business mentoring, operating in nearly 200 countries worldwide.
After immigrating to the United States from India at age 18, Anita became a mother at 19 and started her career with a community college education.
She has over 20 years of combined Non-Profit (NGO), corporate operations, and foundation management experience across a wide spectrum of industries and countries. She is also the co-founder and held a leadership role for 15 years at a local non-profit, SAWERA, that has assisted South Asian women and children affected by domestic violence since 1997.
Anita was the recipient of the Portland Business Journal's Woman of Influence award in 2019 and has recently been named Exceptional Woman for selfless service by the Chetana Foundation. She is an entrepreneur, problem-solver, and changemaker, passionate about mentoring and personal growth.
This mentoring series of interviews is brought to you in partnership with National Mentoring Day, taking place on the 27th of October each year to recognise and celebrate the benefits of mentorship.
Richtopia is shining a light on the invaluable contribution that mentoring makes.
Anita Ramachandran: Full Interview
1. How has mentorship helped you in business and life?
I have been lucky to have both formal and informal mentors in my life.
They have taken many forms, from my mentor, Brian, who I connected with on MicroMentor, to teachers, friends, and colleagues.
These individuals have given me a confidence boost when there seemed to be none, asked a simple but profound question which made all the difference, took me under their wing for some tough love, or left an impression after a short meeting that served as a voice of reason for years to come.
Mentors and colleagues have challenged my thinking. My sisters show me daily by example what grit and perseverance look like, and friends have shown me what leading a life of integrity even when faced with tough choices looks like.
All of these have been mentoring moments in my life. I think many of us can think back to someone who made that difference, usually a defining one, even if it was specific to a particular period in our lives.
What makes mentoring such a beautiful, yet somewhat mystical, concept is that when the right set of people connect, it's like magic. And the feeling is mutual — the one on the receiving end of the guidance and the one on the giving end both feel the magic.
2. Why is it important for people to pay attention to mentoring?
Mentoring first requires an open mindset and a growth mindset, one in which we know we can benefit from inquiry, listening and adapting to new information.
Then, by seeking out and working with a mentor, then by offering perspective and expertise, the right mentor can empower you both to understand your own gifts and what might be holding you back.
Most importantly, they make you feel less alone. These new businesses who are mentored are almost 20% more likely to survive with mentoring.
3. In which ways can organisations use the process of mentoring to advance their workforce and society more effectively?
Mentoring offers benefits on both sides of the relationship.
In fact, mentors usually come away from a meaningful interaction believing they got the better end of the bargain.
Perhaps because it's inherently a selfless act, or because they were able to relate to a familiar problem in an entirely new context.
These same mentors report increases in many "soft" professional skills, like their ability to motivate and influence others, communication, collaboration, leadership and coaching, in addition to critical thinking and problem-solving skills,
4. What is your definition of success?
I think success is in the small yet pivotal incremental gains we get in knowledge that helps us make better decisions.
Ultimately this can surface as increased psychological well-being, better economic returns for your business and your family and community, and in finding personal fulfillment.
The cycle is complete when we are able to pay it forward and in sharing your hard-earned knowledge and experience with others.
5. If you had the chance to travel back in time and have two mentors from history, who would they be? And what would you want to learn from them?
Indira Gandhi – Former Prime Minister of India. While I didn't agree with Prime Minister Gandhi's politics nor the decisions she made during her political career, from when I was a little girl, and more so now as I lead an organization myself, she always has inspired me with her steel, grit and courage to be a strong woman leader who stood her ground. Those are traits that I will continue to work on and seek inspiration from role models like her.
Rani of Jhansi – An Indian queen who ruled during the 1850s – Once again, it's not the entirety of Rani that fascinates but her determination to do the right thing and to fight for causes she believed in right until the time she lost her life. That kind of dedication and courage gives me inspiration in the face of the many challenges our world faces today.
6. What steps do you believe people could take to become good mentors?
After you determine that a mentee is the right fit for your skills and availability, one of the most important aspects of a good mentoring relationship is establishing regularity and structure. How often and where are you meeting?
Initially helping your mentee clarify what their mentoring goals are, how realistic they are, and how you are going to measure success will also help you establish reasonable expectations and a timeline.
Understanding your mentee's personality and working with them rather than against that personality type is what makes a good mentor great.
Communication is also key to being a good mentor—be transparent, have candor (with respect) celebrate victories, use storytelling, and ask for feedback in return.
7. How do mentees best leverage the opportunities of mentoring?
"Mentoring is not easy but worth it," is perhaps the most important and true statement I have heard to describe mentoring.
If they walk into the process with that knowledge, then half the battle is won.
Then from there, the keys to best leveraging your mentoring relationship are listening, being open-minded, practicing, reflecting, following through, and most of all, not giving up.
8. What excites you the most about mentoring in the 21st century?
Mentoring provides access to "social capital" which in turn builds access to financial resources.
Through mentoring, we can build just and sustainable livelihoods for those who need it most.
9. If you could share only one of your favourite quotes, which would it be? And why did you pick that one?
People will forget what you said, people will forget what you did, but people will never forget how you made them feel. — Maya Angelou
Maya is exactly right. If you have had a mentor or someone who has advocated for you, and your life is just a little better for it, take a moment to thank them. And, if you find yourself stuck, as I sometimes find myself, know that there is help—you just have to ask.
10. We know mentoring is often beneficial; however, what are the harmful or risky types of mentoring people should know about too?
As in any type of relationship, it is important to understand each others' motivations and expectations.
Mentoring relationships are built on trust, so it is important to create open lines of communication as well as set clear boundaries.
11. How can people go about finding the right mentors?
When finding a mentor, it's important to first understand your goals and needs.
Do you need a business, career, or more personal mentor? What is important to you? Do you want someone in a specific industry? Are you more interested in their expertise? Are you looking for help with a particular challenge, or do you need a general cheerleader?
12. Here's one for a laugh: If you were hypothetically abducted by aliens and they made you their mentor, what would you start with first?
First, I would have to learn their language and see how to communicate with them and then ensure I get to try all their culinary delights. I bet they are out of this world!
Then, I would have to see what their goals are and if there is any chance I have what they need.
And, we would have to establish a timeline for us to accomplish the goals (assuming that would tie to my release at some point) and finally, I would have to make sure they sign up on MicroMentor for continued support.
13. Please summarise your mentoring experience in three words.
Determined, worthwhile, investment.
14. How do you think mentoring can help with mental health issues?
Mentoring can be a lifeline when experiencing challenges of any kind.
At MicroMentor, what we have been hearing from many of our entrepreneurs is that having a mentor to hold them accountable, help them troubleshoot, or just give them a pep talk is what keeps them motivated to keep going in the face of such uncertainty as is precedented by the COVID-19 pandemic.
15. Last, what is the one thing you want everyone to know about Anita Ramachandran?
Several years ago I made a commitment to myself to lead a life that was bold, that I was always open to learning, and that I would lead a life of integrity, and leave a legacy that my two daughters would be proud of. And all this is a journey, not a destination. I am in it for the ride.

Have your say on  #NationalMentoringDay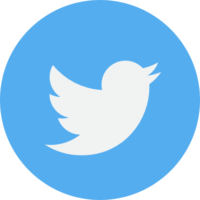 National Mentoring Day on Twitter

   National Mentoring Day on Instagram

   National Mentoring Day on Facebook

Disclaimer: Richtopia is not an intermediary, broker/dealer, advisor, or exchange and does not provide services as such. The opinions about mentoring in this post are those of the interviewee and for informational purposes. Please conduct independent research when making decisions and do not rely on the views published on this page.