I consider myself a high-energy people person. In fact, some people call me a human firecracker. These days, I fly around the world and speak in front of large groups, sharing ways for them to better communicate. When it comes to large groups, I am fearless.
But it wasn't always that way.
In fact, when I was in middle school, I was the quiet kid in the corner. Being a redhead with freckles (a.k.a. a "Ginger") made me an easy target when I was young. Harassed, bullied, outcasted, the whole nine yards. I learned to stay away from larger groups.
It was my reality for a long time.
When I attended big events like sporting games, concerts, or school dances, I felt the intimidation tenfold. The large number of people would overwhelm me and I would barely utter a word, despite there being hundreds to talk to.
On the other hand, smaller events were much easier to enjoy. With fewer people around, I was able to make more friends and more real, enduring relationships — some of which I am still close with today.
Why am I taking you down my memory lane and why does it matter to you?
Because I learned long ago that smaller, more intimate events lead to better connections. I learned that bigger is not always better. And when you understand this, you will get more out of the events in your life.
Millions of people attend conferences every year, across the globe, in their local community, and nationally. There are:
Specified trade shows

National conferences

Conferences for startups

Conferences for pet owners

Conferences for home improvement
And the list goes on and on and on.
Conference organizers try to convince you that the bigger the conference, the more impact the conference has. But if you have ever attended a massive conference, you know this is not true.
Meet Marva Allen and Sachin Narode, founders of Survive and Thrive. They are flipping the big conference model on its head with a simple concept: the smaller the conference, the more impact.
I had a chance to attend and speak at their non-conference and took the opportunity to sit down with them afterwards to reflect and learn why non-conferences need to be on your radar.
Ryan: Sachin, what is the biggest misconception about big conferences?
Sachin: The biggest misconception is that companies get funded at big conferences. This is not true — very few companies actually get what they want when attending large conferences.
Marva and I experienced similar disappointments at large conferences, and we immediately connected. We decided to join forces to address the problem that we both had.
Marva: We had both been to the same conference meeting in a very super-large, super-size, Web Summit. We both came away with exactly the same feeling, that what we were looking for could never be found in a conference like that.
Ryan: Tell me more about what went wrong.
Sachin: In 2016, I took myself and my whole team to Web Summit in New Orleans. We ended up spending over 20 thousand dollars, but I was thrilled to get out there. I arrived in New Orleans, surrounded by thousands of other entrepreneurs who were all after the same thing — we wanted to show off our companies and find investors.
But the problem was that I found myself pitching in front of other entrepreneurs. There were no investors listening to my message. Other entrepreneurs were waiting for my pitch to finish so that they could take their turn pitching. We were all pitching to each other, but it did nothing to move the needle.
On top of that madness, everyone wearing investor's badges were being chased around the conference like crazy.
I didn't want to take part in it. I didn't pay thousands of dollars to spend my time chasing down investors with all the other entrepreneurs, like a beggar.
I had a great time in New Orleans, met a lot of great people, and collected business cards. When I got back, I decided that I was officially giving up on the big conference idea.
I said, "You know what? I'm going to finish my product and I'm going to get going on my business."
I came back to New York, life as usual. I ended up going to a smaller conference and I walked away with a lot of friends and I thought, "Wow, this would have been great if the Web Summit had something like the model of camp, or a closed setting where people could meet and actually get to know each other. An event where your interactions with people were more than their one-page resume or two-minute pitch."
Ryan: So what happened next?
Marva: Sachin called me in the middle of the night with his big idea. He said, "Let's make our own non-conference. We can bring investors, entrepreneurs, mentors, and speakers on one leveled playing field and let them be in a camp setting and see how it works."
Sachin: Then, I called up David. The three of us got on the call and David said, "Let's do it," and that's how the whole journey of un-conferencing started. We put everything together in three or four months.
Marva: You know, Ryan, in 2009 when Web Summit started, it was very much like Survive and Thrive. It was only 500 people in Ireland, in a pub, drinking.
Sachin: It was a very small conference, but it lead to massive success. However, as the conference grew, their business model changed to become a franchise model. And they continued to grow.
Marva: If you wanted to find your exit and wanted a big company to buy you, or you wanted a joint venture, or you wanted to do an MNA, that may have been the place to go. But for small startup companies, there's no more value in Web Summit. It no longer exists.
Ryan: Do you think this is why you see the proliferation of smaller conferences coming up?
Marva: Yes. We really thought about what the perfect storm for startups like us would be. What would be the place where the soil is most fertile? It's where we can create connections and purpose, and get people involved in their own success.
I don't believe success is just a lucky thing. I think it comes to people who are determined and who never give up. That's the nature of entrepreneurship.
Survive and Thrive brings entrepreneurs into a highly kinetic environment with a super-size kind of experience, and they are joined with investors and mentors to create the perfect storm.
Ryan: At your event there was nowhere to hide — especially during the obstacle courses and leadership part of the event.
Marva: Yes! We facilitated leadership trainings for small groups to do things like rope courses, water activities, and other fun challenges. When you're in a smaller group and you're attempting a rope course with an investor on one side and a mentor on the other, it creates for a unique bonding experience.
Ryan: I can say for myself, the activities were not only fun, but meeting the people while doing them was real connection.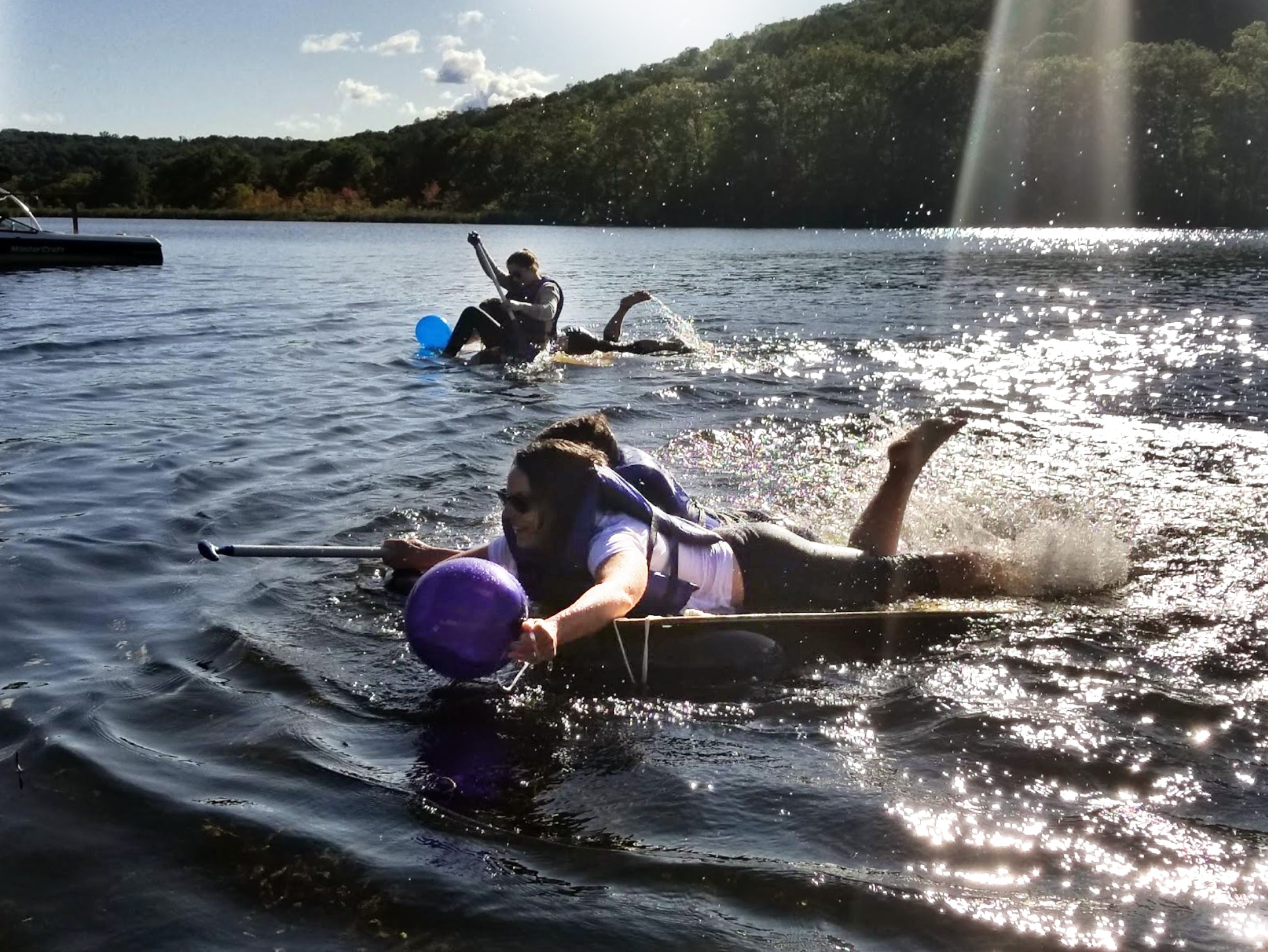 Marva: Right? I think the message that we've gotten is, "I've never been to anything like this." We stimulated everybody's five senses and gave them a place where there was no fear.
We created a safe space for them to be who they were, and to try and move their businesses forward. Even if it didn't get funded, they got to build relationships that might somehow lead to funding or may lead to a joint venture or may lead to getting the CEO they were looking for.
I don't think anybody went home empty-handed.
Ryan: I recently spoke about personal branding at another non-conference in Texas. Organized by Rachel Pederson, it was a boutique conference for social media managers in a mansion. It was similar to Survive and Thrive in the respect that my business partner Leonard Kim and I were able to spend a lot of quality time with a smaller number of people.
Sachin: Yes! Good things do come in smaller packages. It is the core value of Survive and Thrive — not putting 300 people together in a room and shrinking the size of conferences. The way we execute and treat the entire conference is the unique value, along with the real connections one is able to create. All weekend long entrepreneurs were doing fun activities with mentors and investors.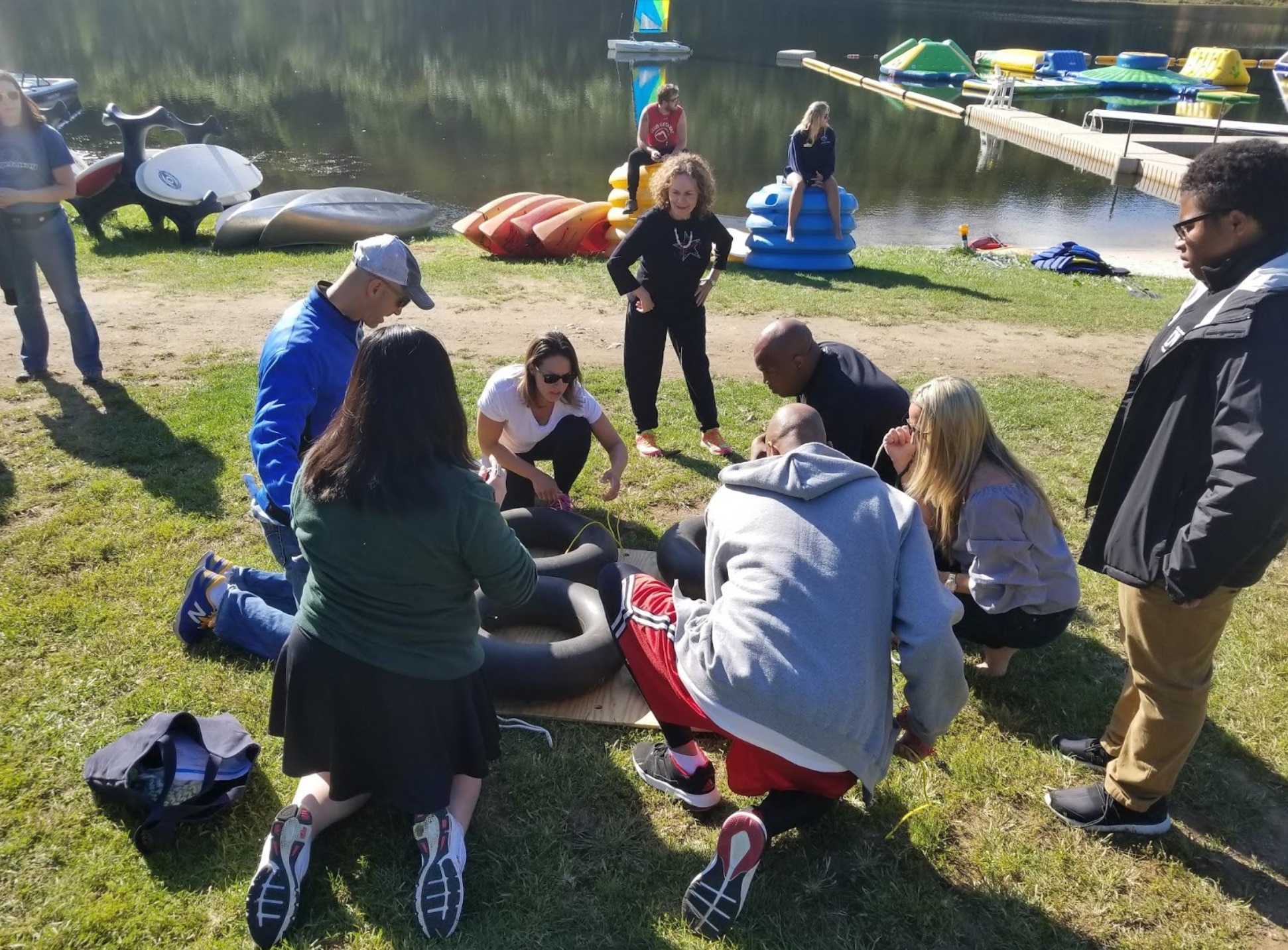 Ryan : Is the non-conference for everyone?
Marva: No, it is not. Every entrepreneur thinks they need money, but this isn't necessarily true.
For an entrepreneur to really, truly understand who they are, what they're looking for, and what their needs are, they have to weigh the end of the value of what they believe they can get.
If I'm a 50 million dollar company, I don't want to come to Survive and Thrive.
If I'm a 500 thousand dollar company, looking for specific, very definable things in my business, I want to come to Survive and Thrive.
You cannot grow a cactus in anything but arid weather. I wouldn't want to go anywhere else if I was a small entrepreneur looking for the things that Survive and Thrive can provide; the resources, the value of the connection, the information.
Ryan: I dig it.
Marva: Speaking of digging it, a lot of people wrote about your 3-1-3! The feedback was overwhelming. Next year, you better be prepared to come and keynote on the 3-1-3, okay?
Ryan: Yes, I would love to and I'm honored to do that.
Marva: Yes, very cool. Thank you so much.
Ryan: All right, thanks Marva and Sachin. We'll talk soon.