Did you know that the average American has only read about four books in the last year?
That's a far cry from the 500 pages per day and 50 books per year that successful CEOs Warren Buffett and Bill Gates read respectively.
Many of us think of reading as a luxury — something we do when we have free time for ourselves.
Which, let's face it, is pretty hard to come by. The few hours of alone time we manage to scrape up during the week tend to get reserved for mindless activities, such as binging your favourite show.
However, reading is far more critical than you may realize.
Whether you're starting a business or employed at a multi-faceted corporation, you can benefit from reading more often. Not only does it provide an escape from a stressful reality, but it keeps your mind sharp.
Furthermore, reading allows you to broaden your worldly views. Reading means that you will have a greater comprehension of things outside of your bubble of life.
You'll be able to better empathize with various people and circumstances.
With this new outlook, you can impress your coworkers and employers with your ability to understand and adapt to complex situations.
Therefore, reading is less of a luxury and more of a necessity when it comes to self-improvement and professional growth.
If someone offered you a tool to help you increase your quality of life for the small price of a few dollars and some time, you would hastily take it, right?
Why professionals should read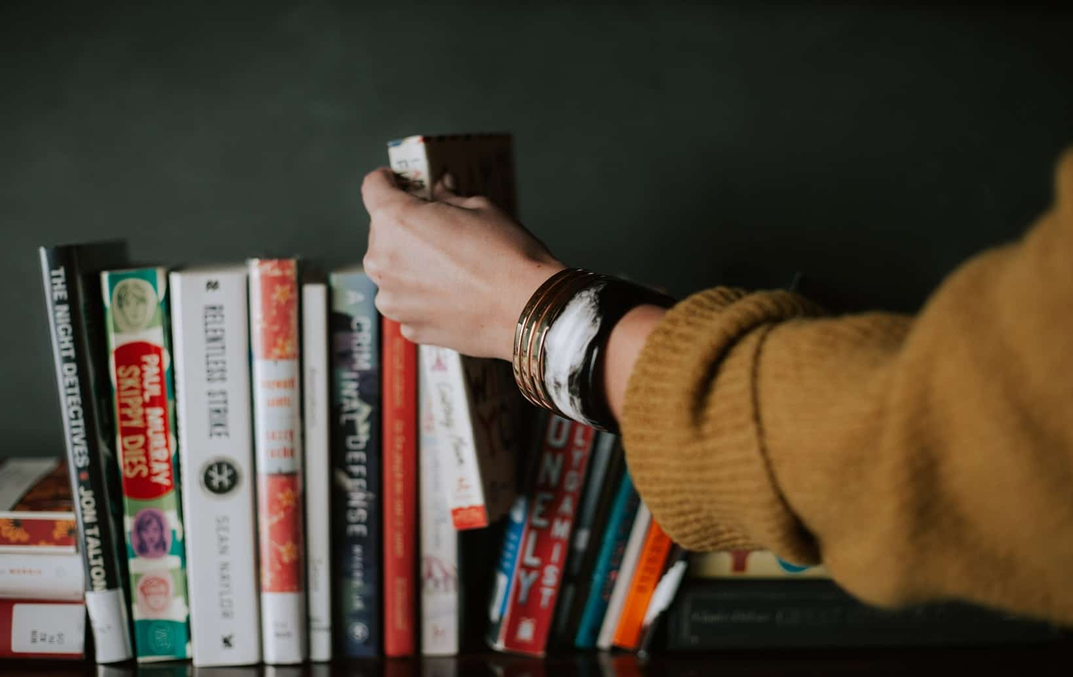 You can improve your writing skills, decrease stress, gain new perspectives, and even learn new concepts.
What's more, you can stay up to date on new business problems, opportunities, and trends.
All of these are reasons why professionals should read to grow their career.
When reading, you subconsciously develop a better sense of the written word.
The voices of different authors combine with your writing voice to make an even more unique style.
Through reading, you also expand your vocabulary and grammatical abilities.
With this enhanced knowledge, you'll be able to effectively gear your writing to your audience, whether it be a coworker, friend, boss, or client.
As we continuously search for breath in our hectic lives, taking a minute to destress is increasingly imperative.
Through reading, you can relax and learn simultaneously. Passage through books can diminish your stress levels by up to 68%.
As mentioned previously, widening your perspective and understanding of the world can boost your ability to empathize.
Daniel Lubetzky, billionaire and CEO of Kind LLC, said:
Empathy is one of our greatest tools of business that is most underused.
Set yourself apart from the crowd by being able to identify with people.
Staying up to date is critical to staying relevant.
With the prevalence of technology, anything from communication platforms to the best technology for businesses can change in the blink of an eye.
Keeping up with new trends in business ensures that you're always aware of what's new.
This further expansion of the mind also allows you surveil problems and opportunities that you could take action on.
There are some excellent business books out there that can help you advance your professional development, but where can you find the time to read them?
How to find the time to read throughout your workday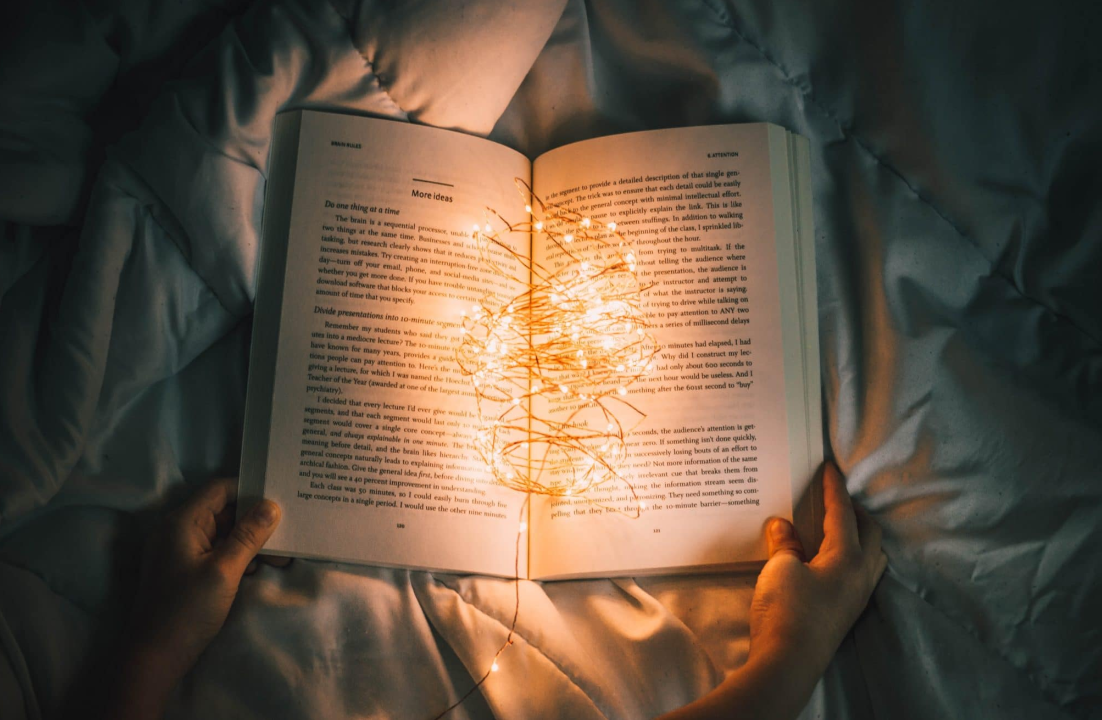 Busy work schedules mixed with your family and social life leave little time left to yourself. However, when you do have this time, you should take advantage of it.
Instead of tuning to your favourite radio channel on your daily commute, listen to an audiobook.
It will put you in the right mindset for the workday, and you can learn from other professionals' stories. Download an audiobook app on your phone to be able to listen anytime.
Additionally, think about the number of times per day that you check social media, emails, or texts.
How much time are you wasting on trivial activities?
What if you spent that time reading?
Make time for reading during the day by simply switching it out with time-wasting tendencies.
People make the excuse that they can't find time in their busy lives to read, yet we have an abundant amount of time to indulge ourselves in mainstream media channels.
Constantly checking notifications or thoughtlessly scrolling through social media can become habitual.
When you have some free time, consider turning your phone off to mitigate the temptation.
The small gaps throughout your day can add up to a lot of time.
For example, your lunch break may seem like a blip in the grand scheme of the day, but a lot can get accomplished in an hour.
That's five hours in a workweek that you have at your discretion.
Lunch breaks are the perfect time to read because you'll have fewer interruptions.
Work will leave you alone for the hour, and you won't be distracted by your family or friends.
You could even learn speed reading techniques to maximize your time.
Now that you've seen how to make time for reading, figuring out what to read presents another challenge.
How to determine what to read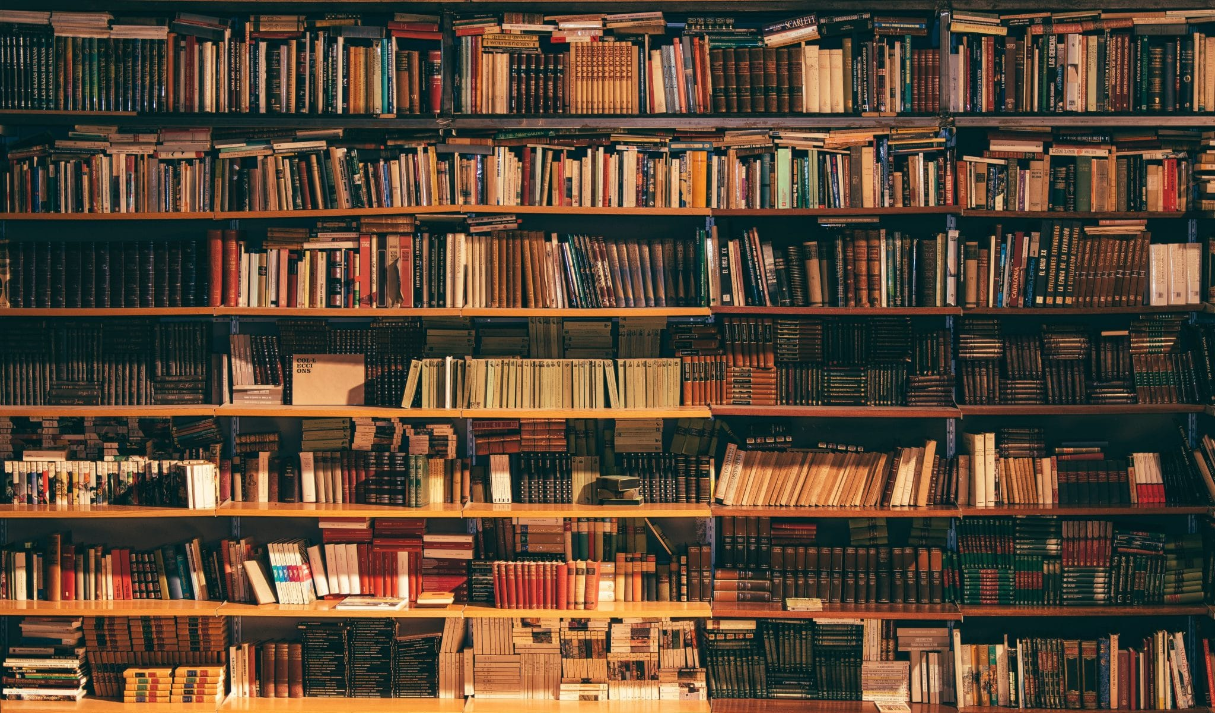 What you choose to read is essential.
We're good at reading texts and social media, but these don't provide much substantial content.
Being selective about the media you consume can lead to more benefits for employees and CEOs alike.
Some other types of media that use short-form copywriting styles include blogs and magazines.
Read a magazine featuring the newest trend in business or a blog about how to use new software to enhance your business procedures.
This determination will be much more productive than reading the blurbs on social media platforms.
If you want some more detail than blogs and magazines provide, consider finding a business journal or article online.
This type of content is often written by a professional and offers an in-depth description or analysis of the topic.
These platforms can provide some excellent insights in a quick read, but they can't compare to books.
Books allow the author to combine the conversational tone of blogs with their expertise in a way that is informative and enjoyable.
Moreover, authors of business books generally provide anecdotal lessons where they describe their failures and successes.
The Fundera team put together 18 business books that you can finish in a week or so just by reading on your lunch break.
Scroll to the fun visual below to see some of the best business books and how long it will take you to read them.
Books on Creativity
Creativity is highly crucial in the business world, as it affects content creation and problem-solving.
Train yourself to think outside of the box and push your creative boundaries by reading books specifically about creativity in the workplace.
When it comes to creating a product or service or content for either, being able to come up with ideas previously unheard of puts you ahead of your peers and competition.
In the modern world, differentiation is crucial to success and further growth.
From an organizational aspect, creative problem solving can save a lot of time and other resources within the company.
Whether it's an interpersonal matter or an issue with product production or distribution, quickly and effectively solving the discrepancy is highly valuable.
Some fantastic books on creativity include:
1. The Accidental Creative: How to Be Brilliant at a Moment's Notice by Todd Henry
Learn how to pull creativity from thin air by organizing your time and surroundings.
2. Zero to One: Notes on Startups, or How to Build the Future by Peter Thiel
Discover methods that famous entrepreneurs used to devise breakthroughs in their field.
3. The Innovator's Dilemma by Clayton M. Christensen
Figure out how to build a lasting business by recognizing what makes companies fail.
Books on Motivation
Finding motivation is key to your job satisfaction and can also affect your performance and growth in the company.
If you're not motivated in your role for a reason other than money, you're more likely to underperform and dislike your current state of life.
Being driven to reach personal business goals, such as a promotion or other achievement, provides you with a real incentive to work hard.
Additionally, when you feel satisfied with your performance, you will feel happier and content.
It's also possible to find other significant reasons to motivate you at work.
Maybe you're working for a cause or seeking to make a change in the world.
Realizing what your work truly impacts is inspiring in that you're affecting more than just yourself.
For example, a truck driver may not like their job, but without them, the product isn't transported, consumers are unhappy, and the business suffers losses.
Some superb books on business motivation include:
1. The Motivation Myth: How High Achievers Really Set Themselves Up to Win by Jeff Haden
Start achieving your goals with the robust and repeatable techniques offered in this read.
2. Small Giants: Companies That Choose to Be Great Instead of Big by Bo Burlingham
Measuring success using your metrics and ideals can be better than comparing yourself to the industry standard.
3. Search Inside Yourself: The Unexpected Path to Achieving Success, Happiness (and World Peace) by Chade-Meng Tan
Learn about the importance of self-reflection in finding creativity and happiness.
Books on Money
From a business perspective, the meaning of life is money.
Whether making a profit is the company's primary goal or not, money is essential to its survival.
That is, a CEO or founder's vision for the business could be to produce necessary resources while decreasing their carbon footprint; however, it cannot do this without money.
So, money is of the utmost importance when it comes to a business.
As far as general life goes, having a large amount of wealth may not be your objective, but you and your family can't survive without money.
Therefore, knowing about money and how to manage it is vital in all aspects of your life.
Figuring out how to generate revenue streams while maintaining a unique business model or product is quite a feat.
If history proves anything, even the most differentiated companies fall into traditional organizational operations as they grow.
Some great business books about money include:
1. Profit First: Transform Your Business from a Cash-Eating Monster to a Money-Making Machine by Peter Thiel
Learn how to make more money with a new take on the traditional sales minus revenue model.
2. Think and Grow Rich by Napoleon Hill
Unlock the secret to acquiring a large amount of wealth by analyzing figures such as Henry Ford.
3. Keys To The Vault: Lessons From the Pros on Raising Money and Igniting Your Business by Keith J. Cunningham
For the entrepreneurs out there, this book provides insights on startup funding.
Books on Leadership
It takes a lot of hard and soft skills to be a leader.
Not only do you have to be competent, but you have to be influential and inspiring.
If you're seeking a position in upper-level management, consider whether you display the traits of a leader.
There isn't a crash course or set rubric for what you need to be a leader, but you can think about what you would want in a leader.
Knowledge, empathy, and the ability to communicate effectively are just a few qualities a leader should possess.
Luckily, there's no shortage of examples in life and history.
Look to iconic leaders, such as Steve Jobs, and how they overcame obstacles to achieve their dreams.
Mimic their passion and characteristics to find success as a leader in your own life.
Some useful books to help you build your leadership skills include:
1. The Effective Executive: The Definitive Guide to Getting the Right Things Done by Peter F. Drucker
Finetune your creativity and insight to produce results.
2. Start with Why: How Great Leaders Inspire Everyone to Take Action by Simon Sinek
Follow in the footsteps of leaders like Martin Luther King, Jr. to motivate people to follow you.
3. The Charisma Myth by Olivia Fox Cabane
Incorporating a few practices into your daily life can increase your influence and persuasiveness.
For more of the best business books, including how many lunch breaks it takes to read them, check out the infographic below.