It was a short flight from Greensboro NC to Chicago IL. In the seat next to me, the woman explained she was an internal auditor for a firm that specialized in process audits. She is a supervisor. She worked on her laptop all the way to Chicago. She told me one of the biggest problems she has with her team is the weakness of their business influencing skills. She was reviewing reports generated by her team and adjusting those reports to encompass more tact and diplomacy for the client. It's a real problem in business these days, she states, and one she's been experiencing for several years.
How to Become a Better Influencer in 4 Different Ways
This article is not about training or education for the job. Placing people in positions to match the skills and training to the needs of the position is a different topic altogether.
This is about the every-day influencing skills you need to sustain your business:
Conversing with people of all ages and backgrounds – socially, professionally, you name it.

Writing business emails, social media posts, or reports.

Building relationships with internal and external customers while you communicate with them.

Leading groups or teams in your company's daily business activities.

Responding to customers when they have questions and when you are making a sale.
Intangibles like influencing skills are prime sources of value
The explosion of new methods of communication has resulted in not only new words in languages around the world but it changes in how we communicate in the workplace. When we are trying to run our business, the pace of change is dizzying and perhaps overwhelming.
Sidelined by all of this new communication technology are the business influencing skills that we used to focus on – writing letters, face-to-face conversations, phone conversations, etc. It appears that people don't necessarily have these skills, so the need for these is now circling back around and becoming the intangibles that are important to our success once again. The catch is that we now have to be able to bring these skills to our business communications in multiple electronic formats.
We don't usually speak in 140 character sentences
We certainly don't think 140 character thoughts. We think and communicate in stories. Can I tell a story in 140 characters? Can you? Our clients and customers tell us their story to describe their need. Our financial return comes from knowing how to respond to their story with our story of how we can help them through our product or service. Our common tools include text messages, emails, social media, phone calls, emails, video, or face-to-face conversations.
Steps you can take to improve influencing skills
Our proficiency in the communication methods we use in our influencing skills could be increased and developed. First of all, get outside your comfort zone and into the real world of people, conversations, and shaking hands virtually and personally. If this sounds a little intimidating, here are some ways you or your staff can incorporate practice while you are building your reputation and that of your business:
Volunteer. Find a cause or an organization you are passionate about and get involved with the people and the activities. It can be short term like an annual charity event or long term like a membership in an organization. What's important is that you take advantage of chances to talk to other people on a conversational level.

Read. It's important to your future success to read business books. If you want to be better at tough conversations, find one or several books on difficult conversations, making presentations to top management, team member development, Leadership issues or what ever topic appeals to you. In addition to making you better in business, you'll have some really great topics to discuss with the people you talk to.

Spend time in conversation with people. Standing in line at the store? Great! Talk to the person in front of you or behind you. Chat with the clerk when it's your turn. Neighbor outside when you get home? Great! Strike up a conversation about the weather or sports or kids.

Listen. You will be amazed what people will share with you when they feel they have been heard. Look them in the eye as you talk to them. Reflect back to them what they are saying so they know you've heard them. Not only will you increase your business knowledge, you will have a deeper understanding of individuals, and that's a win-win.
Train. Develop. Enhance
Now is the perfect time to be sure you are prepared and have your business organized for the influencing skills you need. Let's say you have someone on your staff who has the right skill set but their influencing skills are not quite what your customers need. Or maybe you want to improve your influencing skills. This is manageable through business coaching and can encompass activities like:
Assessments to understand a person's natural talents compared to the talents needed for the position.

Customized team member development in influencing skills areas like:

Leadership of people and groups – understanding what this means within your organization and planning job responsibilities that correspond to the needs you identify.

Customer service options based on natural talents and the needs of the position.

Planning for the future, for change, and for those intangibles that might arise so the team member understands what needs to happen to trigger an action and to understand the approved action to take.

Time management and delegation steps to maximize team member's talents as they relate to the job duties and the needs of your organization.
An All-Around Good Practice
Emphasizing developing influencing skills in your business is good for your business and for your people.
You feel better when you are working on your business (as opposed to working in your business).

Your people feel like a valued team member when they understand how you want them to work with people – and valued employees stay in their jobs longer even if the pay is lower.

Your customers and prospects feel they are being heard – and they are more likely to do business with you even if your price is higher.
When you and your staff are comfortable using your influencing skills, you'll be the trendsetter at the head of the line. This is definitely an area that's worth your time and effort.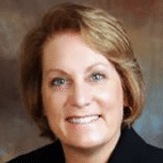 Written by: Sue Hays Barr (Business analyst focusing on talent analytics, Sue Hays has worked with people from across North America and organizations of all sizes. She's been certified in the administration and analysis of the Innermetrix assessments since 2008, and she uses these validated assessments exclusively to assist businesses and the people who work there to understand themselves and the people around them, ultimately leading to greater success. Sue is the co-founder of KITEDISCtest247.com)