Most people in the UK would not be able to define franchising, with the industry either flying under the radar of business or being wholly misunderstood.
For the case of the latter, some businesses take payments from unsuspecting investors under the guise of being a 'franchise', resulting in the industry getting tarred.
The role of the bfa and membership
To combat this issue, the British Franchise Association was formed in 1977 by founding members; ServiceMaster, Dyno-Rod, Holiday Inns UK, Kentucky Fried Chicken, Wimpy International, Ziebart GB, Prontaprint and Budget Rent a Car.
With no previous set standards in the UK, the industry got forced to create its own regulatory body, accrediting a company's suitability for membership based on strict criteria including operational practices, business procedures, franchise agreement and the standard of support and training given to franchisees.
Membership serves as a guiding light to those looking to invest in a business that they can be sure is ethical and is meeting with minimum standards.
Franchising 101

/

Franchisees definition
Franchising is when a franchisor (the owner of the trademark) grants a license to another (the franchisee), allowing the franchisee to mirror the established business in a new territory.
The franchisee must run the business by the set standards that have already been proven to work, meaning that creativity and individual thinking may be limited; however, franchising continues to evolve, and creative thinking has become more encouraged by some franchise systems.
Pushing through the bad and thriving
Franchising has managed to work through some bad economic slumps, from the 70s where pyramid schemes were booming and destroying the franchising reputation, to the 2008 recession, to today where no one is certain of what the future will bring.
Not only has franchising managed to survive these downturns, but in most cases, has thrived.
This push has never been more evident than from a 2019 bfa NatWest Franchise Survey which revealed that £17.2bn was generated in 2018, employing 710,000 and attracting people, who have previously been in the minority, to achieve their dream of being a business owner.
This acknowledgement includes women, of which 37% were new franchisees in 2018 and under 30s, now accounting for 18% of all franchisees.
Pros of becoming a franchisee
There are many reasons why someone would want to invest in a franchise and equally many reasons why someone would consider franchising their business. Here, Pip Wilkins looks into reasons for both ….
Adaptability
The adaptability of franchising has meant that people with different ambitions, experience and education have been able to enter the industry and find a franchise that fits their passion and criteria.
Ethical franchisors will look for the best franchisees possible to fulfil their vision, but this is not always measured in education and years of business experience.
Franchisors watch for specific traits such as willfulness, determination, passion and tenacity that will undeniably lift the entire network and bring success.
Suitability
Most people want to buy a franchise for one of two reasons; achieve a better work/life balance or looking to find a challenge that will abet their hungry ambitions.
For the former, this means having the flexibility to work around other commitments, such as family/children.
Owning your own business – especially one that has been proven to work has the foundations in place and offers support – means that there will be an opportunity to work the schedule to your needs.
Franchise systems are evolving, with 935 systems now recognised in the UK. 4 in 10 of those systems can be worked from home, proving that the franchise industry continues to flex to the needs of the masses.
For people looking for an ambitious challenge in which they can reap the rewards of their hard work, franchising has a lot to offer.
Many might not agree that franchisees can be entrepreneurs as they are working from an already established business model, but Wilkins disagrees with this.
Multi-unit ownership is on the rise, proving that franchisees want to carve out an empire for themselves.
Support and encouragement
Joining a franchise means becoming apart of that network, primarily, a family.
Ethical franchise systems offer support and training as soon as you sign on the dotted line.
This training could be boot camps, courses, advisors and even a senior member of the franchise helping for the first few weeks of launch.
Support is ongoing, so franchisees can feel comforted that they will not be left to their own devices once the deal gets done.
Franchisees will also benefit from support from the more extensive network.
Good franchisors encourage their franchisees to speak with one another and share in their successes and failures.
As all the franchisees are working under the same brand, it makes sense that they learn from each other to build the brand together.
Being a business owner can be isolating at times, and knowing there are others around to call on, as well as a head office support team, is reassuring.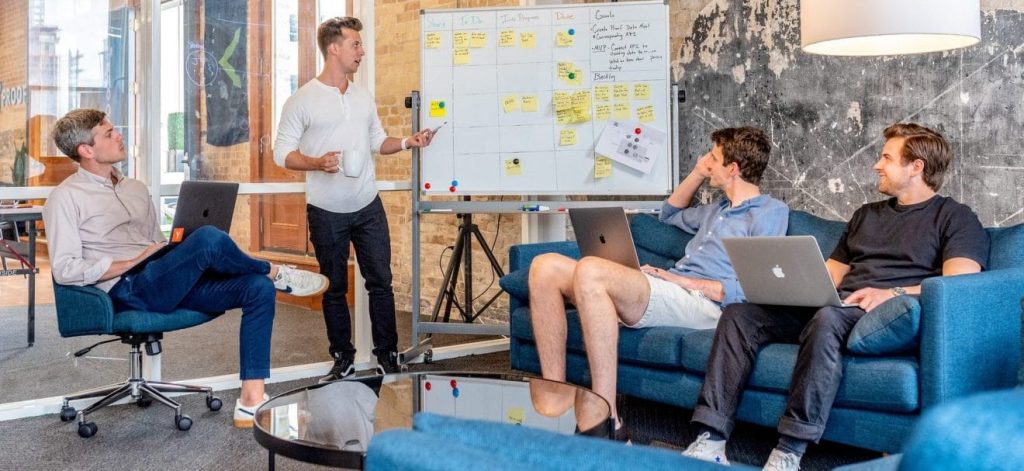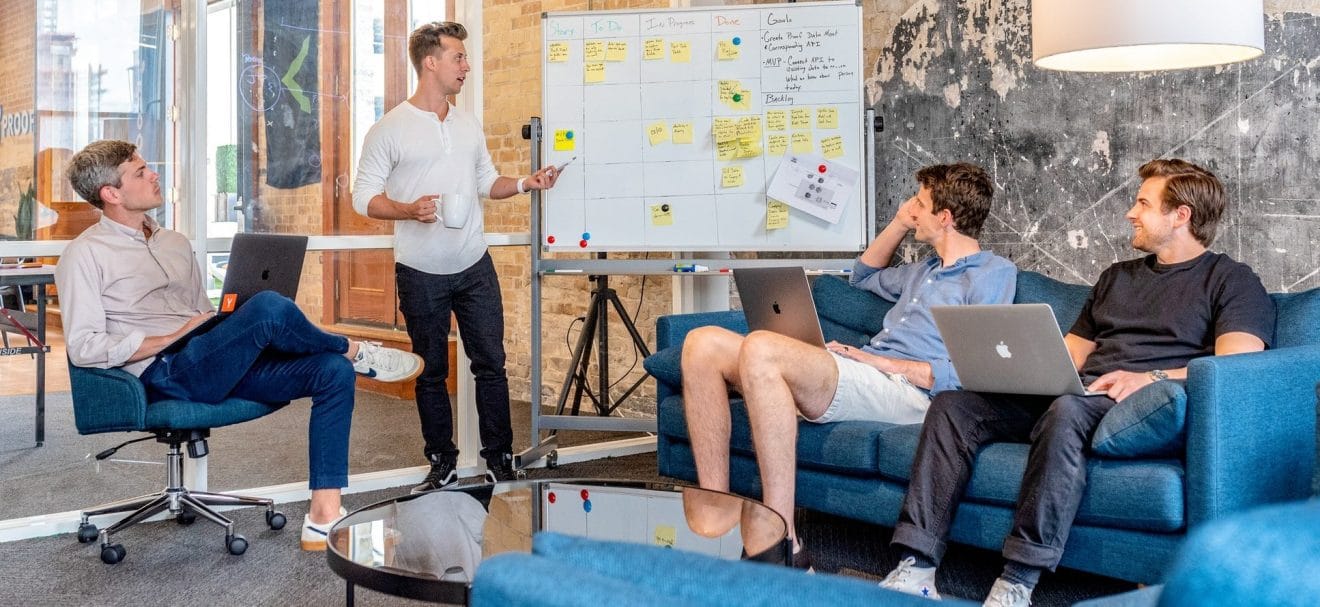 Pros for franchising your business
Franchising a business has many benefits, but it is not easy, it will take significant time to develop the business and systems until it will be anywhere near ready to franchise.
Time is necessary to perfect the model, as rushing into taking franchisees into a system that is not ready to support them is unethical and will end up being costly.
Once the model gets ironed out, iron-clad and ready for expansion, here are some pros…
Quick growth
Once you have the right systems in place, franchises can expand at a quick rate.
If you invest the time, capital and work into getting your model right from the beginning, then the only limitations on your expansion rate are the ability to recruit, train and fully support your franchisees.
…. That's more cost-effective
Your brand benefits from the capital investment and resources of your franchisees, so you require less capital than taking on more stores and more staff yourself.
Fees are paid by franchisees to join the network (covering the cost of training them and establishing them in your systems) and then on an ongoing, monthly basis.
Better results per outlet
A network of owner-operators gives you a more robust business compared to merely installing managers.
Franchisees are far more motivated and have a significant vested interest (financial, time and emotional) in the success of their business, and consequently, your brand, which grows through a network of ambassadors with as much interest in you as making it the best it can be.
Economies of scale
A franchise network can begin to take advantage of bulk buying power, reducing your production costs, for example, or increasing your profit margins.
Easier management
A franchise network requires staff to support and oversee it, but far, far less than a similarly-sized company-owned operation would need to function.
Franchisees take on all the responsibilities for individual outlet staff, accounts etc.
Strength in depth

–

the story of McDonald's franchisees
Many franchisors, particularly when they are starting, encourage franchisees to contribute ideas for the future success of the brand.
You're all working towards the same goals, and the synergy in the relationship can be incredibly powerful; sometimes, the views and experiences of others coming into your network creates new routes to success.
A franchisee invented the Big Mac, and that's been reasonably beneficial to McDonald's…
If you're considering becoming a franchisee or want to franchise your business, it is detrimental to do extensive research.
Attending a franchise exhibition is a step in the right direction when doing your due diligence.
The bfa is in partnership with Franchise Exhibitions throughout the year, providing the opportunity for people to attend seminars and workshops, speak with bfa accredited consultants and solicitors and meet with franchisors all for free.
A high standards industry
The standards in franchising have reached exponential levels, and many franchisors are adapting their models to reflect the changing trends and priorities of franchisees and consumers alike.
This high level of standards includes a more significant focus on ethical values and social circumstances.
The bfa HSBC Franchise Awards categories recognise these trends and created categories, such as Social Enterprise and Leader & Culture, which support franchisors who have gone above and beyond to promote good culture amongst their franchisee network and community.
There have been many peaks and lows for franchising, but in 2019, it's never been in a healthier state.
The British Franchise Association hope to continue educating the UK on the franchising industry, arming prospective franchisees and franchisors with the knowledge to have a successful journey.