When done properly, email marketing is a fantastic way of bring in new clients, and engaging with the ones you already have. However, many business owners make very common mistakes when implementing emails in their marketing strategy. Here are the top mistakes all business owners make, and how you can avoid them.
Writing Long Or Rambling Emails
Most people get bombarded with emails every day. If they've taken the time to open yours, you've got to tell the reader what you want, and quickly. Some business owners make the mistake of writing longer emails, or emails then tend to ramble. If a reader sees this, it's not going to take them long to give up and just delete the email altogether.
Avoid this by keeping your emails short, sharp, and to the point. A tool like Easy Word Count can help you keep the word count down.
Not Using The Subject Line To Their Advantage
Your subject line is the first thing the reader will see. It's your job to draw them in with it, and show them why they should read it. However, some writers don't realise this, and use dry, dull and boring subject lines that don't tell the reader why they should open this email.
Your subject lines should be bright and engaging. Give the reader a reason to open the email. Offering solutions is often a good idea. For example, your subject line could read 'Looking to get more sales online? Our eBook can help.' It's worth drafting a few ideas before you settle on one. A service like Grammarix and Ukwritings can help you do this.
Not Segmenting Your List
You'll have a full list of clients that you can email, but many forget that they don't all need the same emails at the same time. For example, some clients are new signups, and they'll need different emails to those who haven't been online for a while and need a nudge from you. Sending them all the same email won't help at all.
Ensure you're segmenting your list, and sending the right emails to the right people. You'll see better results this way, and your readers will see that you're paying attention them and their needs.
Forgetting To Personalise Your Emails
Nothing turns a reader off more than seeing an email that's written to 'Dear Customer.' How can they feel valued if that's how you speak to them? They're not going to keep reading if that's how you write. Personalising your emails is crucial.
This can be as simple as opening an email with their name, or you can find more involved and fun ways of personalising an email. A service like State Of Writing and Boomessays can help you here, in formatting and creating those emails so they're personal to every reader.
Emailing Without Permission
If you have your clients' email addresses, you can't just start emailing them. They actually need to give permission for you to do so. Some businesses go ahead and do this anyway, which can land them in hot water, legally speaking.
Ensure that you're asking clients to opt in to an email scheme. This can be a single opt in, where they provide you with their email address, or a double opt in, where they also need to confirm that yes, they do want emails from you.
Not Giving Readers Good Content
The rules on content creation apply here in emails, as well as on your website. If your emails aren't providing value to your readers, they're going to unsubscribe. Just like with your website, your content needs to be exciting, engaging, and useful to the reader.
If you need some help creating this content, try a service such as Paperfellows, as recommended by the HuffingtonPost. Their writers can create engaging content for you to use in your emails.
Not Asking For The Sale
After writing such excellent emails, it would be a shame if you get to the end and you just don't ask for the sale. Why put in all that work and not close the deal?
Ensure that you're including a call to action in each of your emails. Identify what you want the reader to do, and ask for it. If you don't ask, you don't get!
Not Proofreading
If you don't proofread your emails, mistakes can slip through and make your company look sloppy or unprofessional. This obviously isn't something you want to do, so make sure you're proofreading.
If you can't proofread your emails, or just need some help, proofreading services from Via Writing and Essayroo are available.
Use these tips when you're writing your emails, and you'll easily avoid the most common mistakes most businesses make in their email marketing.
Author: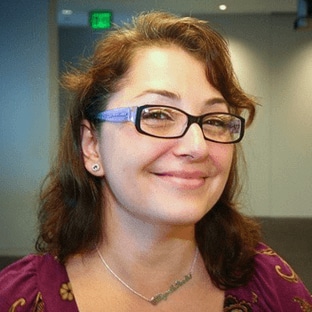 Gloria Kopp is an email newsletter writer and editor at Big Assignments. She is a regular writer at The Tab and Australian Help blog. Gloria is the author of Studydemic educational blog for marketing students.