Horses love Buck Brannaman. I suppose some leaders might too. He's the horse trainer whose life story as an American cowboy came to the big screen in the Robert Redford American movie, "The Horse Whisperer." People from all over the world now bring their horses to Buck for continuous improvement. Buck's clients, some famous, some not so much, all have one common belief: Their horses have the problems and Buck is the man to solve them.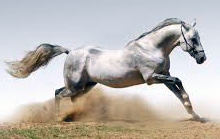 As it is for many other leaders in the horse community, this is now Buck's normal. He's seen and experienced lots of stuff. Sometimes it's kicking, sometimes it's rising up, and sometimes it's just a soft, but simple whinny. And Buck experiences this before he even gets into the corral to spend meaningful time observing the horse's normal patterns and behavior.
Buck's pretty used to this. He's been studying behavior for a long, long time. So long in fact, he can't remember the last time a horse trotted in and simply said "Buck, I have a Leadership problem, and here's what it is." He wishes they would; it would certainly make his job easier.
"When it comes to horses, Buck Brannaman is part guru, part psychologist, and all cowboy. He's a 19th century man in a 21st century world, and his life is at once inspirational and instructive." – Tom Brokaw
Buck remains committed to his cause of personal improvement. He intrinsica
lly values, and sees the good in what he does and what the horse is capable of. And while the movie brought great attention to his work-an extrinsic reward I suppose, the current and future monetary implications are not what continually drives him to the very top of his profession.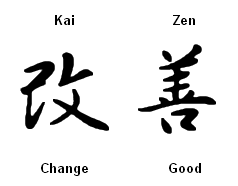 That's because where problems exist, Buck sees opportunity for both Kai and for Zen. That's Kai for change the easy American part; and Zen for good-the very hard for Americans, Japanese part.
But this remains Buck's personal and professional, unbridled, horse problem solver, desire for continuous improvement.
You see, horse problems are at the root of Buck's opportunity-an opportunity to use his own curiosity and creativity to find, and then get to the root causes of problems. While Buck has years and years of dealing with horse behavior, he still values the fact he doesn't know much about horses.
"Buck Brannaman is part of a lineage of skilled horsemen, and for the horses he works with, it is about trust and understanding, not submission." – Robert Redford
Each time Buck fails, it's a horse kick here, a whinny there, or even an uncontrolled gallop. Buck laughs it off, and then seeks to learn and understand more and more about the horse's problems. And it seems that his clients really appreciate he seemingly "fails" so often.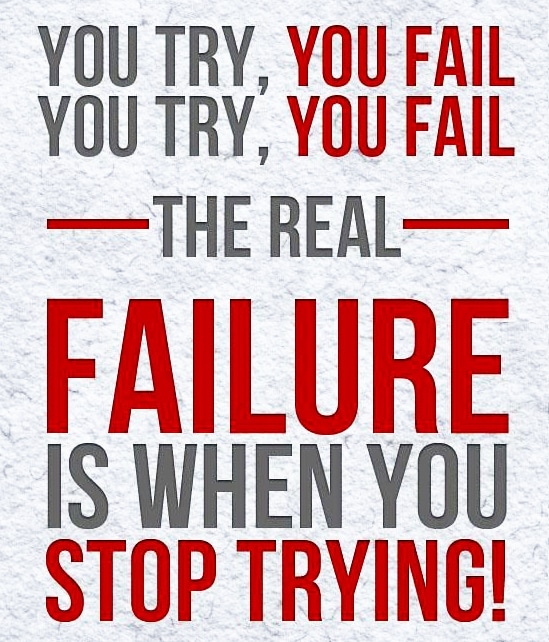 Judging by his ongoing success and continuous improvement of horses, he must be failing and then learning a lot. This "failure" brings along with it a refreshing new look at the horse's behavior by both the client and by the trainer. They then learn to collaborate and learn cool new stuff about the root causes of behavior.
But you would think that a man of such incredible knowledge and such incredible skill, would perhaps behave with an equal degree of arrogance. After all, Hollywood made a movie about his own life. And yet he demonstrates time and time again to others, he truly wants to learn more about horse behavior-his humility perpetually vaulting him to an even more recognizable world-class horse behavior expert.
"Buck Brannaman is no ordinary horseman. He is demonstrating his way of turning frightened horses into friends, a way that has more to do with respect and trust than mastery or manhandling." – Smithsonian Magazine
Heck, Buck's even learned a bit about variation. Perhaps the problem was a bad hoof that caused the horse to occasionally falter-a bad hoof from years of abuse or improper maintenance. Perhaps it was a poorly fit bridle that should never have been put on the horse in the first place. Or perhaps the horse just needed a little personal attention from years of standing alone in a pasture with no one to care for him except when the owner wanted something from him.
Some of Buck's client's get it. But for those who don't? Well, they never come back. But at least both sets of customers have begun filling their minds with new knowledge; a cool existence; a different experience – one that didn't exist for many of them before they came to Buck's ranch, or before he went to theirs.

And this is what has brought the world of horse problem solving and Kai and Zen into Buck's life – Buck's simple leadership style. An inspirational one at that, and one we can all learn more from.
1. Buck's learned taming a horse is different from maximizing the potential the horse can bring to both its owner and to its rider. While roping, and then bridling the horse helps him gain some degree of control over the horse, it does nothing to give the horse confidence that no harm will come to it from doing what Buck asks, or from failing when it can't because it hasn't developed the prerequisite skills just yet.
2. What has made Buck the horse whisperer, is not his uncanny skills to bridle horses and control them. It's his uncanny ability to unbridle the horse's true potential that has lay dormant deep within the horse's very existence.
3. Months and months, and sometimes even years go by without some of Buck's client's horses getting any meaningful attention from their owners. While the horses may get ridden, it's often with a whip, a saddle, and a bridle along a helmet for the owner's protection. Buck sees things quite differently.
4. When Buck begins his improvement sessions, his vision is that the horse will one day be able to be ridden both unbridled and unsaddled-the horses actions controlled only by the sound of the client's voice, their gentle touch by hand, or through the rider's close personal contact. Hmmm, maybe he's onto something.
But Buck also knows the client's horse will one day have to live in a world outside what he has taught him. Because as it turns out, Buck doesn't help improve people with horse problems; Buck helps improve horses with people problems.
What does Brannaman Buck say about leadership?
"You can't be a good guy when you leave the barn, but a bad guy when you get to it."