Who needs innovative governments? We all do.
The role of government in technology innovation is a topic that has long been valued.
Most countries have a history of governments inspiring and driving technological development.
Reading the Entrepreneurial State by Dr Mariana Mazzucato made me realize the United States government offers similar public tools and processes; they are just not widely discussed.
How State funds Innovation
In her book, Dr.Mazzucato outlines three ways the US government helps the private sector develop tech products and build successful businesses.
Funding big tech initiatives that have a long-lasting positive economic impact.

The Apollo program and other NASA funded projects, DARPA and publicly-funded University programs resulted in the Internet, the GPS, several other ground-breaking discoveries still generating new commercial products today.

Directly funding early-stage startups at a phase when they are considered too immature for private Venture Capital. Companies like Intel, Compaq, Tesla, and Apple have all received early-stage public financial support in some form.

By protecting US companies with legislation (IP protection), aiding them to succeed in international business (trade negotiations), and retaining government programs to create demand (tax cuts, purchase programs to public schools, military, etc.).
Much of this is hidden from the public discourse.
In economic terms; the role of the government is seen as an unnecessary regulator and an inconvenience to the Invisible Hand of the Free Market.
In this context, when governments are asked not to be part of tech ecosystems, the assumption is that the private sector is better at innovating on its own.
However, taking a closer look at the achievements of Apple, Microsoft, Google, and other absolute success stories, it is obvious they would not have become the success they are without the role of the US government.
Taxpayers' money is crucial in high-risk areas which private investors deem too risky, too far out there, not even a market yet.
There's not one Venture Capitalist out there who would have imagined, planned, then funded the Internet, for example.
Allowing governments to think Big, and not 'stay out of the way', we can build the ground for technology inventions and solutions that tackle big societal problems such as climate change, pandemics, unemployment, and inequality.
These big new fields that are not 'ready for business' yet will become markets when governments are allowed to take risk, experiment, fail, and unequivocally succeed.
Governments not only have deep enough pockets to take the exploratory risks, but they also have the incentive as they are in any case paying for the society's failure if all goes wrong.
The Space Force, small satellites, and beyond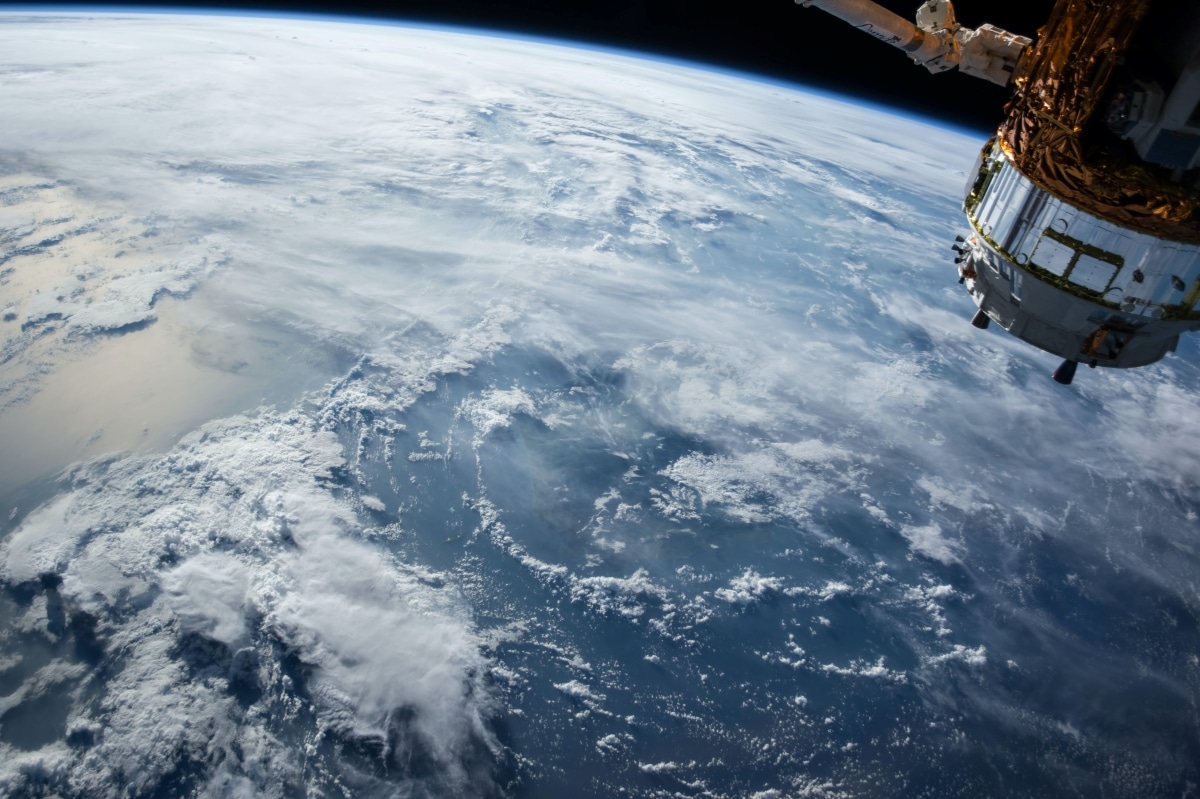 The Small Satellite Industry is a reasonably new industry segment born from the investments made into space technologies mainly by United States taxpayers since the launch of the Apollo program in 1969.
The Small Satellite Market is estimated to have been $2.92 billion in 2017 and is projected to reach $7.53 billion by 2022, at a CAGR of 20.83% during the forecast period. SpaceX and Virgin Orbit are the sexy new faces of this industry.
I had the pleasure to be invited to the Small Satellite Symposium at the Museum of Computer History in Silicon Valley this February.
The keynote address was delivered by Lt. Gen. John F. Thompson, Commander, Space & Missile Systems Center, Space Force Command.
Space Force Command is responsible for more than 6,000 employees and a $7 billion budget for research, design, development, acquisition and sustainment of satellites and associated command and control systems.
Lt. Gen. Thompson discussed how the space industry has shifted, largely from the public to the private sector.
Only 20% of investments in space tech now come from the Department of Defense (DoD), while commercial investors put in 80%.
Not too long ago, the numbers were vice versa. The DoD, in his words, needs to partner with private companies for speed because our adversaries are moving fast.
A vehicle to foster this joint innovation is the Space Enterprise Consortium. 75-80% of its members are now non-traditional small companies working in concert with the DoD under a contract budget that went from $100 Million in 2017 to $1.4 billion in 2020. That's $1.4 billion direct business from the defense budget to small businesses.
In addition to ordering products and services from the private sector, the DoD has also directly invested $7.2 billion in 67 companies since 2000. Most of these 67 are rocket launching companies.
Considering there are only about 100, max 150 rocket launching companies out there, this public injection has been critical to the birth of this new industry.
A handful of these rocket launching companies were on stage hosting a panel discussion.
Rocket Lab, Relativity Space, Virgin Orbit, Firefly Airspace, and Exolaunch all launch satellites with payloads from both commercial and governmental providers.
A general feel in the panel is the ratio has, since the beginning, been 50/50 and continues to be so. Without half of their business coming from taxpayer-funded organizations, these companies would struggle.
Also internationally, countries who have not traditionally been involved in the space industry now can launch their own situational awareness solutions, weather satellites etc.
This customer-friendly segment is hugely attractive to the small satellite launcher companies, American pioneers driving this new industry forward.
In his closing remarks, Lt. Gen. Thompson highlighted the importance of working with our allies when planning for command of space.
If not us and our allies, then who?
The case of Apple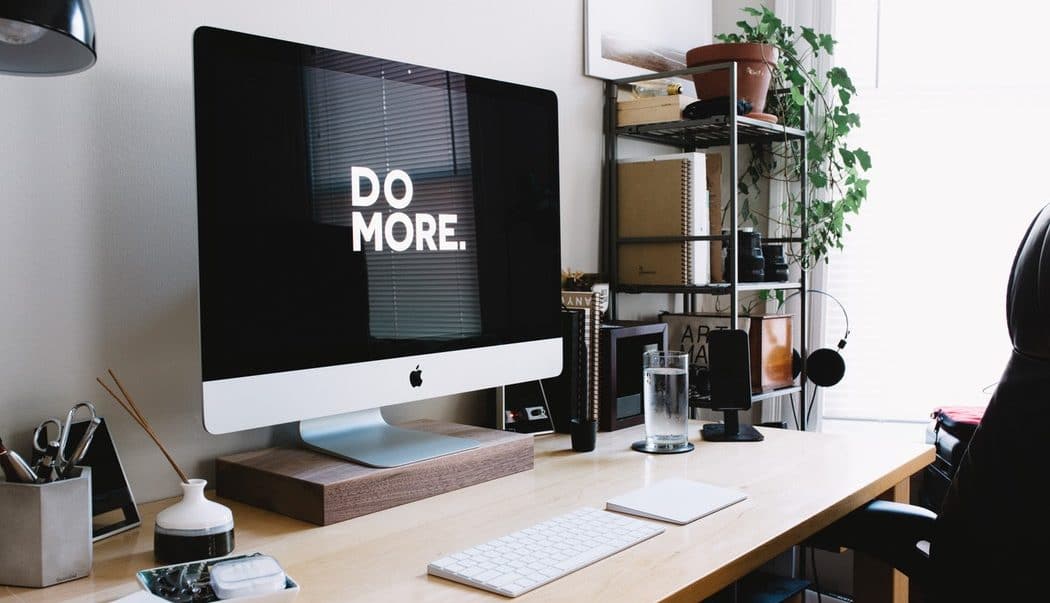 All of the recent tech revolution breakthroughs have roots in publicly funded projects.
Take the iPhone, which features Internet, GPS, Touch Screen, Siri, and other high tech innovations.
While the product is exceptionally well designed and marketed, the "smart" qualities and core technologies that have made it the success it is today derived from pre-existing government projects.
Interestingly, we are not only talking about the US government.
The iPhone implements patents from long time industry behemoths such as Samsung, Sony Ericsson, and Nokia.
All of these private companies received public support along the way from their native governments South Korea, Sweden, and Finland respectively.
Nokia's patents in the iPhone include the GSM, UMTS, and WLAN network patents, plus antenna, chipset, software, UI, and video coding patents in hardware and software.
These Finnish patents date back decades to the Nokia Electronics and Communications Labs from the 1960s up until the 21st Century, primarily publicly funded.
The Nokia patents and top industry secrets inside the iPhone became public in a series of lawsuits, which Apple later settled.
The average American iPhone user is likely not aware their phone has received subsidies from the Finnish taxpayer.
Between 2006 and 2011, Apple used only 2.8% of its revenue in R&D, compared to 12.9% by Nokia, 12.2% by Sony Ericsson, and 8.3% by Samsung.
This data further enforces the thinking that Apple's strategy all along was to rely on existing technologies and focus their efforts on usability design, form factor and new market category creation.
The case of Elon Musk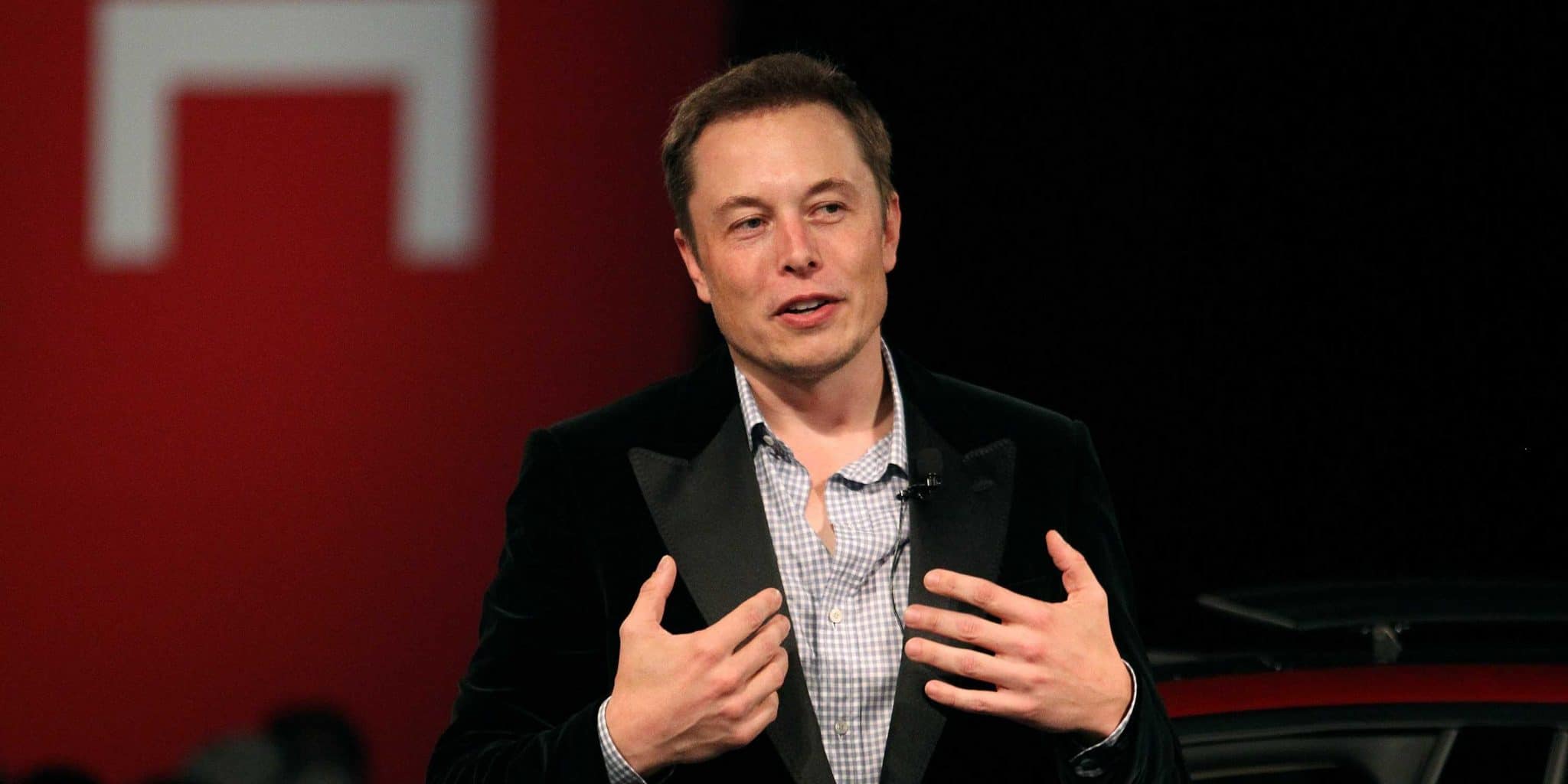 Another Nordic example of state subsidy comes from Norway, where the Norwegian government subsidizes buying, owning, and operating an electric vehicle.
This subsidy has made American Tesla one of the top-selling cars in Norway, selling more cars there than in the US.
In addition to Norway, the United States has been good to Elon Musk. Tesla, SpaceX, and SolarCity have benefited from $4.9 billion in US government grants, tax breaks, investments in factory construction and subsidized loans.
In 2009 the young startup Tesla received a $465 million early-stage guaranteed loan from the Department of Energy. (Apple received a similar loan in its early years.)
Yet all we hear in the media is the myth of the lone innovator and entrepreneur, forgetting the role that taxpayers played in their success.
Surely all of Elon Musk's companies have also received private funding.
Private investment kicks in after broad public investments have been made, and the market is ready.
Public spending stimulates private spending, it's a 'crowd in' effect rather than 'crowd out' by the state, as some suggest.
Again, evaluating state spending must include the broad positive market impact that government-supported initiatives have created in the long term.
Private investments are being stagnated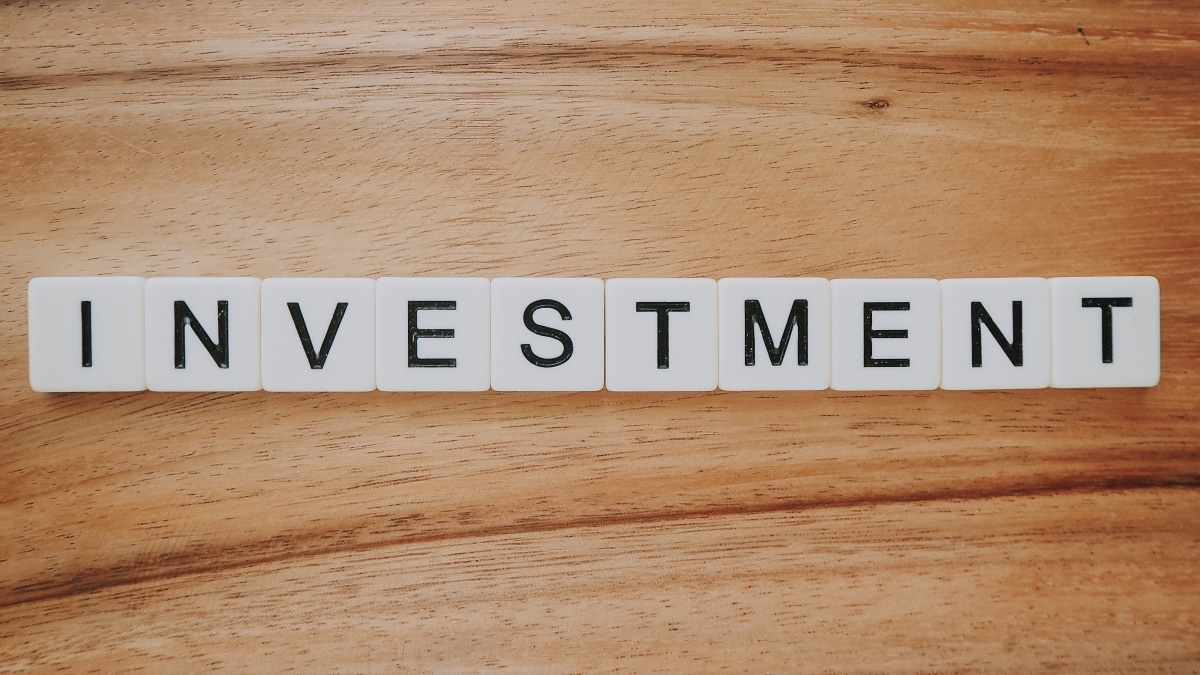 According to Pitchbook's 2019 summary '21 charts showing current trends in US Venture Capital', deal value and deal count is stagnated, but mega deals are on the rise.
This change is true to seed, angel, early, and late-stage venture investments, but also institutional and corporate investments.
In other words, for an average American startup or growth company looking for funding, it's harder to get more and more significant investments. Super IPO's like Uber dominate the news, but early-stage angel and seed deal activity is dropping.
The median age of companies receiving angel and seed financing exceeds three years for the first time since 2019. It seems investors are focusing on reducing risk by favoring more mature startups.
Venture arms of corporate heavyweights such as SoftBank, Amazon and Alphabet have contributed to a growing share of VC investment over the years. Still, overall Corporate Venture participation decelerated to a stable level in 2019.
'Being bought by Google' is no longer as realistic as it used to. For anyone concerned about our economic growth, this is not good news.
Asymmetric Public-Private Funds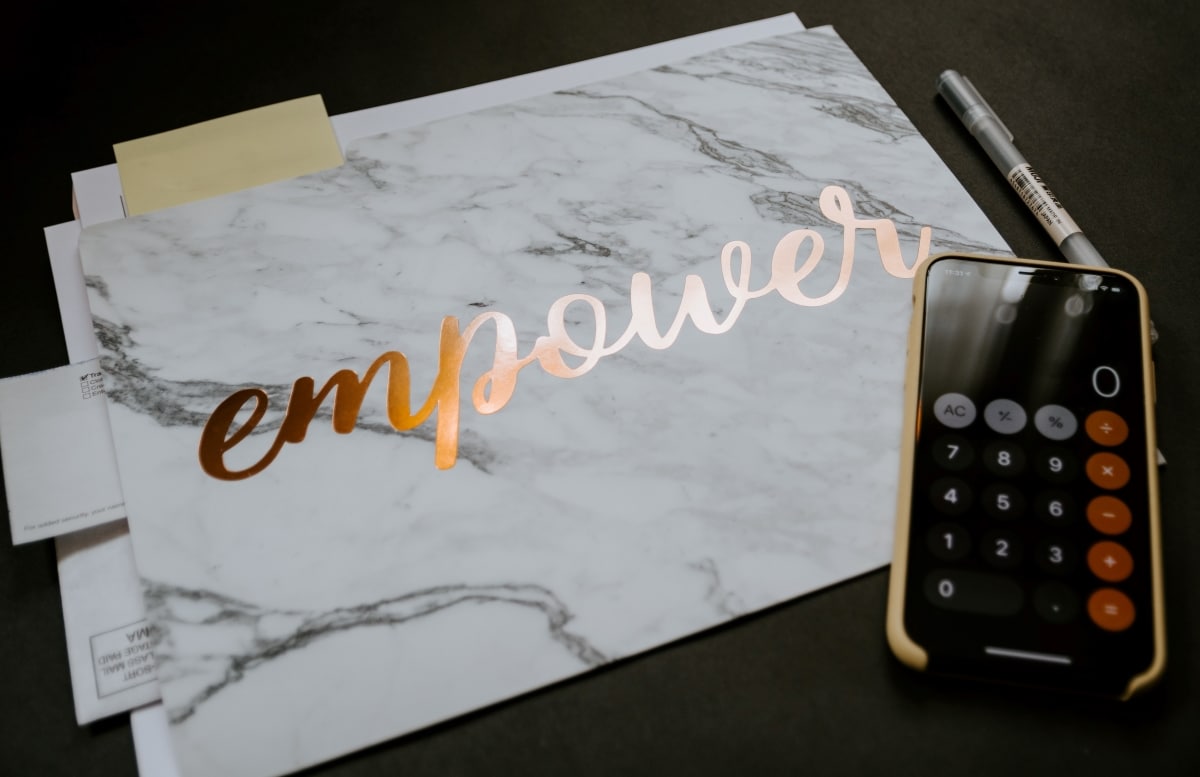 How can taxpayers and private investors work together, then, to create that winning combo that results in the future iPhone or Tesla?
Symbiotic public-private funds such as the Israel born idea of an Asymmetric Fund is one solution.
In an asymmetric fund, public investor and private investor both put in money, but they may take it out on different terms.
Creating new asymmetric public-private funds requires new ways of metrics, methods, and indicators to evaluate how successful the public sector is.
The UK, Netherlands, and Finland have all launched asymmetric funds where risks and rewards are divided unequally.
In the Finnish asymmetric fund Butterfly Ventures, the Finnish government takes a more considerable risk than its private co-investors.
The thinking is, the Finnish government will then get subsequent revenue from the tax euros generated by the startup when operating and hiring people.
Finland also funds companies directly through its innovation-funding arm Business Finland, though it does not take any stake in its investments.
Business Finland measures investment success in the number of jobs created, and the domestic and foreign-born revenue generated by the publicly funded startups.
Made in China 2025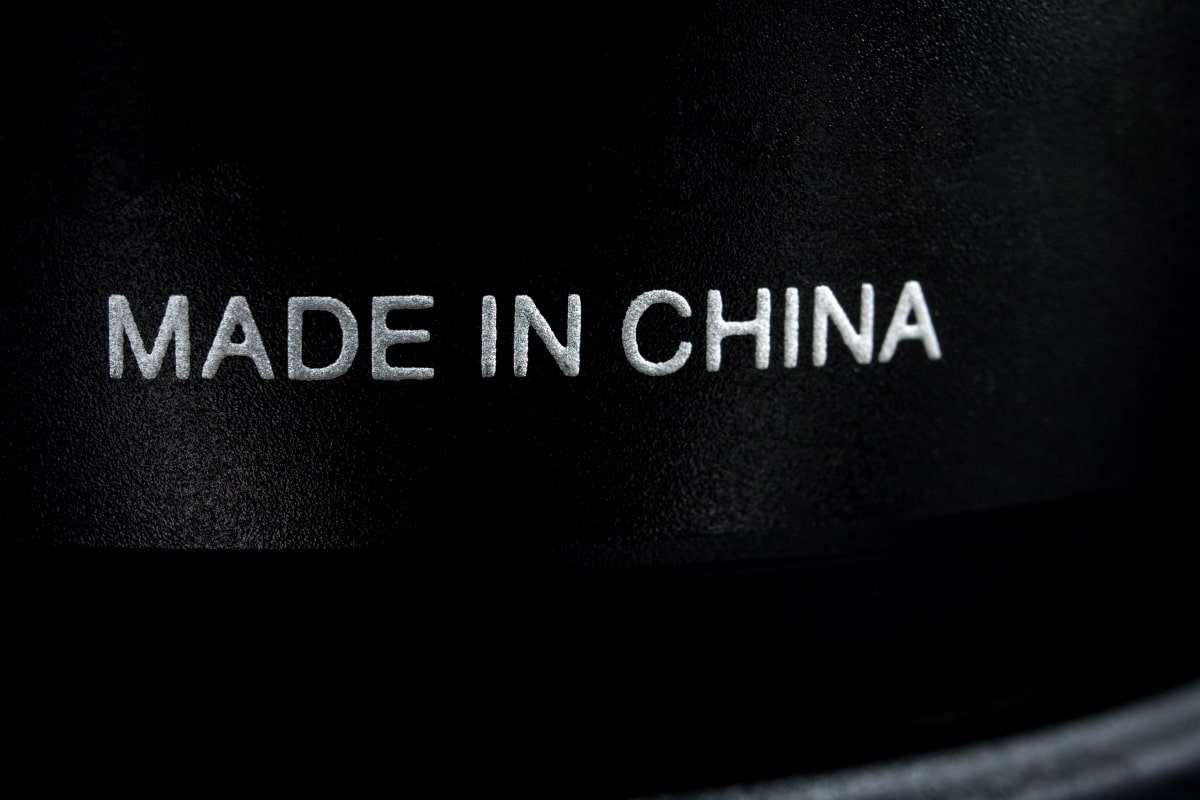 (Image Source: Flickr)
Let's jump to the other side of the world for a moment.
Consider 'Made in China 2025', the Chinese government's vision, plan, and sets of action points to upgrade their manufacturing capabilities of Chinese industries into a more technology-intensive powerhouse.
It focuses on high-tech fields including the pharmaceutical industry, automotive industry, aerospace industry, semiconductors, IT and robotics.
Western companies currently dominate these areas, outsourcing manufacturing to China but keeping profits in their home countries.
China is set to change the dynamics, and it seems to be working. 2019 was the year when China surpassed the United States in the number of patents filed in Digital Communications technologies.
The ability of the Chinese government to take risks far succeeds any private company's ability to do so, resulting in progress that would never be possible with the magic hand of the market alone.
Surely there will be failures along the way, but the outcome as a whole is likely to be a success.
According to Dr Mazzucata, we should abandon short-sighted ways to evaluate government success by counting failures and expecting short-term profits and instead start by measuring government investment by how much courage they have to enter new areas.
This path of action is exactly how China is approaching the issue.
How to make government attractive to tech talent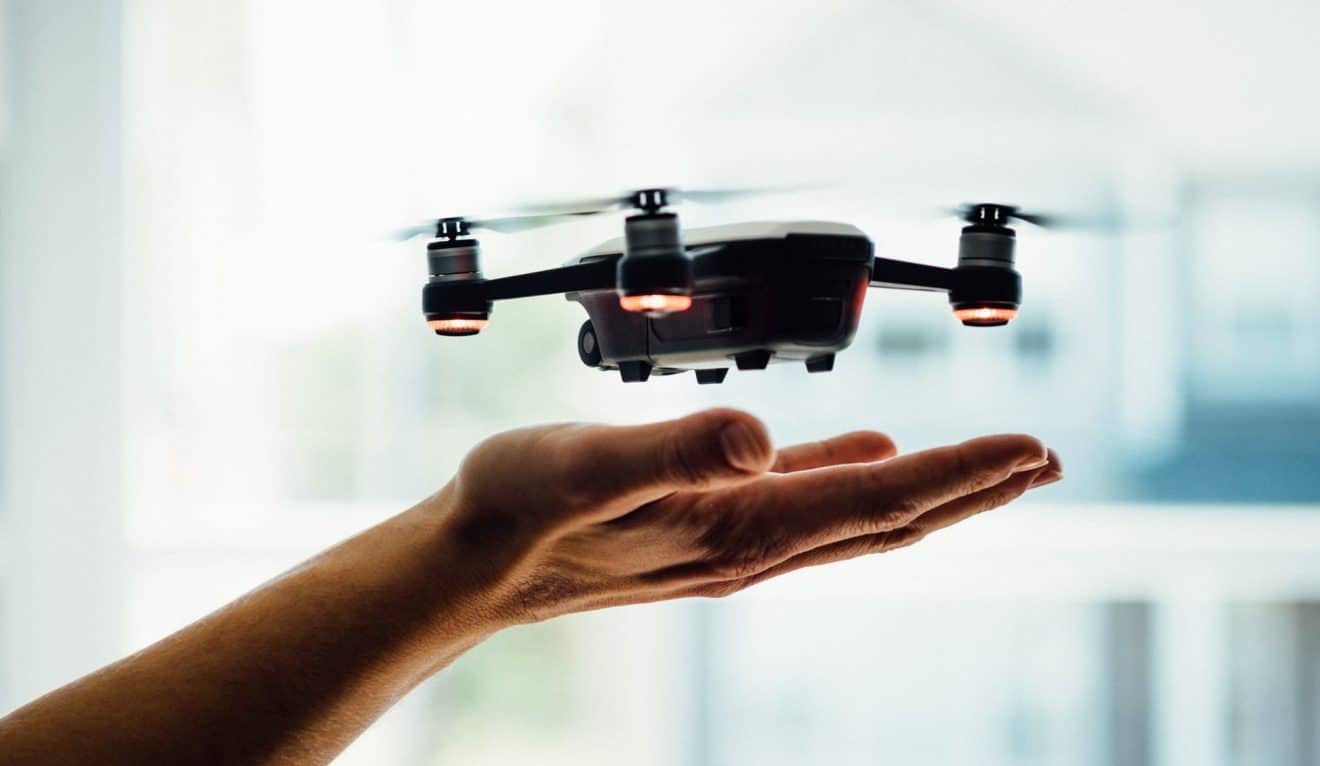 Back in the west, the government is encouraged to insulate itself from the private sector. Start Googling "government should stay out …" and you'll see hundreds of millions of articles on how governments should stay out of business.
Under this pressure, public officials don't attend business conferences or engage in microeconomic discussion. They try to stay invisible, try to be less and less interested in private research and private enterprise.
This challenge directly results in public offices becoming less attractive for people interested in technology and innovation, which results in even more criticism towards the government.
We have created a negative downward spiral, which is not good for anyone, not the private entrepreneur nor the taxpayer.
Yet, under this same opinion climate, US Small Business Innovation Research (SBIR) continuously funds early-stage startups even before any VC will. At the time of writing, the agency listed 87 solicitations open for companies to apply, with more than 738 closed.

Even when public authorities are being warned they shouldn't "pick winners and losers" they do that every day as part of their job.
SBIR has funded early-stage startups such as Intel, Compaq, and Apple, yet has not received public praise over "picking the winners".
There's no dividend being paid out to taxpayers, even the corporate tax revenue from these companies is questioned due to tax cuts and "tax planning" on the part of the corporation.
Linked to how we measure public investments, Mazzucato argues we should allow public organizations to trial and fail, but also importantly reap the benefits from successes.
This innovativeness is vital for the economic well-being of the state as well as for supporting public opinion towards utilizing tax dollars in tech development.
Celebrating the economic success of publicly funded startups also helps formulate the public image of the state as an attractive employer for tech talent.
Picking the BIG battles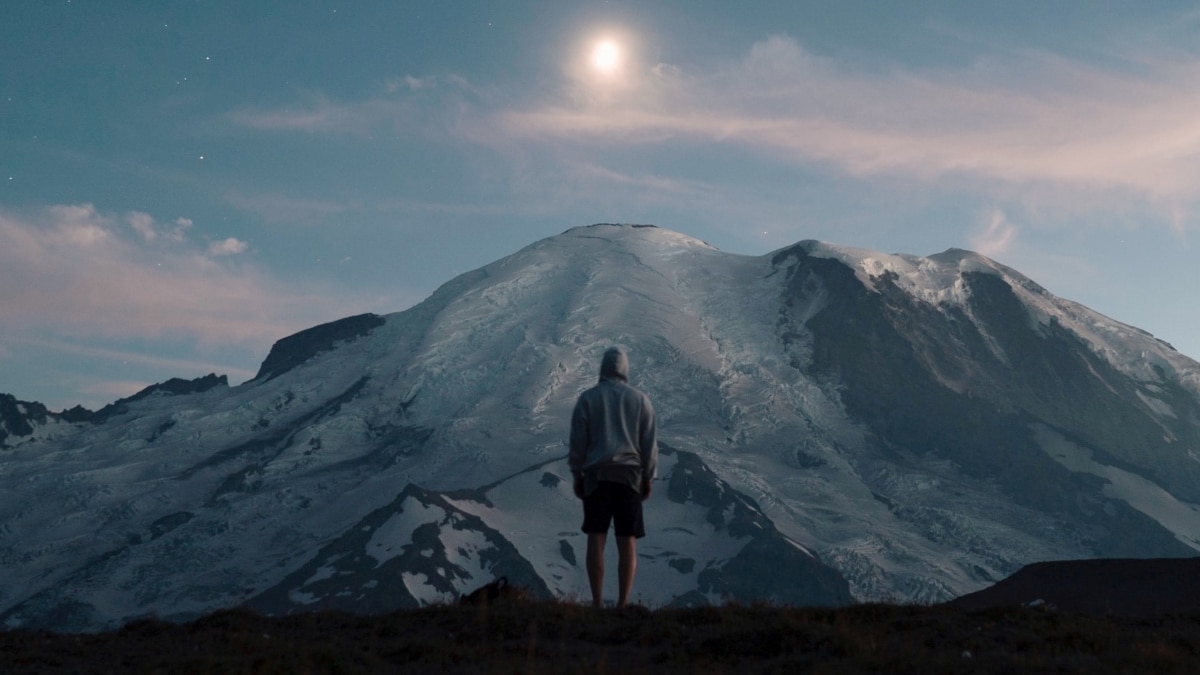 As governments can take big risks, those big risks should get directed towards solving big problems.
I suggest four topics that need the attention of governments and need it fast. These are topics that have to be solved to continue keeping the planet livable for all people, but they also generate technological and economic opportunities for private business.
1. Climate Crisis
America is about to lose the opportunity to benefit from the global demand for environmentally friendly technologies.
European and Asian countries are legislating that its private and public organizations buy and utilize technologies and products that help fight the climate crisis.
They also profoundly aid their private sectors in R&D in this field. In 2018 and 2019, Germany and Japan outranked the United States in the number of patents filed for new Energy and Transportation inventions.
Not a day goes by without a nation declaring its carbon targets for the very near future.
The UK recently announced to stop selling gas, diesel and hybrid vehicles from 2035, five years earlier than initially planned.
As with the example of Norway already indirectly subsidizing Tesla, the EU has initiated several public programs for energy storage.
The EU Battery Alliance, a public-private consortium, is calling for 20 Giga battery factories to be established in Europe shortly. This sustainable development is to satisfy the total demand of Li-ion batteries for as high as 400 GW by 2030.
With these public drivers, the European battery market is estimated to be worth EUR 250 billion by 2025.
The states and other trade regions not only have the opportunity but the responsibility to create new markets in Cleantech, Bio and Circular Economies. Companies will follow and generate tax revenue when the path is clear.
2. Crisis of Democracy
Regardless of where you stand in the current political debates, it is clear that economically leading countries are less interested in being the beacon of democracy and hope in the world that they used to be.
All western democracies have their internal challenges with polarized political climates and little interest in solving these problems together.
The fragility of social media, lessening of online privacy, poor media literacy are all fruitful ground for online manipulation. Hostile governments are actively taking advantage of this.
Technologies such as 5G cellular networks with ubiquitous access to people's lives, IoT solutions with sensors that can be turned to surveillance nodes, privacy issues and other cybersecurity vulnerabilities, they all pose a further threat to the stability of western democracy.
The crisis of democracy is not a law of nature. We can fight the trend by regulating how technologies are getting used, how tech companies operate and implement international solutions between friendly countries.
This goal is a big one that needs governments to act together with the private sector, and it needs to happen quickly.
3. Crisis of Capitalism
While the stock market is doing good, unemployment is low; many still feel they cannot survive with their paycheck, or cannot pay back their student loans. Young people look for better health care and education while blaming the wealthy 1% for reaping all the benefits.
The gig economy has failed, and hopelessness looms. How can governments create a society where people feel their fate is in their own hands, and if they put in the effort success will follow.
Some sort of combination of tech platform offering and state financial incentive could be one step in an acceptable direction.
Basic income is one way to address the issue, enabling people to crawl out of poverty and allow small entrepreneurship instead of just collecting a benefit.
What if higher education was not offered and demanded in big expensive chunks, but in smaller, agile, more demand-driven pieces that applied to public financial support if an employer buys into some of the risks.
What if healthcare was not paid for insurance companies monthly but in smaller payments directly to the provider of not just 'sick care' but to institutions keeping people from getting sick.
Micropayments could boost whole new micro-economies if incentivized and taxed right.
Housing and transportation are the main cost buckets for families. There can be ways to bypass some of those costs with the help of sharing platforms if regulated right.
4. Pandemic Crisis
The readiness of countries to deal with pandemics is directly tied to their "bottom line". Without readiness for prevention and fast treatment, authorities need to introduce mass-quarantines which are incredibly costly for not just short but also long term economic impact.
A pandemic epidemic is something no government nor any pharmaceutical company alone can tackle.
As with IT, in biotech and pharmaceutical companies have benefited greatly from public research that has later been privatized.
Since 1970, 75% of New Molecular Entities (NMEs), i.e. new drugs trace their research to publicly-funded National Institute of Health (NIH) labs. Again, private companies are benefiting from publicly-funded risk-taking.
Preparing for a pandemic should be one of the big goals of any government, one where they absolutely want to collaborate with the private sector in creating intellectual property, jobs and tax revenue along the way.
Summary
In short, I have a three-step manifesto for addressing the public-private innovators dilemma:
Governments must be involved in tech innovation
Leaving the taxpayers' representatives out of planning for our countries' tech economy future is irresponsible.
Taxpayers are already creating entirely new markets for private commercial success, taxpayers are already funding new startups at a stage when private investors will not, and taxpayers are already bailing out corporations when things go wrong.
For the taxpayers to ignore their strategic role in all of this is self-deception. Governments must get treated as the risk funders they are, tolerating failures as well as celebrating successes.
Governments must have a BIG strategic plan
For taxpayers' representatives to be meddling with small ticket items is irresponsible. Big issues need big plans.
Private businesses do not have the means, nor is it always businessworthy.
Some issues are so invasive, cutting through so many layers that it is never going to be a business. However, parts of it may become a lucrative business.
It takes a state to kick big things off so companies can take the torch and run further.
Governments must work with friendly nations
No one goes about it alone. As Lt. Gen. Thompson said in his closing remarks of the Small Satellite Symposium:
If not us and our allies, then who?
Every city, every state, every county, every economic area needs an ally.
The political and economic map is being re-drawn dramatically and re-drawn fast.
If a country wants to stay on top of its game, it needs to work together with like-minded partners.
That's what everyone else is doing. The musical chairs are on.
Author: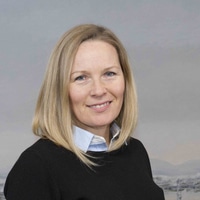 Petra Söderling is a Senior Advisor at Business Finland, the Government Funding Agency for Research and Technology Development in Finland. Business Finland serves under the Finnish Ministry of Employment and the Economy.
Ms. Söderling has built her career in Technology and Innovation in dynamic international corporate environment, as well as being an entrepreneur.
She has successfully launched two startup companies, one in Mobile App Development and one in Real Estate Technology.
For over a decade Ms. Söderling served at various senior positions at Nokia, including Head of Open Source, Head of Technology Marketing, and Director of Product Development for Nokia Smartphones.
Ms. Söderling sits on the IT Advisory Committee of Herzing University in New Orleans, LA, and has been granted several Innovation and Design Awards including Red Dot Best of the Best.
She holds a Bachelor of Business degree from Helia University of Applied Sciences, and a Master of Business Administration from Helsinki University of Technology. Ms. Söderling also completed Executive Education at Harvard Business School in Strategic Finance and Stanford University in Innovation.