Content marketing plays a significant role in growing a B2B business.
If a brand doesn't produce quality content, it simply cannot compete with others because buyers use all available information before deciding which companies to give their money and loyalty to.
The recently published "B2B Content Marketing: 2018 Benchmarks, Budgets, and Trends – North America" report beautifully illustrates the importance of content marketing for B2B businesses with these stats:
Ninety-eight per cent of B2B marketers use content marketing in their promotion strategy

;
Fifty-six per cent of B2B marketers say their organization is "very" or "extremely" committed to content marketing.
Despite a significant engagement in content marketing, only 25 per cent of them considered their organization's content marketing maturity level as high and developed enough to ensure success.
What could be the reason for the lack of content marketing expertise in businesses?
Well, it's a known fact that B2B marketing lacks enthusiasm, empathy, and genuinely impactful content, so it's no surprise that B2B businesses find it hard to deepen their relationships with customers.
The concept of 'storytelling' was born out of the necessity to take B2B content marketing to a whole new level by creating content that resonated with online audiences.
This approach seeks to offer value regardless of where an individual is in the "buyer journey" and connect with them on an emotional level, which is something B2B marketing lacks.
Studies evaluating the effectiveness of this new strategy showed that B2B customers loved it.
For example, a survey completed by Gartner and Google found that B2B buyers were twice as likely to consider a business if they felt an emotional connection to it as opposed being offered a service using traditional methods emphasizing functional value.
That's huge!
It turns out B2B buyers preferred to see stories of people who used the same products and services and experienced a positive change in their personal or professional lives because of them.
This acknowledgement was just a beginning.
Today, more and more B2B marketers are trying out the technique of storytelling in their content marketing strategy, explains Pat Fredshaw, a marketing researcher at EssaySupply.

Using this technique makes perfect sense: B2B companies can make a significant impact on their buyers, why not share this story to grab the attention of potential customers?
If you're looking to get into the business of storytelling as well, you're in the right place.
In the next section, we'll discuss storytelling in B2B and how to make stories that can transform your business.
The essence of B2B storytelling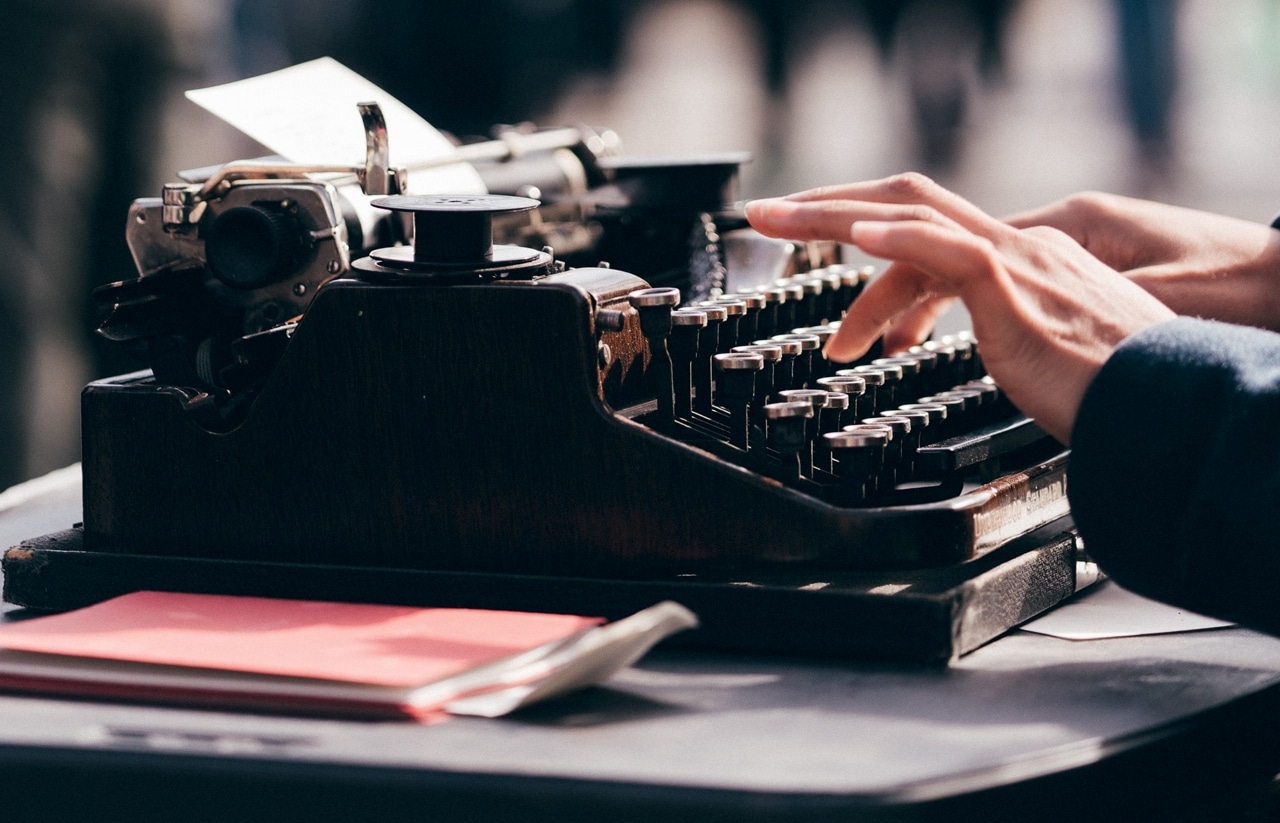 The process begins with one crucial question that you have to answer:
What would the world look like without your product/service?
Although it may seem like an easy question to answer, chances are you'll find it a bit hard to do that because we tend to take everything we have for granted.
Take a moment and imagine how your customers would live if they didn't have computers, smartphones, or the Internet.
Then, think about the challenges they would have if they didn't have your product or couldn't use your service.
For example, if they didn't have invoicing software, they would have to use expensive services of an accountant or a billing clerk, which would also take a lot more time.
Once you answer this question, you can become a storyteller.
Every organization can have a unique story because it has a unique mission, vision, and strategy to achieve them.
More B2B storytelling qualities
1) Over-deliver
Always try to leave some room for a positive "surprise" about your product/service. This technique contributes to creating a positive impression, mainly if a customer uses your services for the first time.
2) Be consistent
Your message should be the same across all marketing channels you're using.
3) Be genuine
If you try to be something you're not, your customers will quickly understand that and leave you for a business that doesn't deceive them.
4) Be an innovator
Early adopters and innovators are those who make the most noise, so they have an excellent opportunity to attract as many buyers as possible. That's why it's recommended to find something that sets your product/service apart from others.
Now that we know the essentials of B2B storytelling; let's see how to use their power to draw the audience and supercharge engagement.
Storytelling technique #1: Struck an emotional chord without a direct promotion
There are many excellent examples of B2B businesses using videos to make themselves more memorable, but the "Reunion" by Google stands out.
The video starts in India, where a man tells his granddaughter about a story from his childhood.
He says that he had a very close friend with whom he used to hang out all the time before their country split into two and he got forced to leave for Pakistan.
The man is upset when he is sharing these memories because he misses that friend whom he hasn't seen in decades.
After hearing this story, the daughter decides to do something and uses Google to locate her grandfather's friend in Pakistan.
Eventually, the two men meet, and the end of the video is very emotional.
The video has already received 14.7 million views!
Key takeaways
Let viewers know about the capability of the product/service without even promoting it directly.

Put emotion at the core of the video.

Identify a specific problem or multiple problems that a target customer faces and determine a feeling associated with those problems.

Emphasize the obstacle faced by a target customer.

If you're using non-English speakers in the video, use the IsAccurate to provide captions.
Storytelling technique #2: Focus on a specific need and show how your product satisfies it
This technique requires you to do the following:
Identify specific buyer and create a buyer persona.

Select a significant need from the buyer persona that your product or service can satisfy.

Show how your product or service satisfies the need in a particular situation.

Describe the advantages of your product/service using users' comments.
A brilliant example of this technique is the video "Empowering the Next-Gen Game Designers" produced by Intel. The company focused on a particular buyer persona (game developers) and showed how their latest chips performed in their everyday work.
According to the users in the video who are mostly young game designers, Intel's processors performed beautifully and identified specific features.
For example, one of them says that the processor was powerful enough to allow two complex applications to run at the same time, which is something he liked.
By including the testimonials of the real users, the company added credibility to its claims and demonstrated the viewers what the products were like in action.
Here's the full video for you.
Key takeaways
Let real identify specific features of the products that similar users could use in their work.

Demonstrate how the products solve common challenges the target users encounter regularly.

Focus on a specific buyer persona.
Storytelling technique #3: Introduce your team and let customers know that you listen to them
To demonstrate this storytelling technique, we'll use a video by Hootsuite.
It has two significant purposes: demonstrate that the brand listens to its customers and introduce several team members.
All of this, in a very creative way!
The creators behind the video get inspired a popular segment from Jimmy Kimmel's show called "Mean Tweets," where celebrities, athletes, and other famous people read mean things that Twitter users post about them.
Well, Hootsuite decided it was time to show that many users weren't satisfied with the design of their tool by having their employees read mean tweets about it.
The result was a great video that used a creative way to show that the business listened to its users and updated the app.
Check out this awesome video below.
Key takeaways
Use humor where appropriate

Demonstrate that your business values the opinion of the users

Make people relate to your business more accessible by introducing people who work with you
Storytelling technique #4: Capture the attention of as many people as possible
Only one video can make a huge difference for your business, potential customers, and even people who one day could become its employees, says Chelsea Ann Dowdell, a B2B marketer at RewardedEssays.

A perfect example is The Field Trip to Mars created by Lockheed Martin.
The company has long-term relationships with NASA and assisted the agency by supplying technology and knowledge needed to get to the Earth's orbit and beyond.
Given that the two organizations are currently collaborating on developing technology that will get people to Mars, marketers at Lockheed thought it was time to inspire future engineers and help everyone envision what having a field trip on the Red Planet would look like.
It has been said that the first person who will walk on Mars is alive on Earth somewhere.
Chances are it's a very young person because the trip is scheduled to be commenced no earlier than the 2020s.
So Lockheed filled an ordinary school bus with elementary school class who thought they were going on a regular field trip.
The trip turned out to be anything but ordinary! Shortly after the bus started the journey, its windows suddenly transformed, revealing VR displays of the surface of Mars with factories, giant mountains, and other infrastructure elements.
Everybody on the bus were shocked to see it.
Check out this fantastic video, which, by the way, also won an award at the Cannes Lions Festival.
As you can see, B2B storytelling can help you achieve much more than just attract the attention of leads but capture the attention of global audiences.
The video created an avalanche of responses in news media and social media.
Key takeaways
A fantastic story will get you on the news.

Use an element of surprise.

Briefly explain how you created the product/service to demonstrate your expertise.
Tools for B2B storytelling
Naturally, B2B content creation and promotion requires you to use the latest tools.
Below, we've compiled the list of some good ones for you to check out.
Video B2B storytelling requires a perfect outline and script, and professional writing skills to ensure a logical flow of ideas. This tool can get used for just that.
A simple tool for visual storytelling by creating beautiful images, infographics, social media posts and provides a large selection of templates.
This service provides reviews on the best proofreading and editing companies.
Track the performance of your content with the best analytic tool from Google.
Creating stand-out content optimized for search engines requires significant writing expertise. In addition to this, this tool also assists calls-to-action and visuals.
A tool for creating custom videos and evaluate their performance using built-in systems.
Instead of creating marketing assets alone, you could reach out to external experts for original contributions.
Short recap
Here are the best B2B storytelling practices for you to bring more stories into your marketing.
Introduce problems your target audience cares about.

Stir emotions to connect with buyers.

Emphasize the problem solved by your product/service.

Use real users to promote your product/service.

Focus on a specific buyer persona.

Be genuine and try to over-deliver.

Understand your customers as people, not businesses.
Conclusion
Don't forget to A/B test almost every element of your content marketing and optimize accordingly.
As you can see, this method of engaging customers is unique. It can produce impressive results if used correctly, so learn storytelling, and you'll introduce your business to the target audience in a significant way.
Hope these tips will be useful to you to begin your way in B2B storytelling and create compelling stories that make potential customers think about your business.
We specifically used a lot of examples to inspire you to create amazing stuff.
It's your turn now, happy storytelling!