How to do social media marketing the right way: 
Social media usage is an essential part of everyday routine. Most modern people check their profiles dozens of times per day starting from a moment they wake up and ending with a moment they go to bed. It seems that humans are getting obsessed with finding new valuable content.
Users publish hundreds of thousands new posts every week and it's getting harder to craft a post, which will grab an audience's attention. If you are struggling to create remarkable social media content, which will not leave the followers indifferent, feel free to use this guide.
Start from scratch
The first rule of success is 100% exclusive content. You should never ever try to copy posts created by other people. Use your imagination, research trending topics, get inspired by digital influencers and you will come up with unique ideas.
When you know what topic you want to discus and what type of posts you want to create, it's time to use advanced instruments to put your plan into action. There are so many tools, which will help you to craft unique content.
Focus on high quality
Don't try to create as much content as possible, because quality is more important than quantity. You should polish every social media post to make sure that it will beat tight competition online. If you publish low-resolution images or text with typos, no one will trust your content and, consequently, brand.
For this reason, you should invest your time and, in some cases, money to double-check the quality of every post you make. Modern technologies will help you to complete this task.
Evoke emotions
Most people scroll through social media, because they feel bored and want to entertain themselves. So you should add a pinch of healthy humor to make your posts funny. Create and publish hilarious memes, collages and videos, which will make users smile.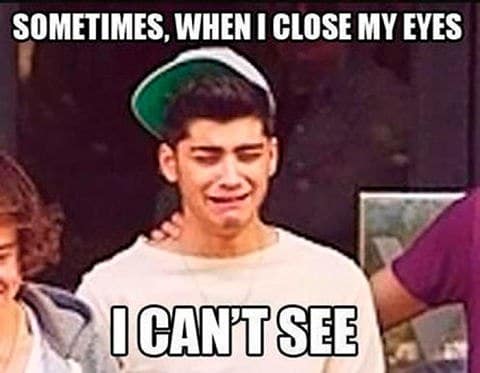 You could also discuss a serious topic and make followers think about the most important things in their lives. Popular Instagram bloggers don't mind to talk about the "personal things" and relationships with the close people in their lives. For instance, content dedicated to family members always have great engagement, just like this post about love between a daughter and a mother.
Moreover, you could create really weird controversial posts, which will make a lot of buzz. "Try to come up with a content idea, which will evoke both types of emotions: positive and negative" – recommends Alicia Wilson, SMM analyst of Canada-Writers.
You can cause a furious dispute between the two opposite groups of followers in comments in order to get your post trending on social media. Click here to take a look at the following post by Cardi B, which helped her to increase reach and engagement.
Watch the trends
Social media is all about the trends, which change so fast. No one likes to read posts about events which are no longer topical. For this reason, if you want to create remarkable social media content, you should keep up with the latest news updates.
You should monitor all social media, even if you use only a few of them. Add these tasks to your to-do list:
Turn on Google Alerts on popular terms and digital influencers.

Analyze trending posts on Instagram's Explore tab.

Monitor activity in the most famous groups on LinkedIn.

Create a stream with the widely-used hashtags on Twitter.
Moreover, you can become a pioneer in the usage of new social media tools. Watch the updates of apps and don't miss a chance to try them as soon as possible.
James Daily, social media marketer and blogger at Brainished, states: "Content, created with the help of new features, will significantly increase engagement. For example, Instagram users, which recorded the stories using new Superzoom options such as Bummer, TV Show or Surprise, increased a number of their profiles views by 20%."
Start a dialogue
Social media posts should be considered as a way to start a dialogue with the target audience. Your content should demonstrate that you really value opinion of your followers. Write funny questions, run a poll, start a discussion, ask to tag a friend – do everything to make people give you feedback.
Antony Williams, content manager for ResumesCentre, says: "Social media content is all about communication between the users and bloggers. Talk to people sincerely and appreciate their attention. You can get a lot of likes, comments and reposts without begging, if your post deserves it."
In conclusion
If you want to create remarkable social media content, you should never steal someone else's idea. You should use your wild imagination, watch the trends and craft every new post from the scratch.
Don't forget that your followers are real people, which need your attention, support and advice. Try to provide them with valuable information, positive emotions and motivation.