Some basic tips to scouting the perfect storefront for a future business; what you need to consider when it comes to choosing a commercial real estate spot.
When on the prowl for the site to house your newest business venture, the likelihood of it being a somewhat rushed process with a limited budget are likely. There's a fighting chance you already know location can impact the future success of your business and many would confirm that choosing a location is the most important decision you can make.
In choosing this location, you must first know the demographics, budget, size of space necessary and basic negotiating practices.
(1) Retail Space Demographics
Analyzing demographics can be as simple or as complex as you make it. There are refined, expensive analysis tools that can provide everything from traffic patterns in the area, foot traffic in nearby businesses, and analytics of your closest competitor to the consumer behavior profile of people shopping in the area. These are all great tools if you have the resources, but the basic knowledge of age, income, with a little common sense could be equally beneficial. Knowing the history of the space is priceless. By finding out what businesses were there prior to it becoming available can answer a lot of questions. By knowing what didn't work will give you the insight to focus on the spot or to keep looking. For example, if two juice bars didn't succeed but you are convinced your juice bar is better, is it worth relying on the old saying a third time to charm?
During demographic research is a great time to analyze competition. Some new business owners shy away from being near competition, but many use it for momentum since a niche for that consumer has already been established. Its possible they also already paid for the high priced analytic tools you may be trying to avoid paying for. If you refuse to be near competition ask yourself how will you attract customers? Will they come to you? There are no set rules or guarantees in deciding these factors, brick and mortar spaces are not one size fits all.
(2) Shopping Around for Retail Space
Before you even start shopping around, know your budget, the size you need and the zoning requirements if there are any. Without these three you will waste time and possibly lose out on a great space. Look at four spots minimum and ask for a pro forma copy of the lease at the beginning. Looking at multiple spaces will also give you insight on price, then when negotiating you can have a stronger case. You know the inventory. Then before letting your heart get involved or your gut tells you what spot feels right; strategically go through price per square foot, length of lease required, tenant improvements offered and build out cost projections. Do not hesitate to use a real estate professional or an attorney as a safety measure to look things over, commercial lease terms can vary greatly. A real estate professional can help you negotiate.
During negotiations price reductions usually do not happen, unless the area is fallen to difficult times economically or the market provides an excess of retail spots available. This is where you can rightfully ask for higher tenant improvements or a few months of free rent to cover some initial expenses. Commonly the longer the lease term is the more the landlord is willing to invest in the build out.
Before you sign on the dotted line some things to look out for are rent increases. In hot real estate markets usually these clauses will not be removed, however, you should attempt to get the amount capped. Another primary issue that needs to be addressed is the taxes and insurance. Be certain you come to a conclusion with who is responsible for maintenance and repairs as well; taking the time to look for these clauses can save you a lot of money and headache later.
Last but not least, have an exit strategy. What are your options if you decide to move out to a bigger and better space or the business doesn't work out? Can you assign or sublease your space? Ask if there is a right to expand? Making sure you have an exit strategy because it limits the liability in the commitment of finding that perfect location for your business.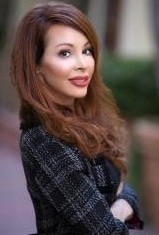 Written by: Lauren Davis