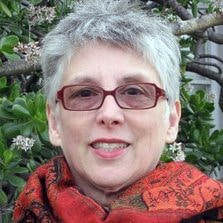 Phyllis Zimbler Miller is a business genius with an M.B.A. from The Wharton School.
She is the co-founder of Miller Mosaic LLC, where she specialises in media marketing.
She also has a B.A. degree in Journalism from Michigan State University, and she is the author of books such as spy thriller CIA Fall Guy and nonfiction How to Succeed in High School and Prep for College.
Her book being reviewed now is called Top Tips for How to Market on the Internet With Pictures: Action Steps You Can Do Immediately Whether You Are an Expert or a Novice.
It's a quick read, which I was able to complete in an hour and well worth the investment.
The only negative is that it could have been slightly longer. So here goes.
Intelligent, informative writing where the content has you reaching to take notes.
The first few paragraphs grab your attention and, from then on, you could find yourself assessing and contemplating the best ways to carry out Phyllis Z. Miller's advice.
Original ideas, filling the mind with a new insight into the role that pictures could play, including the advantages and disadvantages.
The essential thing is not to race ahead or flick through the pages because glimpses could completely spoil the purpose of learning how to market on the Internet with pictures.
Among the things I found important from reading this book are:
a) Pictures speak a thousand words so be extremely picky when choosing photos, and
b) To include an image of oneself in email signatures.
However, there is a lot more where that came from; In How to Market on the Internet With Pictures Phyllis briefly goes on to discuss topics such as videos, offline marketing and social media too.
All in all, I give it a 4/5.

Click here to buy Top Tips for How to Market on the Internet With Pictures by Phyllis Z. Miller on Amazon.com