This mentoring series of interviews is brought to you in partnership with National Mentoring Day, taking place on the 27th of October each year across participating countries to recognise and celebrate the benefits of mentorship.
Richtopia is shining a light on the invaluable contribution that mentoring makes. Mentorship is often essential to mitigate individuals and businesses from making costly mistakes and is well proven to help accelerate their success.
Jackie, in her own words:
My name is Jackie Omotalade. I am a travel and lifestyle entrepreneur. I help Black women craft full-filling and meaningful lives abroad.

I've been traveling the world for over 25 years and I've been blessed to live and travel to some pretty amazing places across 6 continents.

I've been an attorney, a hospital and public health executive, an executive director, a technology executive and currently an entrepreneur.

I am fortunate enough to run a company called The Jackie O. Life which is an online community for Black women around the world looking to move abroad.

Each phase of my life has prepared me for the next and the older and more experienced I've become, the more comfortable I become showing up each and every day as my unique and authentic self.
Jackie Omotalade: Full Interview
1. How has mentorship helped you in business and life?
I've transitioned to different professions throughout my career, and I've been lucky enough to have insightful and thoughtful mentors who not only encourage me to grow and evolve but also push me to take calculated risks and be comfortable with failure. But most importantly, they have really pushed me to own my power and individuality as a Black woman with unique gifts and talents to offer the world.
2. Why is it important for people to pay attention to mentoring?
No one knows it all, which is why it is so important to have people in your network who can provide guidance and direction.
Every individual needs perspective, encouragement and advocacy. And this is particularly true to women of color who face at times, what seems like insurmountable obstacles in their personal and professional lives.
We are often told to shrink down, don't ask too many questions, don't be too smart or too opinionated. It can be ALOT to deal with, and that's why mentorship is so very important. Mentors can help mentees discover a path forward and encourage mentees to shine.
3. In which ways can organisations use the process of mentoring to advance their workforce and society more effectively?
Employees who are full-filled perform better. It is as simple as that.
Organizations that implement mentoring programs have happier and more full-filled employees. So, in some ways, it is a matter of making both business sense to have strong mentoring programs but also sense on a human to human level.
Human beings were meant to create and be in relationships. Technology will never change that.
It may change the way we relate, but we will always need to have relationships of some kind with other humans. Mentoring provides a way for human beings to come together in ways that are both intimate and professional and if done from a place of compassion and empathy leads to a better overall society.
4. What is your definition of success?
My definition of success is living a life that I can be proud of but also live a life that is mentally, spiritually, professionally and financially full-filled.
5. If you had the chance to travel back in time and have two mentors from history, who would they be? And what would you want to learn from them?
Shirley Chisolm and Sojourner Truth – both women are ideals of mine. I would want to thank them for the enormous influence that they have had on my life and the lives of other women.
I would also ask them how they stood in their glorious power despite all the odds being against them, and I would love to discuss the concept of hope and the important role it has played throughout history and how to continue to channel hope in the face of oppression.
6. What steps do you believe people could take to become good mentors?
A good mentor doesn't provide all the "answers." A good mentor pushes a mentee to question and explore options and to discover for themself the "answers."
A good mentor is also an advocate for his/her mentee. They will use their experience, power, and privilege to open up doors for their mentee.
7. How do mentees best leverage the opportunities of mentoring?
Mentees need to approach mentoring from a place of openness.
Part of a mentee's responsibility is figuring out your mentors' strong suits and how they can best help you and to be open and honest in communicating that to your mentor.
8. What excites you the most about mentoring in the 21st century?
I'm excited about how global and interconnected everything is – you can literally have a mentor halfway around the world who doesn't even speak your language and STILL have a successful mentoring relationship due to technology.
9. If you could share only one of your favourite quotes, which would it be? And why did you pick that one?
My fav quote is my own:
You are magical and your life should be too!
10. We know mentoring is often beneficial; however, what are the harmful or risky types of mentoring people should know about too?
Mentors who try to mold mentees in their own image are dangerous. We all have special and unique gifts, and our paths are different. Mentors should be guides, not dictators.
The same goes for mentees. They should want to learn, grow and develop into their own version of a successful professional and not just seek to immolate their mentors
11. How can people go about finding the right mentors?
Be clear on why you want a mentor. What are you looking to get out of the relationship and clearly convey that to any potential mentors?
12. If you were hypothetically abducted by aliens and they made you their mentor, what would you start with first?
I would first work with the aliens to understand what a wild, delicate, and ultimately good species human beings are, from there, everything else is easy to guide them.
13. Please summarise your mentoring experience in three words.
Dynamic, insightful, life-altering
14. How do you think mentoring can help with mental health issues?
One of the things my mentors have helped me with is recognizing when my plate is full, and I need to unplug.
Professionals, particularly young and aggressive professionals, never want to give up or admit failure.
And even as I moved further along in my career, I rarely wanted to admit I didn't like a job or that the microaggressions I experienced daily as a Black woman in the technology space were getting to me.
It was mentors who forced me to take my mental health and emotions seriously.
15. Last, what is the one thing you want everyone to know about Jacquelyn Omosunbo Omotalade?
Jackie O. is constantly evolving, growing and adapting – which is the foundation of life.

Have your say on  #NationalMentoringDay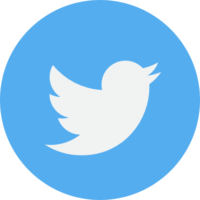 National Mentoring Day on Twitter

   National Mentoring Day on Instagram

   National Mentoring Day on Facebook

Disclaimer: Richtopia is not an intermediary, broker/dealer, advisor, or exchange and does not provide services as such. The opinions about mentoring in this post are those of the interviewee and for informational purposes. Please conduct independent research when making decisions and do not rely on the views published on this page.