How to keep customers loyal by using handwritten thank you cards.
When I started working for Ben Bridge Jeweler in 1998, one of the practices I learned as a new sales associate was that every month, I was to print out a list of all the customers who bought something from me the previous month and send them a hand-written thank you card.
I could filter the list using a multitude of variables, from the dollar amount of the purchase to the category [watches, diamond jewellery, coloured gemstone jewellery, rings, bracelets, etc.] to shorten or narrow the list.
Being the new kid, I didn't know why I would need to filter out any of my customers, so I dutifully printed the list and sent every single customer a hand-written thank you card every month, from the customers who came in to repurchase a $15 earring, to the customers who bought a $6,000 Rolex, and everyone in between.
I didn't differentiate between them based on the amount of the purchase.
To me, they were all valuable customers.
Little did I know when my ignorance would prove to be one of the most essential acts of professionalism that would lead to a tribe of loyal customers during my 10-year career in luxury retail jewellery.
Even in January, when I would have a list of 150-200 customers to send thank you cards to who had shopped with me in December, each one of them got a card from me, including the $25 battery change customers, thanking them for their business. That's a lot of thank you cards if you were wondering!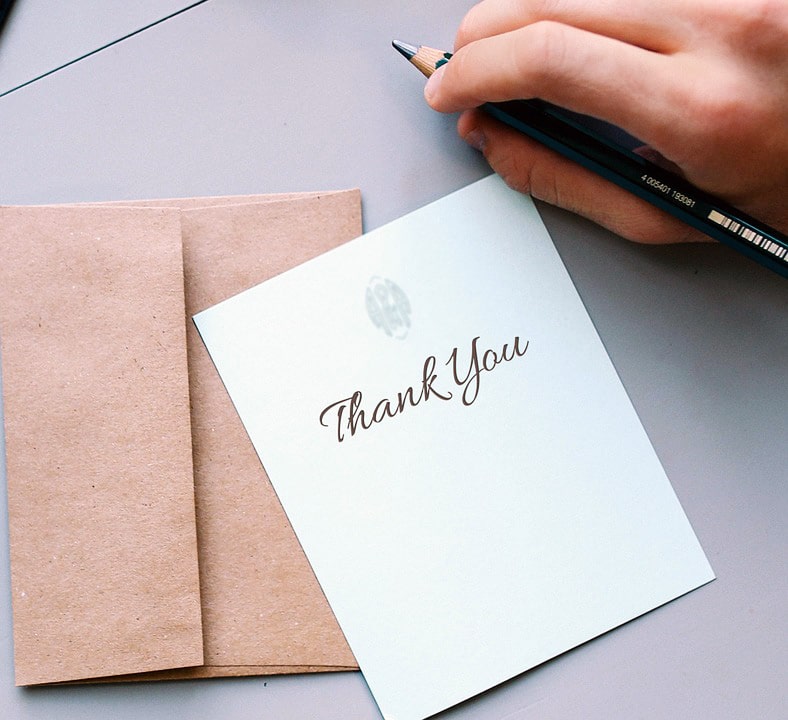 During particularly slow months of the year, I would get creative when I wrote the cards and be so bold as to ask the customers if they were satisfied with the service they received, to please tell others.
If they were not satisfied, I would ask them to please tell me! And you know what? Surprisingly, I would receive hand-written notes back, and occasionally even a phone call from a customer thanking me for taking the time to write them a card and proudly declaring they absolutely would refer me customers because of the high level of service they received.
When I was promoted to manager, I instructed my associates to write hand-written cards to their customers as well.
And when I would have an associate leave the store, the following month, not only would I write my cards, I would write postcards to the departed associate's customers too. 
I moved to Austin, TX, in March 2002 to open the first Ben Bridge Jeweler in the region.
In 2004, the president of the company came to perform my management evaluation, and he informed me that in the 90+ year company history, my store had set a record of achieving new store profitability within 18 months. Out of 80 stores, no store has ever attained profitability so fast.
While there were many factors at work to meet that milestone, I believe that as the manager of the store, I set the tone and instilled a powerful habit in my team to individually thank each of our customers, personally, with a hand-written thank you card and an invitation to return to our store and refer their friends and family to us.
That one act alone created lifelong customers whose value is incalculable. 
What are you doing to turn your customers into Raving Fans?