"Downsizing" is often cited as a retirement strategy to both cut expenses and access the equity in a current "pre-retirement" home. This article will look at the concept of downsizing, and share the author's personal strategy to downsize as part of his retirement plan.
Why do you live in a castle, when all you need is a cave?
When we launched our 5 year retirement plan, my wife and I decided to downsize in retirement. We went a step further, and bought our downsizing home several years ago. Our choice; a modest and comfortable 2,000 square foot log cabin about 10 miles South of the Tennessee border, in the town of Blue Ridge, GA.  It's a picturesque place in the mountains of North Georgia, an area we love for its wide variety of outdoor activities (hiking, mountain biking, kayaking, camping, white water rafting, fly fishing, etc.).  We think it will be a perfect place from which to start our retirement.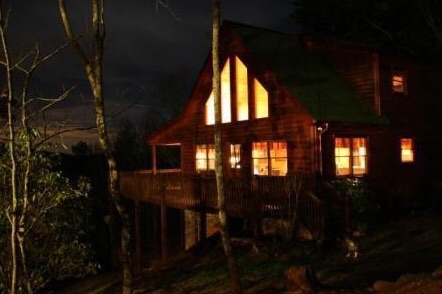 Turns out we did something right. According to many articles I've read recently, it's wise to get your mortgage on your retirement home while you're still working, especially given the tight mortgage requirements implemented after the 2008 meltdown.
When we bought our cabin, we calculated our price range by evaluating our equity in our existing "pre-retirement" home, and buying a house of lower value than our current home's equity. For example, if our existing home were worth an estimated $300k, and we had a $120k remaining mortgage, our top price for our retirement home would be $180k ($300k market price – $120k mortgage = $180k equity). This decision would give us the flexibility to fully pay off our retirement home when we sell our primary residence, if we chose to do so.
The second thing we did, more by chance than strategy, was buying our second home in a hot vacation rental market. Blue Ridge is just 100 miles North of the 4.5 million people who call the Atlanta metropolitan area home. Turns out, a fair amount of those folks also likes Blue Ridge, and often spend their vacations staying in rental cabins in the mountains.
We entered the rental market through various trial and error processes, and finally settled on using the online service of FlipKey.com. Here's a LINK to our cabin's rental site, with a screen shot pasted below :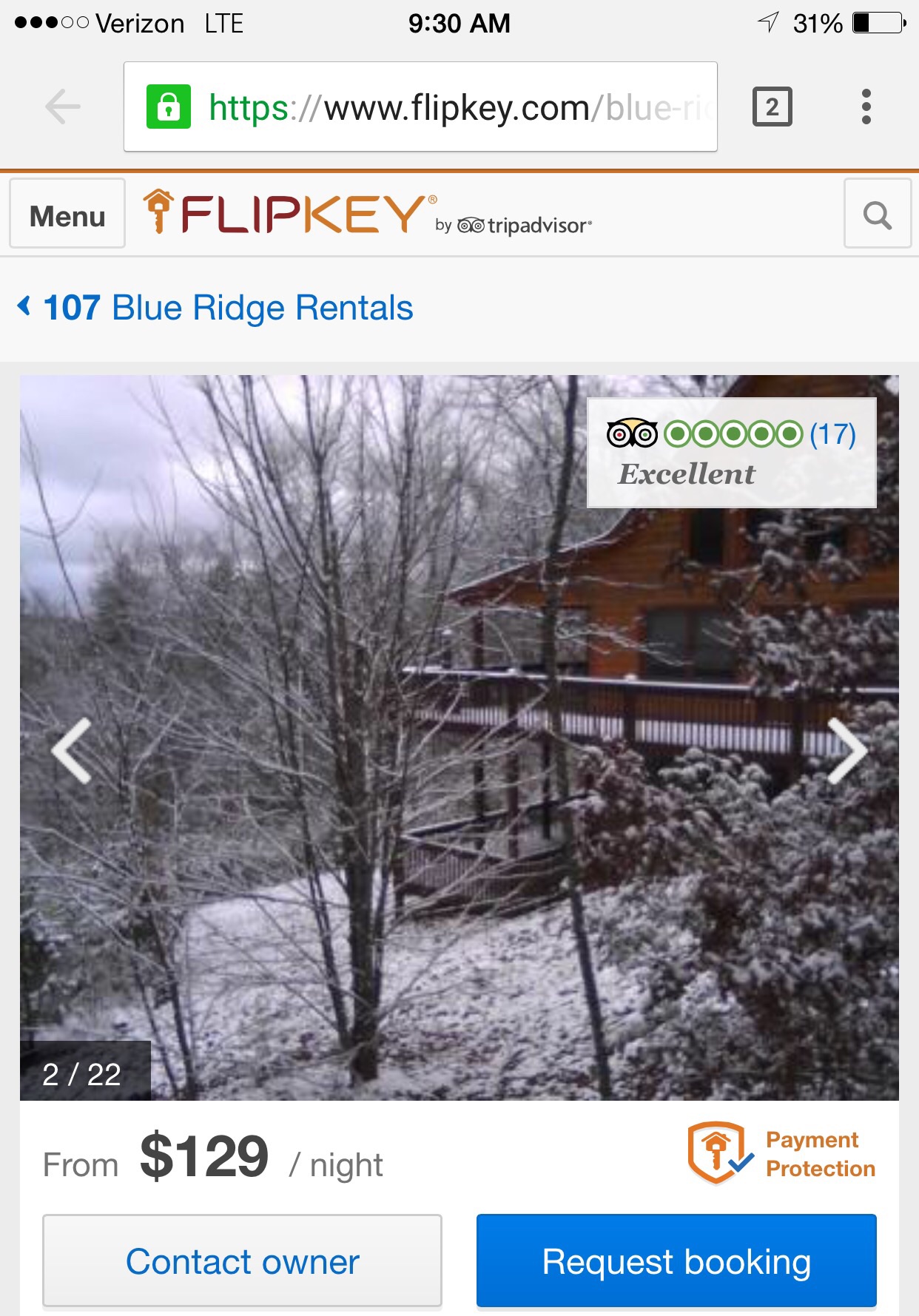 We initially considered using a "full service" rental company. However, after doing some homework we realized there was no need to pay the rental company ~ 15% of revenue when we could easily handle the process ourselves via FlipKey for a modest 3% charge.
The results have exceeded our expectations, with our rental income now essentially offsetting 100% of our second home's cost, while allowing us the freedom to spend time there when our schedules allow. We've also been very fortunate with our renters, with no damage in over 3 years of rentals.
Next summer, we plan on putting our primary pre-retirement home on the market. If it sells quickly, we'll move to the cabin next summer, and I'll get a small apartment near the office to avoid the 100 mile commute during my last year or two of work. I'll drive down Monday morning, and back home Thursday night.
We've intentionally chosen to sell the house a year prior to our earliest possible retirement date. Our logic: if we wait until a few months before retirement and the home takes longer than planned to sell, we run the risk of having to work longer than we'd prefer due to the mortgage obligation. If it sells quickly, we can deliver the "downtown apartment" plan and take comfort in knowing exactly how much equity we've realized from the home sale as we complete our retirement cash flow plan.
Bottom line: we were intentional in designing a detailed downsizing strategy as part of our 5 Year Retirement Plan, and we're now at the 50% implementation level. We know the path forward, and will be patient in implementing the remaining 50% over the next few years.
If your retirement plans include a downsizing move, take the time now to think through the process in detail. Determine where you'd like to live in retirement, and then start taking the steps to put yourself there.