Insider Secrets to Grow Your Business Fast With Transformational Leadership: 
In 2001, Chien identified the relationship between the effectiveness of leadership and the type of leadership adopted by top management executives in large companies. He found there was a strong positive correlation between perceived effectiveness by leaders themselves and their employees on the one hand and observed transformational leadership on the other.
In large companies, business leaders need to improve relationships with subordinates to understand mutually expected behaviours. In this example, transformational leadership can provide a significant contribution to leaders in large companies to enhance their interactions and develop relationships with employees.
Transformational leadership plays a crucial role in developing a learning climate within companies and empowers employees in the pursuit of organisational goals. Transformational leaders can also enable large companies to respond to the changes occurring in the external environment actively, and create effective changes to build a sustained learning workplace within large companies.
Moreover, intellectual stimulation as another aspect of transformational leadership could also positively impact on the effectiveness of leadership in large companies to build a learning workplace through facilitating knowledge sharing around the organisation.
Leaders in large organisations require people who have been inspired to face the changes in the business environment. Based on this, transformational leadership can contribute to these leaders encouraging their followers by inspirational motivation, determining a highly desired expectation for employees to some extent. Therefore, transformational leadership is a leadership style which could be employed to improve the effectiveness of leadership in large organisations.
Furthermore, in describing the critical role of knowledge management in large organisations, McAdam and Reid (2001) demonstrate that while small organisations suffer from insufficient investment and a lesser degree of advancement in knowledge management, top managers in large companies have a better understanding of the importance of knowledge management and tend to invest more in developing their strategic knowledge management systems.
The results of this research also indicate that large organisations are more advanced in capturing, creating and disseminating knowledge around the organisation. Davies and Warren (2011) assert that the processes of knowledge management in large enterprises can be evaluated by measuring the methods of knowledge finding, integrating and networking with other companies. In Davies and Warren's (2011) view, large companies firstly investigate new knowledge from various sources. It can be seen that the knowledge finding plays a critical role in large companies in exploring new expertise through acquiring knowledge and information from the external business environment and developing the required capabilities to create a new awareness within a company.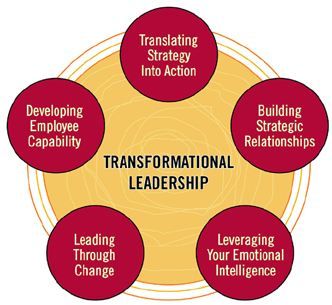 Secondly, Davies and Warren (2011) focus on internally integrating knowledge through synthesising new knowledge and information to improve the effectiveness of organisational processes and the quality of products or services. Finally, they highlight that organisations must commercially collaborate with other companies operating in the business environment and share their knowledge with them.
This process is also equal to the knowledge reconfiguration process by which knowledge is externally shared with business partners aiming at enabling companies to effectively recognise the changes occurring in external environments and actively responding to them. Therefore, these three processes of knowledge management could be chosen as a reference to portray knowledge management in large enterprises.
References
Chien, HJ 2001, A comparison of leadership characteristics in public and large and small private organisations in Taiwan, Nova Southeastern University, US.
Davies, J & Warren P 2011 .Knowledge management in large organisations. In Domingue, J,
Fensel, D & Hendler, JA (ed.) Handbook of semantic web technologies, Springer-Verlag, Berlin.
McAdam, R & Reid, R 2001 'SME and large organisation perceptions of knowledge management: comparisons and contrasts', Journal of Knowledge Management, vol. 5, no. 3, pp. 231 – 241.