Disclaimer: This is a sponsored ad.
Both Android and Apple boast strong security measures for their devices which can make it hard to choose between the two. But just as both have strengths, both have weaknesses in the form of older devices and software bugs that let hackers access a phone with ease. Following are some of the common issues that plague both operating systems and why these concerns should be taken into consideration when buying either type of phone.
Remotely Wipe the Device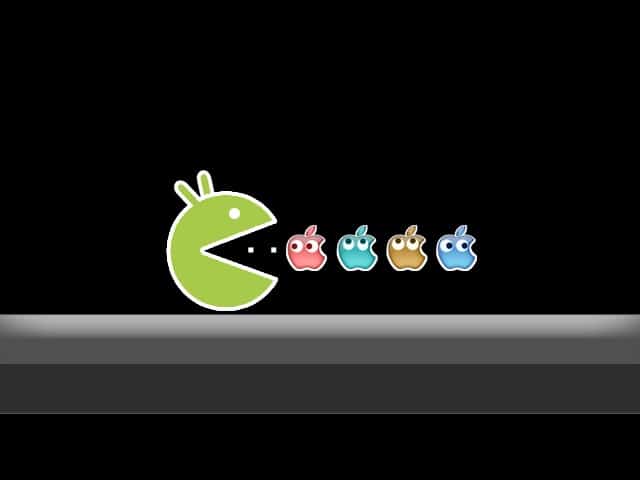 Never underestimate the option to remotely wipe a device from any computer. Both Android and iOS have the option to clear device data, but Android has a weakness in the form of older operating systems and the sheer amount of users that won't upgrade to a newer phone. It's possible to remotely wipe an older Android OS but it requires the installation of an app that is known to work with that version of Android. In comparison, iOS remote wipe works on just about any model of iPhone via iCloud. It's an advantage over older Androids, but that's about the only one. 
Enterprise Mobility Management vs. VPN IKEv2 EAP-only mode
VPN IKEv2 EAP-only mode is a mouthful, but it's a Cisco Systems VPN that works with iOS only. It authenticates iPhones logging into the intranet and makes sure that the device logging in has permission to do so. While this is true of many VPNs, the VPN IKEv2 EAP-only mode uses the strongest encryption possible and is difficult to hack from the outside. It's something that won't work with Android at all. However, Android does have Enterprise Mobility Management as does iOS.
Enterprise Mobility Management has more features in that it offers IT more accessibility to devices along with locking them down. One aspect of EMM is mobile information management (MIM) which limits the access applications have to corporate data. This feature prevents data from getting out into the open and prevents the accidental release of sensitive information by the user. Additionally, IT can gain access to the phone and remove company information without touching personal information on a BYOD phone.
Security Issues With Older Devices
This issue is also known as fragmentation. Many people keep their phones longer than the manufacturers provide OS upgrades. Users who don't care about the latest version of their phone's OS or aren't interested in keeping up with the upgrade cycle are more likely to cause fragmentation issues with BYOD.
This can become a major issue because the goal of BYOD is to lower costs for the company. The company may need to limit what phones are eligible for BYOD and provide phones to those who don't want to (or cannot) upgrade to a more current version. For those users, a smartphone on T-Mobile's reliable high-speed network is the best of both worlds. Money is saved on the plan, plus the user gets the benefit of reliable data and a new phone that is in compliance with the BYOD policy.
Beware of Operating System Bugs
Apple has a reputation for putting out bulletproof software, but this isn't always the case. Sometimes Apple doesn't focus on putting out an OS update that's free from bugs and leaves users vulnerable to hacking. Android isn't free from this issue either, and there's an additional issue of security that's introduced via manufacturer overlays. Android phones with manufacturer overlays have to deal with both Android and manufacturer updates that fix problems with the phone. Waiting for a manufacturer to play catch-up with Android leaves the user hanging and less confident in the use of their phone. Apple tends to be faster at repairs due to the closed system it uses for its devices.
Both operating systems have their strengths and weaknesses that put them on par with one another. Those who want a pain-free phone experience might go with iOS over Android while those who prefer to save money and get a similar experience tend to go with Android. When in doubt, talk to IT about which phone is best for the job.