New York City, LA, Chicago, Austin, Atlanta…sure, you could follow all the other investors to these large American cities and compete against them all, or you could look to invest your money in these, heretofore, overlooked and mid-sized cities that show great growth potential in both population and jobs of the decade.
1. Investing in Provo, Utah Real-Estate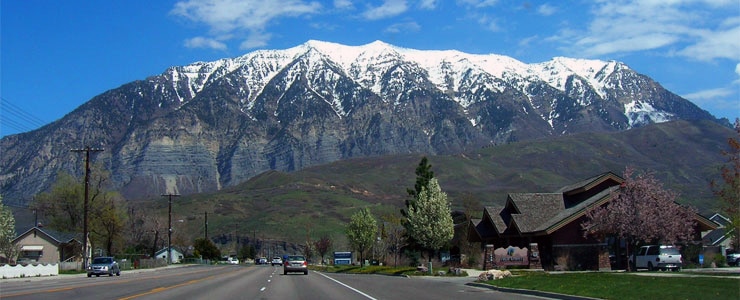 With a population of 562,000, Provo is the perfect example of a large American city with a small town feel, and its phenomenal 6.2% population growth for 2010-2013 is expected to continue through 2015. Nestled between Utah Lake and the Uinta-Wasatch-Cache National Forest, Provo is located just 45 miles south of Salt Lake City and boasts a large number of rental and commercial opportunities. It also has a robust job rate of 3% and a very low unemployment rate of 3.1% which only serves to increase its attractiveness for real estate investors.
2. Investing in Boise, Idaho Real-Estate

Yes, that's right, Boise, Idaho. This mid-sized city of 650,000 experienced a strong 5.3% population growth rate from 2010 through 2013. Combine that with a terrific unemployment rate of 3.5%, a job growth rate of 2.2% and the natural beauty of the Boise foothills and nearby Owyhee Mountains and it's easy to see why this diamond in the rough is such an enticing target for investment. Whether one is looking for commercial, residential, or rental properties, Boise offers wide and numerous selections.
3. Investing in Grand Rapids, Michigan Real-Estate

With a metropolitan area population of just over one million, Grand Rapids grew at an above average rate of 2.8% as the city's healthcare industry and office furniture manufacturers lured people to this city along the Grand River, located just 25 miles from Lake Michigan. This is evidenced by its extraordinary job growth rate of 3.7% and a low unemployment rate of 4.7%. Given its active downtown area as well as its alluring exurbs, Grand Rapids provides a myriad of real estate potentialities.
Sure, you could follow the majority of real estate dollars to the highly competitive mega-cities of America and scratch and claw to increase your market share, but why would you when these hidden opportunities are out there, requiring neither claws nor scratches?
Written by Steve Tinker