It has been a long time that the two brands have played tug of war with the gadget users. Last year, they went head to head against each other with forty different patent lawsuits. Of course, we tech geeks don't care about that. Here are some gizmos these giants have released over the past year:
ROUND 1
Samsung Gear S vs. Apple Watch: If we compare sizes, the apple watch is smaller, which means the gear S has 0.5" larger display, and both have an AMOLED screen.The Gear S can survive up to a meter deep in water, while the Apple Watch is only splash resistant. You can use both to make and receive calls, but only Gear S has a virtual keyboard.
ROUND 2
iPad Air 2 vs. Samsung Galaxy Tab 10.5: The dimensions of both of them are pretty much the same. However, surprisingly, the iPad Air 2 weighs more than the plastic. Once again, Samsung comes up with a better resolution, anti-glare AMOLED display, and the iPad Air 2 fails this level with their outdated IPS screen. Depending on the models the Galaxy Tab offers up to 128 GB of storage and could be expanded with a micro-SD while the iPad Air's storage limitation is up to 32 GB without any micro-SD option. Both have 8 MP back camera, but the Galaxy Tab has a better front camera for the selfie addicts.
ROUND 3
MacBook Air vs. Samsung ATIV Book: They both cost nearly the same and have 13" diagonal dimension. Both of them have fast processors; but on pen and paper, MacBook Air takes the edge, which is barely noticeable; for general use. Samsung ATIV runs on Windows 8 and the Mac Book Air runs on OSX 10.1 Maverick. When it comes to long battery life, the MacBook Air wins the fight of battery life with 12 hours of battery life, which is more than Samsung ATIV's 7 hours of battery life.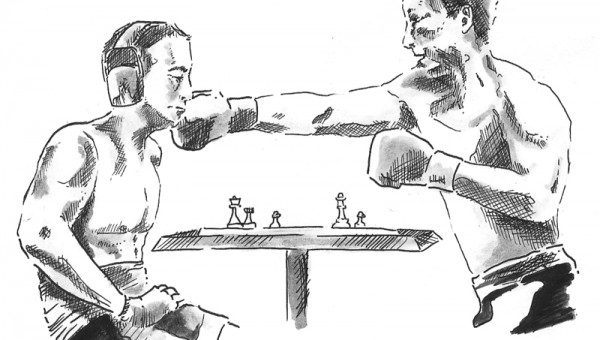 So in conclusion, Samsung provides a higher number of better options while Apple makes your life a bit easier. I look for better features, so my vote goes to Samsung.