Whether you're a would-be Author or have spent decades being one. You could be worse-off than to read the short biographies of Authors who've been through the journey before.
So we've compiled a list from top Authors. It's a list of influential people at effectively having soft-power and being pro-active, particularly in the digital sphere.
Here's what some of them said about this list:
@Richtopia @colleenhoover You got me onto a list! Thank you. Reminds of your mate and the Soho House photo. ?

— E L James (@E_L_James) February 17, 2017
200 Most Influential Authors https://t.co/w9PqyeDj8F
( algorithm based on social media influence, updated once year) pic.twitter.com/Yh9SuwanXv

— Paulo Coelho (@paulocoelho) February 18, 2017
Very honored to be included in this! Hope it's a GOOD influence… ? https://t.co/1hmwtEhsb0

— Chris Colfer (@chriscolfer) February 18, 2017
Looking forward to writing the next book! ?? https://t.co/EWr9094A2R

— Zak Bagans (@Zak_Bagans) February 17, 2017
Good morning TY hi I love it. My little effort's called Valley of Flowers. #books #writing #vof #india https://t.co/v73LeEequN

— Chris Collins (@CollChris) February 17, 2017
@Richtopia @DerinCag How fantastic!!! Great honor!! Thank you so much! #richtopia

— Rita Cosby (@RitaCosby) February 17, 2017
Are you listed? Grab your badge!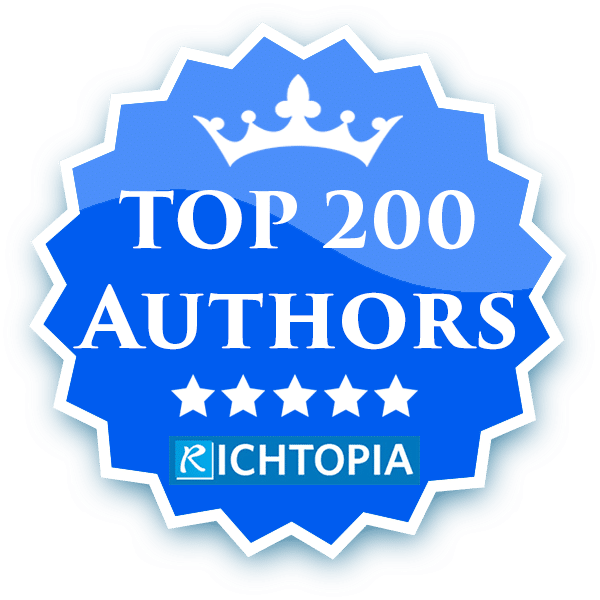 Follow these Authors to keep up with trends. You will also learn what resources they use to stay in the know.

If you enjoyed this post on the 200 Most Powerful Authors, share please.