Whether you're a would-be entrepreneur or have spent decades being one. You could be worse-off than to read the short biographies of French entrepreneurs who've been through the journey before. 
So we've compiled a list from top French entrepreneurs. It's a list of influential people at effectively having soft-power and being pro-active, particularly in the digital sphere.
Here's what some of them said about this list:
Thank you!

— Pierre Dubuc (@p_dubuc) August 20, 2018
Thank you @Richtopia ! I should play 29 at Roulette ! #Top100 #Entrepreneurs #France https://t.co/lBWbZOhT52

— Benjamin VINCENT (@benjaminvincent) August 20, 2018
Many thanks @Richtopia and @DerinCag for your great work and to advertise all those other assets with your list ✅ You make my day !

— Louis-Serge Real del Sarte (@LouisSerge) August 20, 2018
https://twitter.com/jetpack/status/1031593237679689728
Merci ❤️

— emmanuelle duez (@manou_boson) August 20, 2018
Are you listed? Grab your badge!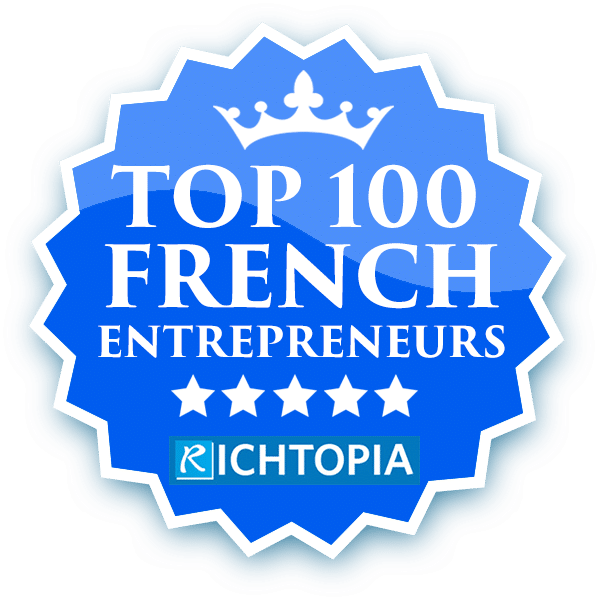 Follow these French entrepreneurs to keep up with trends. You will also learn what resources they use to stay in the know.
The 100 Most Influential French Entrepreneurs
We use Kred scores to rank influencers. Kred takes into account social media activity and engagement across many social networks including Twitter, Facebook, Youtube, LinkedIn and Instagram.
If you enjoyed this post on the 100 Most Influential French Entrepreneurs, please share.