Whether you're at the forefront of space-exploration or have an interest in the topic. You could be worse-off than to read the short biographies of space-exploration insiders who have been through the journey before.
So we've compiled a list of top people in space-exploration. It's a list of the most influential individuals in space-exploration, particularly at being pro-active.
If you're an enthusiast of relevant fields including space exploration, orbital flights, interplanetary-life or sustainable development, it is critical that you follow and connect with these influencers and expand your professional network.
Here's what some of them said about this list:
Many thanks Derin.

— Dr.Mohammed AlAhbabi (@DrAlahbabi) December 5, 2018
Thank you!✈️🚀

— Dr. Ellen Stofan (@EllenStofan) December 4, 2018
Woohoo.

— Frank Bunger (@frankbunger) December 4, 2018
「#世界で最も影響力のある 宇宙探査リーダー100人」に選出いただきました!第12位、月面着陸で超有名なバズ・オルドリンさんより順位は3つ下ですが、現役 #宇宙飛行士 では世界一ということで、大変光栄です。https://t.co/3OObalYWVu https://t.co/89RihYW2Nu

— NOGUCHI, Soichi 野口 聡一(のぐち そういち) (@Astro_Soichi) December 5, 2018
I am honored and proud to be listed in @richtopia's top 100 most influential leaders in space exploration. https://t.co/9EFYm3HUYF

— Mike Massimino (@Astro_Mike) December 6, 2018
Are you listed? Grab your badge!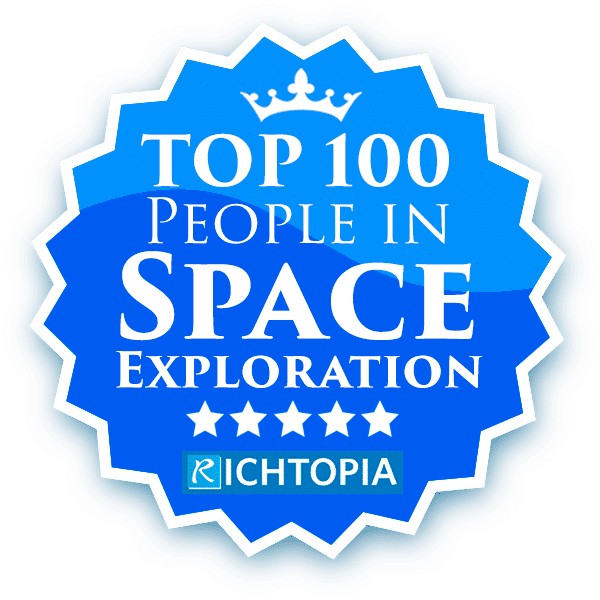 Follow these space-exploration leaders to keep up with trends. You will also learn what resources they use to stay in the know.

If you enjoyed this post on the 100 Most Influential Leaders of Space-Exploration, please share.