Whether you're a would-be philanthropist or have spent some years being one. You could be worse-off than to read the short biographies of philanthropists who have been through the journey before.
So we've compiled a list of top philanthropists. It's a list of the most influential philanthropists, particularly at being pro-active. If you're an enthusiast of relevant fields including philanthropy, social enterprise or sustainable development, it is critical that you follow and connect with these influencers and expand your professional network.
Here's what some people and organisations said about this list:
La fondation Aliko #Dangote est la plus importante d'Afrique subsaharienne ( @Richtopia ) https://t.co/tWkgQ5WgrG pic.twitter.com/adR6zKFfxl

— BBC News Afrique (@bbcafrique) October 25, 2018
To be put anywhere on this list is truly an honor to myself, @PaigeKeselowski and our entire family/team. @BKCFF https://t.co/0gTaSvjhVr

— Brad Keselowski (@keselowski) October 24, 2018
Are you listed? Grab your badge!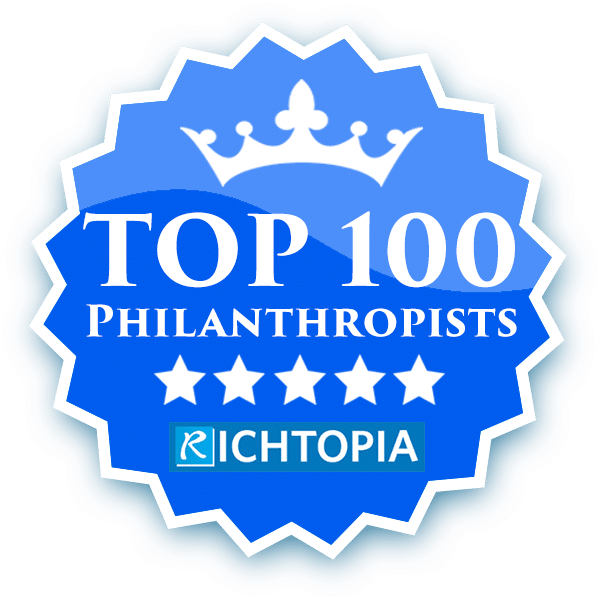 Follow these philanthropists to keep up with trends. You will also learn what resources they use to stay in the know.

If you enjoyed this post on the 100 Most Influential Philanthropists, please share.