Whether you're a would-be entrepreneur or have spent decades being one. You could be worse-off than to read the short biographies of British entrepreneurs who have been through the journey before. 
So we've compiled a list consisting of the top British entrepreneurs.
As Seen On …
Here's what some leading British entrepreneurs said about this list:
Our leaders' list gets updated each year and is based exclusively on social influence, and unlike Forbes, not on net worth.
There are people on this list who have a net worth in the millions yet are indexed higher than people with a net worth in the billions because they have a more immediate impact on society as 'movers & shakers' in this fast-paced world.
Our objective with this list is to give rise to new entrepreneurial activity in the UK economy by showcasing inspiring examples and their quotes.
We also hope to inspire existing entrepreneurs to lend their influence towards achieving the United Nations' Sustainable Development Goals by 2030: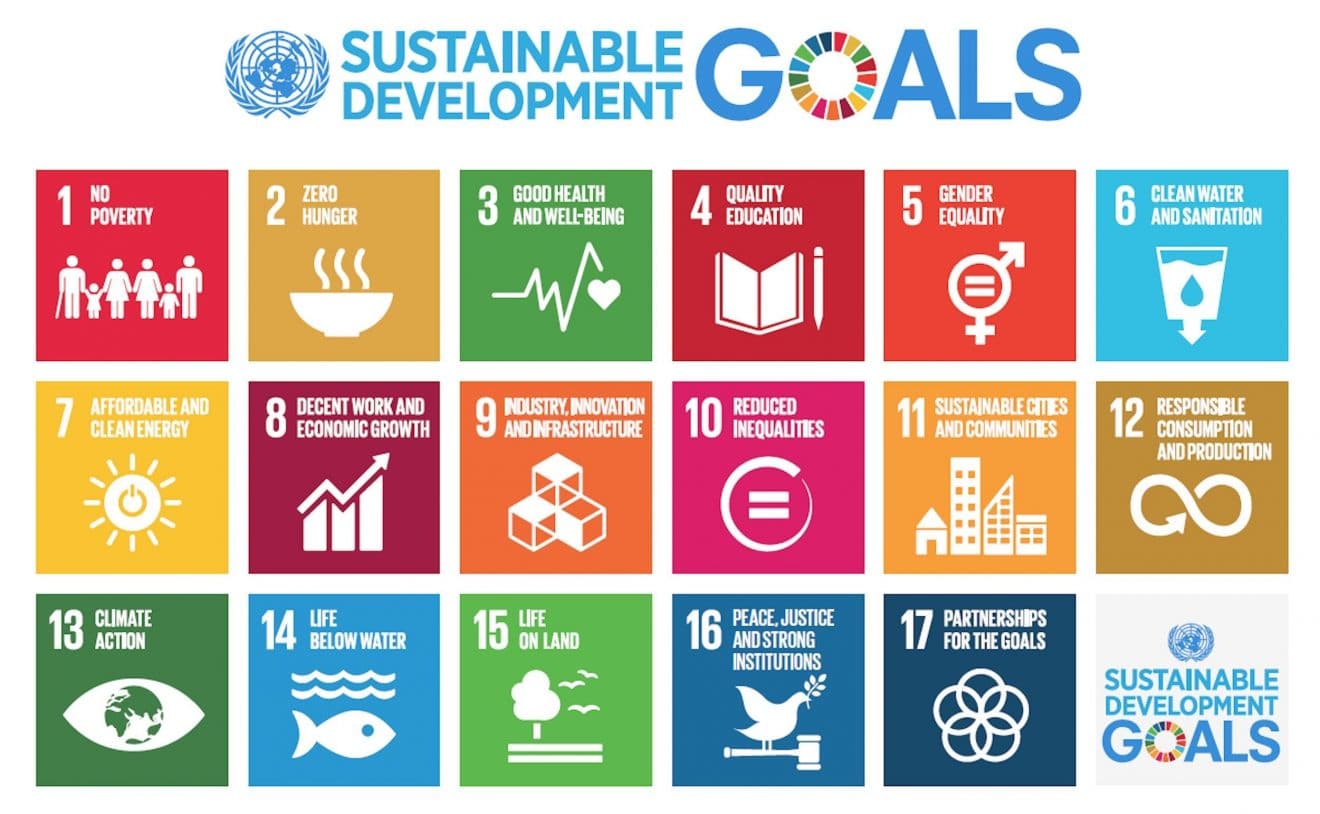 Along with our index of influencers, our research and methodology for this year's list has been shared publicly, which is accessible via Google Sheets.
If you believe you fit the criteria, or you know a business founder who does, you can nominate them for next year's release by contacting us.
Follow these British entrepreneurs to keep up with trends. You will also learn what resources they use to stay in the know.
Are you listed? Grab your badge!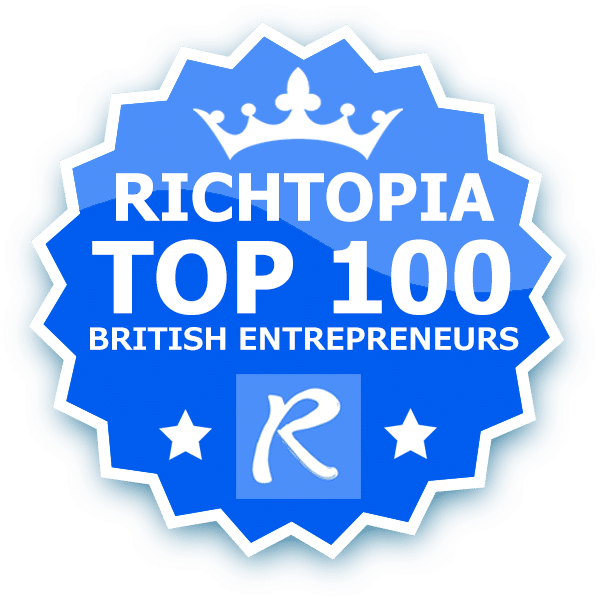 Here are more comments from the top British entrepreneurs on this list:
Happy to be classed as a Top 100 "mover and shaker"! #bethebestyoucanbe https://t.co/Jv0xU4rium

— JennyBCampbell (@jennybcampbell) September 24, 2019
It is such an honour to be on this list at only 21 years old. Thank you to everyone who continues to support me. I can't wait for you all to see what I am working on now! 🙌🏽❤️ https://t.co/3RVsf46Od2

— Ben Towers (@TowersBen) September 25, 2019
A devilishly good number. Thank you! https://t.co/NM6U0G9Zbz

— Kathryn Parsons (@KathrynParsons) September 25, 2019
Honoured to be included amongst a number of world leading entrepreneurs 🙏🏼 https://t.co/1YbtkGUQYk

— Dominic McGregor (@DominicMcGregor) September 25, 2019
Thank you, I am honoured to be anywhere on the list https://t.co/xwARd9ERyU

— Duncan Bannatyne (@DuncanBannatyne) March 31, 2017
Wow thank you very much! x https://t.co/Ugc5A85Ltq

— Kelly Hoppen CBE (@kellyhoppen) September 26, 2019
@RichtopiaCom Thanks. Heading in the right direction - onwards and upwards.

— Evadney Campbell MBE (@EvadneyC) May 6, 2016
Love it! Thanks Richtopia! xxx

— Shed Simove (@ShedSimove) May 14, 2016
Top half- I'll take that! 😊#britishentrepreneurs #socent #klout https://t.co/R7mfNUjIDG

— Melody Hossaini (@Melody_Hossaini) October 9, 2015
@RichTopiaCom Fantastic! Only 80+ more places to go before I'm up with the marvellous @victoriabeckham

— Deborah Leary OBE (@deborahleary) October 16, 2015
@kellyhoppen hey kelly I've looked over my shoulder today and seen you behind me @RichtopiaCom!

— Celia Sawyer (@CeliaSawyerTV) May 6, 2016
Congratulations Tom! 🎉

Next stop #1! pic.twitter.com/1VcysUgQZe

— Monzo (@monzo) September 25, 2019
when I'm @ no 1 I will be happy..xo

— Hilary Devey CBE (@HilaryDevey) January 9, 2017
Thanks, doing ok for a shopkeeper...! https://t.co/NhLucqZZSC

— Theo Paphitis (@TheoPaphitis) February 5, 2018
Thanks guys #klout

— Kate Robertson (@kateatoyw) May 22, 2016
Honoured to have made it onto this list amongst so many of my inspirations. Thank you @Richtopia https://t.co/6Zz112WSbr

— Andrew Bloch (@AndrewBloch) September 25, 2019
Great idea based on social media influence https://t.co/Q59VnO0xMF

— Penny Power OBE (@pennypower) January 22, 2016
Wow!!! 😱😱😱 What an incredible honour and in such amazing company. Looking forward to taking @OLIO_ex to a great height with @saashaN8 and the team... https://t.co/i3w0oi2stA

— Tessa Clarke (@TessaLFClarke) September 24, 2019
Awesome news !! You are as good as the people around you . Thanks everyone , made my morning ! #deVere #WednesdayMotivation https://t.co/ExHoYvbqJj

— Nigel Green (@nigeljgreen) September 25, 2019
The Richtopia British entrepreneurs list is compiled using a number of metrics combined to produce a final rank.
Some of the main influencers on a persons ranking are their social media followers, engagement, overall news coverage, monthly name searches on Google, LinkedIn followers, and online presence to name a few.
Our full methodology for this year's list could be viewed here.
If you are having difficulty viewing the actual list, please scroll to the bottom of this page and click on 'View Desktop Version'.
If you enjoyed this post on the 100 Most Influential British Entrepreneurs, please share.