The 200 Most Influential Public Relations Firms 2018:
Whether you're a would-be PR company or have spent decades being one. You could be worse-off than to read the short descriptions of those who've been through the journey before.
So we've compiled a list from top PR firms. It's a list of influential agencies at effectively having soft-power and being pro-active, particularly in the social media sphere.
Here's what some of them said about this list:
Delighted to discover we've been ranked #9 out of the World's top 200 most influential communications firms by @Richtopia! Read more here: https://t.co/Y8GsKk2C28

— Seven Hills (@sevenhillsviews) September 14, 2018
Cheers, @Richtopia ! Oh good, another list to worry about. https://t.co/mA00bwg6vx

— Wieden+Kennedy (@WiedenKennedy) April 28, 2017
What an honor to be ranked among the world's most social-savvy agencies! https://t.co/VnhDN0Gk5Q

— Jackson Spalding (@jacksonspalding) April 27, 2017
Are you listed? Grab your badge!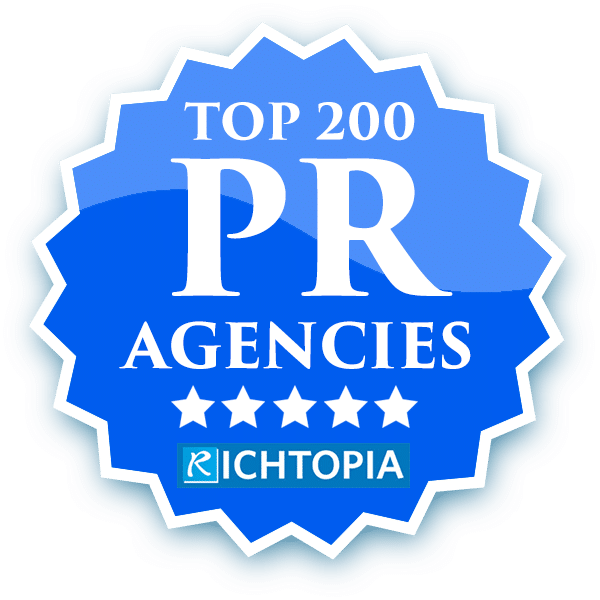 Follow these PR firms to keep up with trends. You will also learn what resources they use to stay in the know.


Here's some more comments:
.@LlorenteyCuenca, entre las 15 compañías de comunicación más influyentes del mundo según @Richtopia https://t.co/9XgxrBTuML pic.twitter.com/pRMedTGVVh

— LLYC (@LlorenteyCuenca) September 19, 2018
Great to see that we have made the top 50 in the world for the most influential #PR firms of 2018 by @Richtopia, coming in at #42! Read more here- https://t.co/CBUaxmWGgs #comms #international

— Lansons (@LansonsLatest) September 14, 2018
We use Kred scores to rank influencers. Kred takes into account social media activity and engagement across many social networks including Twitter, Facebook, Youtube, LinkedIn and Instagram.
If you enjoyed this post on the 200 Most Powerful PR agencies, share please.